If you have excellent language skills, but would like some support to start your own genuinely fun-to-run language lessons for adults, then you have come to the right place! You do not need to be a qualified teacher – if you have the language skills, we will provide the rest – marketing,... Read More
If you have excellent language skills, but would like some support to start your own genuinely fun-to-run language lessons for adults, then you have come to the right place! You do not need to be a qualified teacher – if you have the language skills, we will provide the rest – marketing, mentoring, method and materials! So far, we have helped more than 35 teachers, some of whom have more than 60 learners ! We are growing quickly, but we still have plenty of areas that need teachers! Read Less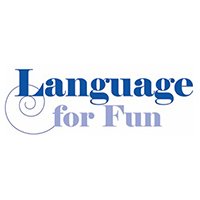 A fun business to run
You speak fluent French, Spanish or Italian and you want to start your own business but you could do with a helping hand.
Since 2009 we have helped over 65 licensees launch their own profitable language businesses, giving them the resources to grow quickly and the confidence to branch out. With our support, building your business becomes an enjoyable way to make money from doing what you love!
Why work with us?
Language for Fun was started by language teacher and mum, Jessica Bonnard, in 2007 and is one of the few language schools in the country that offer leisure courses specifically for adults.
Our first Licensees joined us in 2010 and we now have 65 language schools across the UK, teaching over 1,000 students every week.
Our French and Spanish lessons for adults are conversational and 'just for fun', so there are no stressful exams to teach for. The classes are about socialising and creating language communities as well as teaching, which increases learner retention rates.
Our courses are highly structured and easy to teach with little planning required, freeing up your valuable time and giving you a great work-life balance. Have a look at our video which includes extracts from a typical class.
About you
Do you have 'A' level French or Spanish or are you a near-native speaker?
Do you have a real passion for languages?
You don't need teaching experience, but good communication skills are vital.
You need to have a minimum teaching commitment of 3 hours per week and initially, another 3 to develop your business.
Would you like to get involved with your local community?
Do you want to be in control of your working hours to suit your family needs?
Do you have a sense of fun?
Are you self-motivated and determined?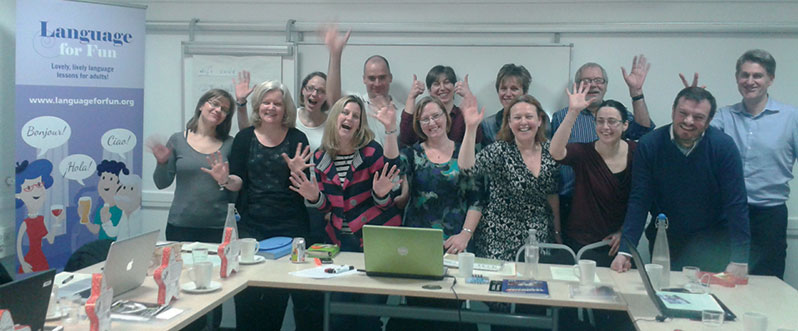 Financial Information
Licence packages start from £600
Every package offers full support throughout the Licence.
For a single class of 8 learners paying £10 an hour, with £10 room hire, you might earn just over £1,600 for a 33-week year. If you teach 5 classes like this, you could be looking at around £8,000.
What to do next? Get in touch with us by filling out the form below.
Training & Support
Full training in our teaching method.
A supported 10 step marketing programme to get you started.
1-2-1 mentoring over the first 10 weeks. A successful Licensee will become your mentor, to give you guidance on marketing, teaching and more.
Three ongoing training and networking days per year.
Ongoing Head Office Support.
Every step of the way we are here to help you make a success of your business.
Get in touch with us today to find out more about this fun, exciting opportunity.