Reading Time: < 1 minuteWe were contacted by a recently retired couple in Sunderland who had been looking for a company who could provide a garden building designed to house a swim spa (a retirement gift to themselves).
After the initial phone conversations it was quite clear the clients had a vision in mind but needed a company that could provide more than one service. We were given a brief by the client that provided us with a starting point to work out a design and estimate.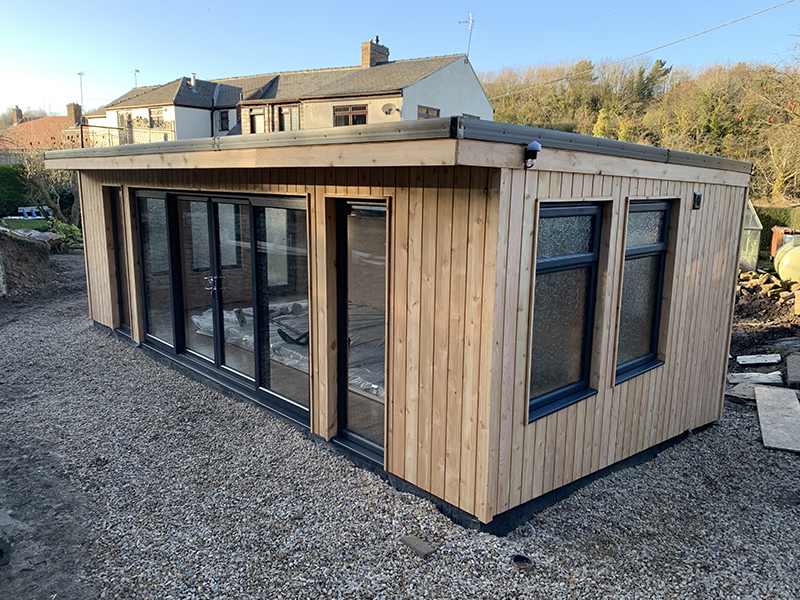 During the site visit we sat down with the clients to talk through how they wanted the structure to look within the space of the garden. They wanted plenty of natural light with opening windows for ventilation, yet frosted for privacy, and two main access doors – one of which would open up fully to the garden. They needed the swim spa itself to be sunken into the floor for easy access in and out, along with a trap door in the floor to service the swim spa.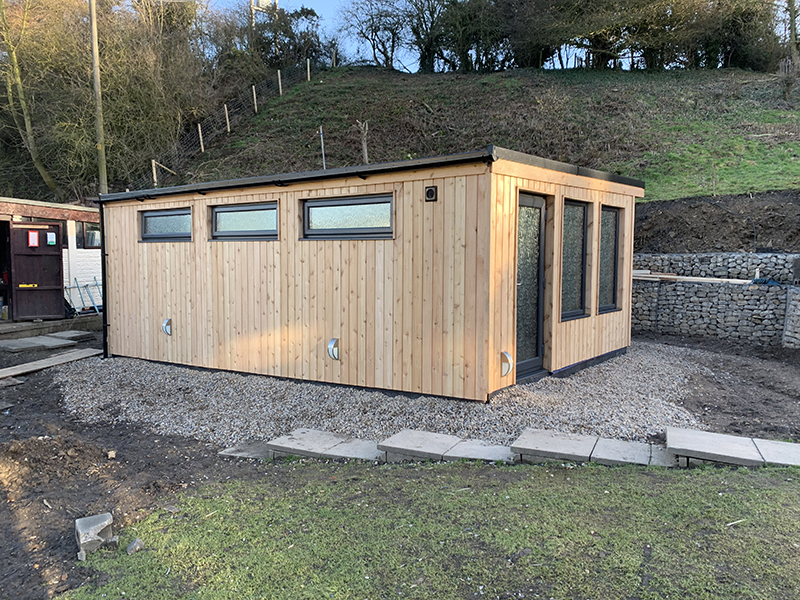 The build had to come under 30m2 to comply with permitted development and so measured 4.2m x 7m. The client needed us to provide the concrete base, garden building, swim spa and electrical connection to the main house. As the rear of the building was on a slope, it had exposed the concrete base. To solve this, we provided extra long cladding at the rear to hide the concrete. Exterior lighting was also added to create a feature of the space in the evenings. The interior was finished with underfloor heating, splash-proof laminate flooring and a bathroom graded plastered finish.Contact Franchise →