HARGREAVES GARDEN SPACES FRANCHISE OPPORTUNITY
HG Spaces offer a full range of services covering the whole range of landscaping and luxury outdoor living. We can create a garden room to suit your family's needs and a look that will sit perfectly within the surrounds.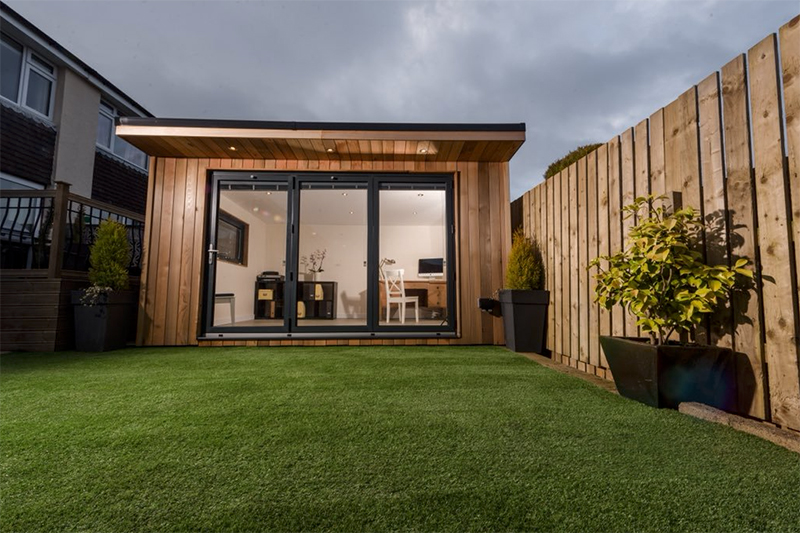 Why choose a HG Spaces franchise?
Due to a high demand of requests for our services throughout the country, HG Spaces are now looking to expand their business and are able to offer a franchise model where franchisees have a personal investment in their own business. It is important to HG Spaces that their franchise partners are committed and driven and offer the same high level of service using their proven methods of delivery in the HG Spaces home and gardening services.
Services to clients include:
Bespoke Garden Rooms
Luxury Garden Hot Tubs
Artificial Grass
Summerhouses & Log Cabins
Bespoke Landscaping
Climbing Frames
Artificial Grass Putting Greens
Garden Cinema Rooms
Garden Golf Simulators
Gazebos
Benefits to a franchisee include:
Security of income
Low overheads
Work from home
Work pattern flexibility
As a franchisee you will have an exclusive territory with full training given in all aspects of the business and personal mentoring and support is provided from Andrew Hargreaves.
The garden building marketplace is healthy and shows a forecast continued growth trajectory.
HG Spaces are in a position to capitalise on this marketplace by offering a comprehensive start up package which includes systems and processes to run the business.
Run your own successful home and garden business
Potential to earn a significant income with our support
Proven model
Strong brand
Full training
Ongoing support
Potential additional earnings from accessories and maintenance
The core profile of the franchisee will be someone who has
Good marketing skills
Financial skills
Excellent customer service skills
Good time management

Invest in a franchise or go it alone?
When you buy a franchise, you are not buying a business where you stand alone and face the many trials that come with business ownership. In joining the HG Spaces family, you are buying into a tried and tested model.
Package 1.
Sales, Marketing and Installations- £27,500
Franchise Fee - £17,500 + £10,000 Package - Includes Tools, Van , Uniform, Stationary and Marketing Material.
Package 2.
Sales, Marketing and Installations £37,500
Franchise Fee - £17,500 + £20,000 Package - Includes Tools, Van, Uniform, Stationary, Marketing Material and a Garden Room for you to use as an office.
The next steps
If you share our vision for success and you have a determination to succeed, we want to hear from you.
If having read through the profiles you believe you have the necessary skills and desire to become a franchisee with HG Spaces, then you are ready to take your application further.