Reading Time:
4
minutes
Eat fresh.
It's one of the most recognisable slogans from one of the most popular brands in recent memory. In the past 50 years, Subway has left an indelible mark on the fast-food industry.
This simple sub-sandwich company transformed our collective image of fast food from greasy burgers and chips to fresh veggies, lean meats, and toasted bread.
Subway has also served as one of the most steady moneymakers for budding entrepreneurs all around the world, including in the United Kingdom.
Read on to discover the reasonable startup costs of this global brand and learn if you might be a perfect fit to steward your Subway location.
A Brief History of Subway
Fred DeLuca, a 17-year-old budding entrepreneur, founded Subway in 1965 in Connecticut, USA. It began as a single submarine sandwich shop and, within nine years, had already expanded to 16 locations within the region.
Today, the company owns and operates over 40,000 different Subway sandwich shops in 110 countries all around the globe. It's one of the largest and most successful fast-food chains in the world in large part due to its rapid franchise development.
Building upon a tried-and-true business model, Subway has always adopted forward-thinking practices across its franchises. They led the way in labelling their menus with caloric values. Subway adopted recycled plastics and ethically sourced meats to reduce its carbon footprint.
And, of course, they've always encouraged their customers to seek out fresher ingredients and, consequently, healthier eating habits.
Subway in the UK
After expanding widely within the United States, Subway opened its first location in the UK in Brighton in 1996.
Now, there are over 2,500 Subway sandwich shops in the UK and Ireland, and the fast-food behemoth is showing no signs of slowing down.
The group is aggressively trying to recruit energetic entrepreneurs to join their business model and steward a new franchise location. Read all about the advantages and disadvantages of becoming a franchise owner and how a McDonald's franchise stacks up.
Joining the Subway business model allows you to become your own boss while working within a demonstrably profitable business model that's worked from Birmingham to Belfast.
You'll begiven direct access to support from their extensive corporate team and receive regular evaluations to help your branch thrive in a competitive industry.

How Much Does a Subway Franchise Cost in the UK?
In the UK, a Subway franchise costs between £80,000 and £225,000. This figure includes a minimum franchise fee and other expenses like acquisition and conversion, equipment, insurance, training expenses, and opening ads.
Here's a brief breakdown of the set costs involved:
Franchise Fee: £8,500
Minimum Investment: £40,000 – £120,000
Advertising Fee: 4.5%
If you'd like to forgo all these startup costs, you could look at buying an existing Subway sandwich shop. If you're able to do so successfully, you'll find many benefits:
Established profile in the area
Experienced employee base
More starting income
Of course, current franchise owners might increase the price to cover their initial investment, but it's certainly worth looking into.
How Much Will I Make As A Subway Franchise Owner?
UK Subway franchises generate annual revenues of around £300,000 a year, with gross profits of around £35,000 annually. 2022 is a great time to become involved with the brand as they achieved record-setting sales just last year.
In the UK alone, they sell 96 million sandwiches every year, or around 180 subs a minute!
How To Become a Subway Franchise Owner
Subway makes it easy for qualified candidates to become an owner of one of their franchise locations. Compared to other fast food companies, Subway is quite flexible with its location and layout.
All you have to do is submit real estate plans that align with the company's vision. Demonstrate why your location is perfectly suited to serve the local populace and how it can be part of the larger Subway story.
This location might be in a university, a rapidly growing urban centre, a petrol station, or even a hospital.
Unlike other fast-food companies, Subway encourages owners to expand to multiple locations once they've found steady success with their first.
If you purchase and oversee two or three locations, you'll be able to increase your collective income and multiply your profits.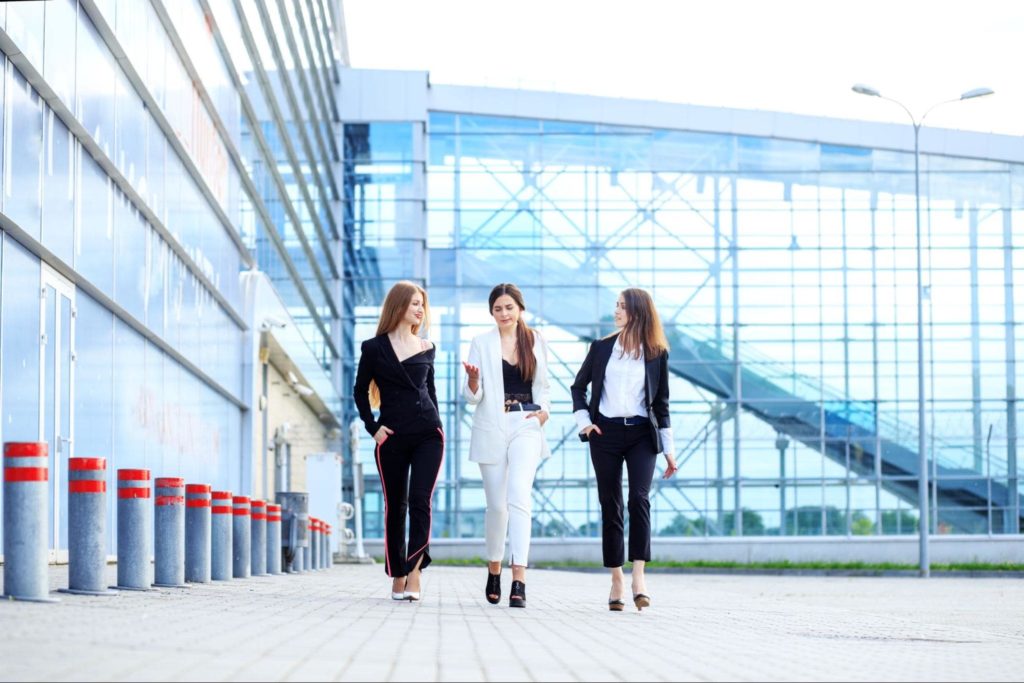 Subway's Extensive Support Network
If this is your first franchise, the startup process can feel especially challenging and uncertain. Fortunately, you'll receive a great deal of help and guidance from the Subway Business Development Team.
This division was introduced in 2017 to incorporate "Fresh Forward" store designs across their restaurant outlets in order to attract new customers through innovative technologies and re-designs.
The result? A smoother process for the franchise owner and ultimately a tastier experience for the customer.
Subway's extensive support network aims to make the setup process as seamless as possible. Experienced owners will provide guidance and counselling, helping you avoid common missteps and instead succeed with flying colours.
This includes a two-week training course at the Subway Support Centre in Cambridge. Remember to study hard, as you'll have to earn an 80% mark on the exam before moving forward in your franchising journey.
Following your initial training, you'll earn access to over 400 separate online training courses on the University of Subway website. These will teach you the tricks of the trade-in, learning the minute elements of the job as well as different ways to overcome obstacles in your location's path towards financial success.
If you find yourself lost at a certain step of the process, simply contact one of your regional Business Development Agents. Their experience and expertise will be an invaluable resource in helping guide you through the process.
Start Your Franchising Journey With Franchise Local
At this point in its growth curve, Subway is a global company with instant brand recognition.
If you're seeking out a franchise opportunity with relatively low startup costs and a well-established business model, then there are few better options than Subway. Their extensive support network provides a strong foundation for
Read through their website, learn everything there is to know about the brand and get started on the ten steps to becoming a franchise owner.
While you're studying up, browse our news and resources pages to learn more about how much a franchise should cost and discover some of the most profitable franchises in the UK today.