No Letting Go is an award winning franchise business, providing inventory management to letting agents, property managers and landlords. Our core service is the provision of check in, check out and mid term property checks. All our property reporting is conducted on our own property software,... Read More
No Letting Go is an award winning franchise business, providing inventory management to letting agents, property managers and landlords. Our core service is the provision of check in, check out and mid term property checks. All our property reporting is conducted on our own property software, designed to enable the user to provide quick and concise reports in an easy to use format. Read Less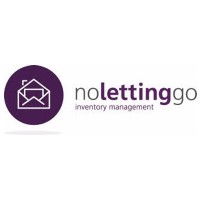 No Letting Go Franchise Videos
Below are a section of videos related to the No Letting Go Franchise opportunity.
No Letting Go - Property Inventory Services - Franchise
No Letting Go USP - Nick Lyons
COVID safe virtual property visits
Garry Lockwood, No Letting Go Sutton & Merton - Becoming a Franchisee
Garry Lockwood, owner of the Sutton and Merton branch of No Letting Go explains what attracted him to becoming a No Letting Go franchisee.
NLG - A Profile of Debbie Chapman
Find out about our training coordinator Debbie Chapman, who provides training and support to new franchisees and clarks.
No Letting Go - Success
Find out what it takes to become a successful No Letting Go Franchisee.
Dominic Kleywegt Review of No Letting Go