No Letting Go is an award winning franchise business, providing inventory management to letting agents, property managers and landlords. Our core service is the provision of check in, check out and mid term property checks. All our property reporting is conducted on our own property software,... Read More
No Letting Go is an award winning franchise business, providing inventory management to letting agents, property managers and landlords. Our core service is the provision of check in, check out and mid term property checks. All our property reporting is conducted on our own property software, designed to enable the user to provide quick and concise reports in an easy to use format. Read Less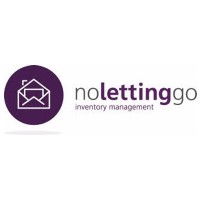 The No Letting Go Training Academy provides an ongoing training programme covering types of report, conducting inventories, using our Kaptur software, sales and marketing.
We continue to invest in our technology to maintain our position as the market leader and provide you the edge over local competition. Our national coverage enables us to attract and service national accounts which can provide new franchisees with a base of business. Most other franchises do not offer ongoing Head Office generated business to their franchisees.
We also provide you with our Formula For Success, our blueprint for running a successful inventory franchise, together with an extensive marketing toolkit to enable you to build your business successfully. This is backed up with continuing support from the Head Office Team.