Pickled Pepper Books is an interactive, specialist children's bookshop for kids & their grown ups. Built around a curated range of children's books, we offer great recommendations delivered by enthusiastic staff, and an events programme with the aim of bringing books to life.
Pickled Pepper Books is an interactive, specialist children's bookshop for kids & their grown ups. Built around a curated range of children's books, we offer great recommendations delivered by enthusiastic staff, and an events programme with the aim of bringing books to life. Read Less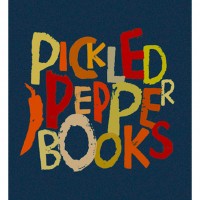 Books Galore with the Pickled Pepper Books Franchise
A huge thank you for your interest in the Pickled Pepper Books franchise. We've developed this brochure to give you an insight into who we are and what we do.
Our business is all about books and it's a passion we want to share with everybody. Established in 2012, we've developed a range of products and services that appeal to both children and parents. After an extensive period of growth, we are now looking to expand our business by franchising.
We want people who are looking for a franchise that provides high quality books and book related services to the public. That includes hard working individuals that possess commitment and passion to work in such a competitive industry. But don't worry, there's ample space for you to be creative and we'll be there to support you at every stage.
If you're someone with good management skills, good people skills and a good eye for detail, then let's talk. Simply complete and return the attached questionnaire, and we'll take it from there.
Pickled Pepper Books Shops
Our outlets are designed to catch the eye of our customers. Our core customers are children, and we want them to have a wonderful experience when they visit our shops. Pickled Pepper Books has a range of products and services that it currently offers to its customers including:
Books- This is a core part of our business model and we sell books either at the shops or at events we hold ins schools. Our wide selection of books targets children up to the age of 14 years old.
Holiday/afterschool workshops – These are different workshops that are held within the shop. Each workshop is paid for individually by the parent and are very popular throughout the year.
Preschool sessions – These sessions are held for young children and are designed to provide preschool activities for parents and toddlers.
Parties – Parties are held at the shop during the weekends with lots of activities and catering (if the parents want it).
Stationery and toys – We also offer a range of stationery products and toys within the shop.
The UK Book Market
Did you know that the UK book sector is currently worth over £2.4bn and continues to grow every year? The UK has hundreds of independent book shops as well as larger chains brands, all of which are incredibly busy all year round. Although internet sales are affecting the industry, many people still love the pleasure of going into a bookshop to browse before they purchase. And even with the growth of e-readers, the UK is still seeing an insatiable appetite for books that will never go away.
People love books, it's that simple and what's better than working with the next generation of readers – Pickle Pepper Books customers!
Pickled Pepper Books Franchise Model
Our franchise model is based around our great range of books and services, all of which have been combined to complement each other. Our outlets are well branded and well designed to showcase our products to the public, with creative surroundings, shelving, seating areas and POS material. The role of the Pickled Pepper Books franchisee is to manage the shop and staff effectively. Dealing with customers, managing stock, organising events are all part and parcel of the franchise experience.
We've also designed our franchise model to be successful and profitable. And it's something we want to share with franchisees that are as dedicated as we are.
We are all about providing a great book experience, and that's why so many of our customers visit us again and again. As a business we are committed to building a successful franchise network, and are looking for franchisees who can commit 100% to the franchise.
Franchise Package
We know we have a great formula, and that's why we're confident it will work well for our franchisees. We've spent time developing our systems and procedures, which all add extra strength to the Pickled Pepper Books franchise model. Our business model that has all the ingredients for a good franchise system. And the franchisee will be the icing on the cake!
The first twelve months of any businesses are crucial, and our comprehensive franchise support means that we will be holding your hand every step of the way. A full breakdown of the franchise package and start-up costs is available at the end of this brochure and it contains all of the training, help and support that you will need to get the business launched in your franchise area including:
Rights to use the Pickled Pepper Books brand name
Assistance with producing a business plan and raising finance (if required)
A comprehensive support package to help you into business
Assistance with advice and guidance on your shop fitting
Initial induction training for you and your staff covering all areas of the business
Onsite opening support
Marketing and promotional launch and materials
Web presence on the company website
Exclusive franchise territory
Access to a wide range of products
Copy of our comprehensive franchise operations manual
A five-year franchise agreement with a right to renew at the end of the term
Franchise Territory
Territory is of critical importance, and that's why each franchisee gets a defined territory with a minimum population of 300,000 people. This is protected, to allow you to get the best out of your investment. We work with all of our franchisees to ensure that the location of their shop is right, to grow the business over the long term.
Ongoing Development and Support for Franchisees
A well supported franchisee is often a successful franchisee. Our support is built into every stage of your development, front startup to growth.
Pre-Opening
Assistance with site selection for your Pickled Pepper Books shop
Advice and guidance on shop fit and setup
Advice on staff recruitment and training
Induction training and support programme for franchisees and new staff
Detailed operations manual
Wide range of marketing tools and collateral
Assistance and advice to launch for your shop
Ongoing
Field visits to help you run your shop successfully
New ideas for improving the product range
Operational advice
Ongoing marketing guidance and support
Business advice
Website development and maintenance
Assistance with problem solving
Our success has been built on taking care of all the details, and it's something that we will share with each of our franchisees.
Ongoing Product Supply
As a franchisee you will have access to our full product range and access to preferred suppliers on an ongoing basis. This includes books, stationery and toys.
Ongoing Fees for Franchisees
Like many other franchisors, we generate our income from a franchise Management Fee and a Marketing Fee which are designed to provide ongoing support in all areas of the business. This includes an 8% Management Fee and a 2% Marketing Fee.
Financial Potential of the Franchise
Our franchise business has the potential to produce very attractive levels of personal income and financial returns on your investment. If you run your business correctly within your franchise area and follow our system and guidance, then the sky is the limit. We have developed detailed financial models and we will share these with you during our recruitment process.
Are you Suitable?
In order to succeed, you must have high personal standards and share our commitment to providing a quality service to your customers. You also need to be organised, self-motivated and have a determination to succeed. Customers want to see a bright, happy confident individual, and that individual has to be you!
You will be responsible for the day to day running of the business, dealing with staff, customers, local marketing and promotional activity and of course solving any problems that you encounter locally. There is also an accounts and administration role which you will need to deal with effectively to ensure that the business is run smoothly.
We'll provide you with all the training and tools to be successful, but be ready for hard work and long hours. But be also prepared for great financial rewards, happy customers and a business asset that grows in value.
Your Next Steps to Becoming a Franchisee
A brochure can only provide limited information and if you believe that you have what it takes to succeed in our business and would like to know more, please complete and return the franchise questionnaire (which is attached to this brochure). You can then email it back (along with a copy of your CV) to us.
Once we receive your questionnaire we will review the information provided and contact you to agree the next stage within the recruitment process. We will also answer any questions you may have. If you have anything that you would like to discuss prior to this, please do not hesitate to contact us by telephone or e-mail.
We look forward to hearing from you soon.