Become a hands-on business and coach or establish a management business in the sports and dance education sector with earnings of over £150K. SportsCool inspires the future generation of children to find a sport that they love. Their ethos of Educate – Motivate - Participate sets them apart in... Read More
Become a hands-on business and coach or establish a management business in the sports and dance education sector with earnings of over £150K. SportsCool inspires the future generation of children to find a sport that they love. Their ethos of Educate – Motivate - Participate sets them apart in investment and operation. Find out more today… Read Less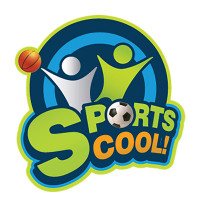 SportsCool Franchise Testimonials
Below is a selection of testimonials from people that operate the SportsCool Franchise or have used the SportsCool business services in the past.
I love having my own business, teaching children and seeing them blossom. I have the perfect lifestyle, and I'm safe in the knowledge that I can get help from SportsCool whenever I need it.
It's great to know that I can positively engage so many children to become more active in their School day. Through so many different products I can give children a variety of activities to have a go at, and find success.
SportsCool hold Franchise Forums for all franchisees to run through some training and also share ideas on how to improve our businesses. I have found that the range of products I can offer to Schools gives me more success as a business, with much valued input from Head Office crucial in the successful delivery of the products. Head Office is on hand 24/7 to answer any queries regarding all issues of business development, from HR to recruitment, to sales.