Sports Cool inspires the future generation of children to find a sport that they love. Their ethos of Educate – Motivate - Participate makes a difference to all. Be a hands-on business and coach or establish as a management business in the sports and dance education sector with earnings of over... Read More
Sports Cool inspires the future generation of children to find a sport that they love. Their ethos of Educate – Motivate - Participate makes a difference to all. Be a hands-on business and coach or establish as a management business in the sports and dance education sector with earnings of over £150K. Read Less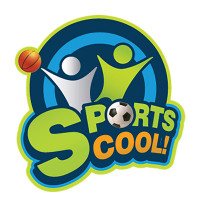 Do you want to turn your passion for sport into a profitable business?
If you're passionate about sport and considering setting up your own business, SportsCool could be just what you're looking for. Investing in a SportsCool franchise is a great way to launch your own sports and dance coaching company, with a guaranteed customer base and income from day one. With hard work and willingness to follow our proven formula for success, you could be well on your way to making a six-figure salary within three years.

SportsCool is a market-leading provider of curricular and extra-curricular PE lessons, sports and dance coaching. Operating in hundreds of schools across the UK, our vision is to make a real difference to local communities by encouraging children to be the best they possibly can be.
We strongly believe that when a child participates, progresses and achieves in a sporting activity, there is a profound effect on their self-esteem, confidence, aspirations, motivation, physical aptitude and all-round mental and physical health.
Could SportsCool be the superb business for you?
With our 'Sports Cool Income Guarantee', franchisees begin making a return on their investment almost immediately.
With the option to provide coaching during the school day, as well as offering before or after-school clubs and holiday camps, a SportsCool business can be easily scaled to create the right work/life balance for your lifestyle, with no upper limit on your income.

This is an amazing opportunity for someone who wants to make a difference. SportsCool have revolutionised the way that curriculum and non-curriculum sessions are delivered. This will impact positively in children participating in more sports. Be part of the solution to create healthy, happy and confident children with great self-esteem. Or the next Olympians!
The Package
To ensure your business success you will receive a comprehensive launch package:
'SportsCool Income Guarantee' - a minimum of 5 school products sales
Market-leading training to deliver market-leading coaching
Exclusive territory of 200 schools
All necessary initial equipment
Business insurance, accounting and bookkeeping software included for year 1
Human resources support
Marketing materials and support
Ongoing legislative and compliance training
Continued CPD for coaches training in new areas of sports education
The Investment
For an investment of £24,995+VAT, you receive an exclusive territory of over 200 schools. With our 'SportsCool Income Guarantee', franchisees begin making a return on their investment almost immediately. Need funding? We facilitate the application for up 100% of the investment from the government backed funding scheme. We also have excellent relationship with NatWest and HSBC, both will lend up to 70% of the franchise investment.
Who Are We Looking For?
Maybe you're already a coach, committed to a career in sports and thinking of ways to increase your income without working all hours. Perhaps, you'd love the opportunity to be able to impact larger numbers of children by working with more schools and families across your region.
Whether you want to work as a coach yourself, employ coaches or a combination of the two, the SportsCool franchise model is flexible. You could create a hands-on business which grows to enable you to step up into a management role. Equally, you could establish the business as a management opportunity from the outset.
Is This You?
Hard working
A people person
Motivated, with a can-do attitude
A strong desire to grow a thriving business
A passion for developing physical activity in schools
A willingness to have fun
Then Here's Your Next Steps…
Get in touch with our franchise team by clicking the below button and find out how you could run your very own SportsCool franchise today!