Bored and Uninspired with Your Job?
Do You Love Sport?
SportsCool, a franchise unaffected by the economy, are looking for passionate franchisees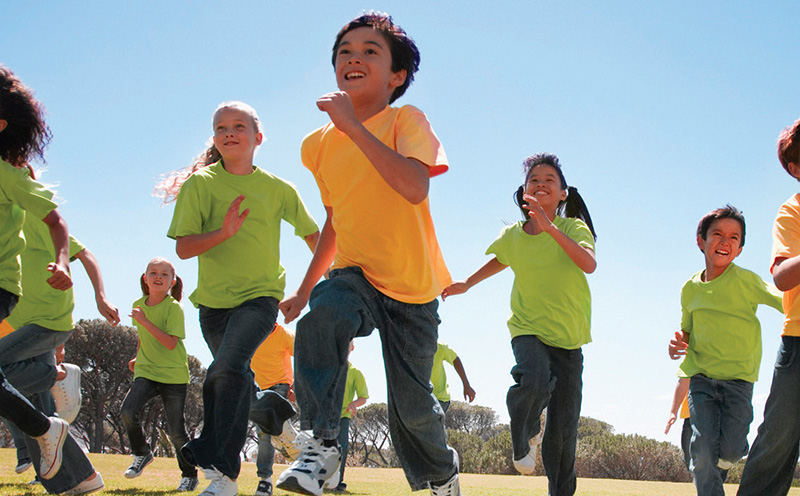 Have you considered a successful career doing what you love?
SportsCool can provide you with the opportunity to run your own business coaching primary aged children in sport and making a career out of what you love.
Within SportsCool's exclusive franchise package, we guarantee your first 5 schools so that you can hit the ground running, earning from day one, allowing you to concentrate on teaching and building your confidence to grow your business. With our continual training and support you will soon be on your way to earning a six-figure salary within three years.
How it works…
Our Ethos is Simple.



SportsCool recognise the potential of each and every child and actively encourage them to be the best that they can be.
Within each lesson, children will make progress, build in confidence, and enjoy what they are doing. They will also learn to become part of a team and we will provide the structure they need to achieve success. We can coach over 15 different sporting activities and have made it our mission to find a sport for every child that they LOVE.
Why we do it…
Children are at the heart of what SportsCool are all about. We are passionate that every child should have the opportunity to participate, progress and achieve in sporting activities. This physical activity has a profound effect on self-esteem, confidence, motivation, physical aptitude and all-round mental and physical health.
SportsCool positively reward throughout the lessons to build confidence. Our sessions raise aspirations, are accessible to all, and, most of all, FUN. As a result we see the learners that we work with blossom into confident, healthy and aspiring individuals.
Do you have the qualities of a SportsCool franchisee?
Knowing that franchisees may come from all walks of life, we are looking for people who have the right qualities to make a success of one of our franchises. We see these as some of the essential attributes of a successful franchisee: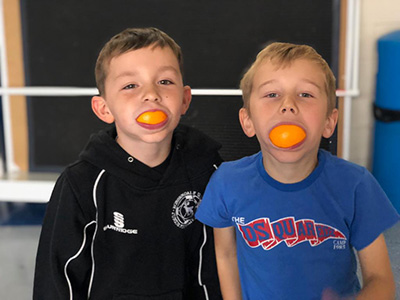 A passion for sport
A passion for working with children
A passion for developing physical activity in schools
A hard-working ethos
A can-do attitude
A people person
An ability to follow a business model precisely
A strong desire to succeed
A willingness to have fun and enjoy your job
Flexibility is possible within our franchises. So not only can it work for those who want to have a hands-on experience doing something they love, but it can also be successfully run as a management opportunity for someone looking to take more of a back seat to coaching, but has passion for a community based business in the sports profession and can motivate and guide a team of coaches.
Support given…
SportsCool's support is unrivalled. We ensure first-class training to all our franchisees and coaches ongoing. We offer the highest level of support to ensure learners receive the teaching and coaching that they deserve in order to achieve.
Franchisors Lee, Matt and Andy and dedicated team are with you every step of your journey to ensure your business is a complete success. When you succeed, we succeed!
This will ensure you are well on the way to making a six-figure salary within three years.
"SportsCool Franchises represent a great opportunity for people who are passionate about sport to get into business. My remit is to take you through the journey and ensure you are growing your business as effectively as possible."
Sam Skidmore, Business Development Manager
You can expect to earn…

*These are examples of figures previously achieved.
What you get for £19,995…
Your franchise package will include an exclusive territory with over 200 schools, delivering multi-sports and dance and upon purchase of the franchise, we will guarantee your first 5 schools from day one, meaning you can start earning straight away. As well as the proven method, tools to succeed and so much more:
Guaranteed customers on day one
Comprehensive initial training
A larger than average franchise territory
Continual training days for franchisees and coaches
Sales support ongoing
24/7 franchisor support on anything to do with the business
Ongoing NGB qualifications
All necessary equipment and marketing materials
Dedicated website and social media presence
100% funding available
Why you should choose us…
If you have a passion for sports, passionate about instilling this into our future generation, care about your community and have the drive and desire to build a successful business, then we hope you have seen enough to convince you to get in contact to get the ball rolling.
If not, here's a final word from our franchisee Jade and we look forward to hearing from you:
"I love having my own business, teaching children and seeing them blossom. I have the perfect lifestyle and I'm safe in the knowledge that I can get help from SportsCool whenever I need it."
Jade, SportsCool Franchisee
Next Steps…
If you think you would be a perfect fit and would like to know more, then please fill in the form below. We will be in-touch with you shortly to send you more information and details on the SportsCool Franchise opportunity.