Become a hands-on business and coach or establish a management business in the sports and dance education sector with earnings of over £150K. SportsCool inspires the future generation of children to find a sport that they love. Their ethos of Educate – Motivate - Participate sets them apart in... Read More
Become a hands-on business and coach or establish a management business in the sports and dance education sector with earnings of over £150K. SportsCool inspires the future generation of children to find a sport that they love. Their ethos of Educate – Motivate - Participate sets them apart in investment and operation. Find out more today… Read Less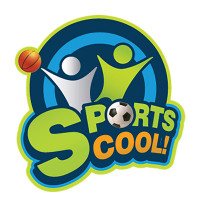 SportsCool Franchise News, Information & Updates
Read the latest updates, news and information articles related to the SportsCool Franchise opportunity.
A specialist provider of sports education for primary schools delivered free Easter clubs for more than 7,300 children through the government-funded Holiday Activities and Food (HA...
Sam Skidmore (Bolton & Wigan) I have been working with SportsCool for a number of years. For just under two years, I was coaching every day of the week for head office. In 201...
After everything they have done to improve sports participation for children in their local community, its no surprise to us that this growing Blackburn based franchise are in t...