Visiting Angels is a care company with a difference. We're committed to changing the face of the care industry and we invite you to be part of the movement. We're an award-winning, fast growing franchise. We're passionate about two things: making a difference in people's lives and empowering... Read More
Visiting Angels is a care company with a difference. We're committed to changing the face of the care industry and we invite you to be part of the movement. We're an award-winning, fast growing franchise. We're passionate about two things: making a difference in people's lives and empowering our franchisees to grow profitable, robust businesses. And yes, it is possible to do both! Personal satisfaction and financial rewards go hand in hand with a Visiting Angels franchise. Read Less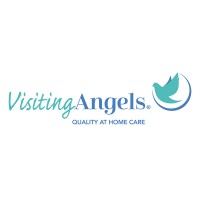 Visiting Angels Franchise Testimonials
Below is a selection of testimonials from people that operate the Visiting Angels Franchise or have used the Visiting Angels business services in the past.
My first love is to help people - I get extreme satisfaction from helping others and making them happy. Visiting Angels is my way of doing just that. I'm proud to be in the position where I can serve my community and make a difference to people's lives.
I was impressed with the vision that Visiting Angels had for the UK. The whole concept of being -carer-centric' completely aligned with my values and I knew it was something that I had to be a part of. The size of territory that I was able to work within were much bigger than other care brands - meaning I could make an impact on more people. Setting up a home care business is hard work but it's a fantastic commercial opportunity which is matched by delivering a social benefit.
The training went very well - it provided us with an in-depth look into the franchise and gave me many ideas for the future. I've made the personal pledge to raise my carers up to the London living wage once they've successfully completed three months with Visiting Angels. Our carer-centric approach is extremely important to me. I want to alleviate employee stress as much as I can, so they can concentrate on delivering high-quality care to our clients.