Visiting Angels is a care company with a difference. We're committed to changing the face of the care industry and we invite you to be part of the movement. We're an award-winning, fast growing franchise. We're passionate about two things: making a difference in people's lives and empowering... Read More
Visiting Angels is a care company with a difference. We're committed to changing the face of the care industry and we invite you to be part of the movement. We're an award-winning, fast growing franchise. We're passionate about two things: making a difference in people's lives and empowering our franchisees to grow profitable, robust businesses. And yes, it is possible to do both! Personal satisfaction and financial rewards go hand in hand with a Visiting Angels franchise. Read Less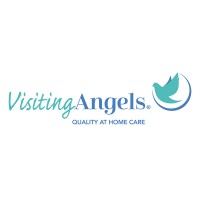 Visiting Angels Franchise Videos
Below are a section of videos related to the Visiting Angels Franchise opportunity.
Growing a Business During a Pandemic 5 TOP TIPS
Visiting Angels has grown its UK business in 2020 both in terms new offices opened and the wonderful care delivered by their amazing caregivers. This presentation was given during the recent Virtual National Franchise Expo.