Visiting Angels is a care company with a difference. We're committed to changing the face of the care industry and we invite you to be part of the movement. We're an award-winning, fast growing franchise. We're passionate about two things: making a difference in people's lives and empowering... Read More
Visiting Angels is a care company with a difference. We're committed to changing the face of the care industry and we invite you to be part of the movement. We're an award-winning, fast growing franchise. We're passionate about two things: making a difference in people's lives and empowering our franchisees to grow profitable, robust businesses. And yes, it is possible to do both! Personal satisfaction and financial rewards go hand in hand with a Visiting Angels franchise. Read Less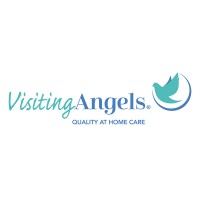 Visiting Angels Franchise Videos
Below are a section of videos related to the Visiting Angels Franchise opportunity.
Visiting Angels Annual National Conference and Awards
We held our Annual National Conference to meet our wonderful franchisees and have an opportunity to network and share experiences. The Conference had keynotes by some of the best in the Industry with years of expertise. After a day of busy hard work, we were ready to get our party shoes on. The event was followed by a spectacular evening of drinks, dancing and music. The awards function was held to recognize and appreciate the efforts of all our Caregivers, Registered Managers and Franchisees.
Hammad Cheema – West London
One of our best performing Franchisees in the network- Visiting Angels West London is led by Ex Investment Banker Hammad. Watch him talk about what attracted him to the business model of Visiting Angels and made him chose us over any other Care Providers.
Gareth Redmayne- South Hertfordshire
What made Gareth - a healthcare professional with years of international experience choose Visiting Angels? The answer, as Gareth puts it - " We treat our Caregivers like family and our clients like Royalty" . Learn more about the support provided by Visiting Angels to their franchisees, the values we hold and what makes us different.
Kya Safari – East Nottinghamshire
Kya talks about her passion for care and community. After caring for her sibling for a year she related to the needs of the vulnerable in a personal way. Learn what drove Kya to start her own care business as a franchisee with Visiting Angels.
Growing a Business During a Pandemic 5 TOP TIPS
Visiting Angels has grown its UK business in 2020 both in terms new offices opened and the wonderful care delivered by their amazing caregivers. This presentation was given during the recent Virtual National Franchise Expo.