Be the Boss of your own Estate Agency business with an excellent potential of a great return for your efforts both financially and personally.
Be the Boss of your own Estate Agency business with an excellent potential of a great return for your efforts both financially and personally. Read Less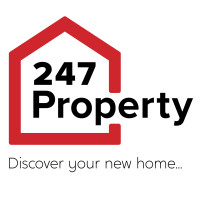 Start your own leading Estate and Property Networking Agency
Property sales and lettings are changing and customer service is so important. We believe business owners could care more so why not be your own business owner with a recognised, trusted and local brand.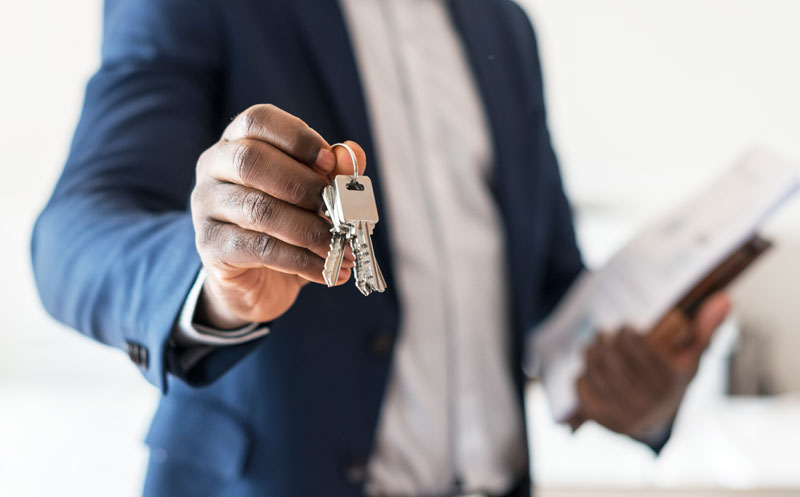 Be successful and be proud of what you do for your customers every day.
We live and breathe customer service at 247 and know you do too, so we want you to have control of your future by being able to balance your life around your successful business.
Our job is to support you through your journey, helping you set up and develop your business with regular training and development. Our leading compliance means we will help you be up to date on all regulations so you can concentrate on your business.
As a 247 Estate Agent, we work for our customers, being there when they need us, giving them all of the time they deserve, allowing them to enjoy their moving journey.
We are now expanding our family of Personal Local Estate Agents throughout the area and we are looking for individuals with the same simple belief of putting customers first, working hard and reaping the rewards!
Our franchisees operate in an exclusive postcode area, based from your home or a small office, the choice is yours, after all it's your business!
What will you receive as a franchisee?
The first and most important thing is that you become part of the 247 property family, a strong brand and team ethos.
A full 247 training program is supplied and if your new to the industry we will teach you everything you need to be successful, our directors have nearly 50 years of experience between them. We will also help you work towards your Property Mark qualification.
Full support to set up your own business from start to trading, with easy step by step support.
Individual web page and IT support for your area.
Leading marketing and printing available to you when you want it, including the ability to design and purchase your own if you wish via our professionals.
Help desk for day to day questions, coaching and advice when you want it.
Lead generation training to make sure you are making the most of opportunities to win and promote your business
Factoring invoices, we collect payment and pay you! No messing around chasing payment so you can concentrate on your business
Access to 24/7 Property management
This is not an "agency in a box" this is forever support and success with 247 property services.
Your future, Your business, Your success
Our aim, is to take the stressful part out of running a business, so you can focus on the enjoyable part - dealing with your customers!
We will support the day to day running of your business for you, we have on site accountancy and IT services along with sales and lettings support when you need it. Your partner solicitors are also on hand for free advice when you need it. When it comes to support, we have got you covered 247!
Agency is evolving
There was once a time, if you wanted to sell or let a property, you had to pop it in the local newspaper and wait for buyers or tenants to find it. Thankfully those days are far behind us and more buyers are relying on the internet to find their new home.
This is when the online Estate Agent started to emerge, where sellers and landlords can pay less and their property can be put online for the customers to see, sounds great but sometimes that's all that happened, the low fees resulted in low service and the discontinuation of using branches was a cost cutting exercise rather than cost effective where the service can be increased.
The invention of the word "Hybrid Agent" started to be used and we are not sure there is any difference between online and hybrid agents to be honest, although many swear they are different.
So, what is 247, and what will you be?
We believe in business flexibility, so you may need to do the school run, that's not a problem as its your business after all. To offer the best possible service to your customers it is about going the extra mile and you might need to be taking a call at 8pm to agree a sale and working outside of the regular 9 to 5. Being a 247 Local Agent is all about being there when our Landlords and Sellers need us to be.
What does a Seller or Landlord want from their agent?
Local
Trustworthy
Reputable
Recognised Brand
Great Communication
Value for money - not cheap! We believe in giving value – there is a difference!
These are all the skills that make a 247 Agent
Increase your income in multiple ways
When you start your business, we will set you up with all of the income areas and relationships you need to be successful and provide great service for your customers
You will earn money from:
Sales and lettings fees - You set these, it is your business
Mortgage commissions - We will set you up with the best Mortgage brokers in the area that work with you helping you grow your business and your income
Conveyancing commissions - We have great solicitors offering commission and super service
Online Auctions - We get you all set up and ready to earn great commission
Ongoing management fees
We will help you set all of these up, ready to support your customers and fully train you on all aspects, ensuring you have great earning potential for your efforts.
What to expect when partnering with 247
We will set you up with everything you need to be successful and run you 247 business the way you want, balancing your life quality and your business. These include
Business set up support - We will help you do everything you need to set up your business with ease
Unrivalled branding with 24/7 branding and support
Access to our exceptional CRM technology
Referral business from our contacts and developers
Bespoke FREE brochures through our partners
Branded market leading 24/7 website
Display your properties on the leading portals
Invoice easy-we collect payments from clients, so you don't have to
We set up your solicitor referral business giving you income and an exceptional service
247 Help line for all aspects of your business
Support to help you gain your property mark qualifications
Training and development - We will supply all the training you need not only at out training room but also digital via zoom and teams making it easy for you to get up to speed quickly. Including
National Artwork and media Design
Website and portal management for 12 months
Telephone Sales and letting support
Accounting support
Alerts and warning systems
Maintenance management systems
Bulk messaging systems
Lettings management software 247
Sales management software 247
Letter and email templates
Property Brochures Sales and Lettings
Applicant management
Online support and zoom training
Inventory support systems and software
Board Management
Applicant Matching
The Next Steps
Unlike Hybrid agents, we don't accept everyone that wants to take up this exciting opportunity. The key for us is that we are all like-minded and support each other in the role we play in making 247 a collective and successful business.
Ask yourself the following questions:
Do you thrive on providing the highest level of customer service?
Are you passionate about where you live?
Do you have an interest and desire to work in the property industry?
Is a great quality of life important to you?
Do you want to have your own business?
Do you strive to be successful with the potential of a great income?
If you answered YES to all of these, then we really need to discuss how you can have your own successful 247 Estate Agency Business! Get in touch with us today by completing your details in the form below.