Apollo Blinds is the UK's biggest window blinds franchise. It has a proven and successful business model supporting franchisees to set up and grow their own window blinds businesses selling and installing made-to-measure blinds, awnings and shutters. There are both mobile and showroom... Read More
Apollo Blinds is the UK's biggest window blinds franchise. It has a proven and successful business model supporting franchisees to set up and grow their own window blinds businesses selling and installing made-to-measure blinds, awnings and shutters. There are both mobile and showroom opportunities available. Read Less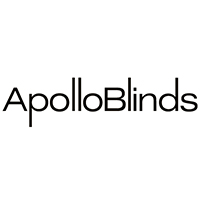 The opportunity at Apollo Blinds
Founded in 1972 Apollo Blinds is the UK's largest window blinds franchise network. The 50-strong network contains a mix of established businesses that have been operating for decades which are second or third generation owned and new franchisees taking Apollo Blinds to an area for the first time.
As part of the Hunter Douglas Group, the world's largest blinds company, Apollo Blinds franchisees have access to the best window coverings on the market presented to the end customer as inspiring collections. Each franchisee levers the buying power of the Hunter Douglas group to buy at competitive trade prices across its full range of window blinds, awnings, plantation shutters, and curtains.
The opportunity is straightforward: every room in every home across the UK can benefit from having window blinds and curtains. Apollo Blinds has a complete range of solutions, including energy-saving Duette fabrics, cordless safe by design blinds, blinds that clip into UPVC windows and conservatories (so you don't have to drill holes) and even micro pleated blinds designed for bi-fold doors.
What Apollo Blinds can offer you
Apollo Blinds offers a full turnkey franchise package that draws on nearly 45 years franchising experience and has developed a robust business blueprint that gives franchisees the opportunity to build strong, resilient businesses that trade on Apollo Blinds' reputation for great service, fantastic quality, and value for money collections which are always in tune with current home interior trends.
There are both mobile and showroom opportunities available at Apollo Blinds – with most prospective franchisees choosing the mobile option to start off, as the overheads are low and it is a good platform to earn while you learn about the business. Recently, a number of mobile-based businesses have gone on to either open premises or buy additional territories as their businesses have grown.
As an Apollo Blinds franchisee, you will receive:
Extensive personalised training
Access to operational systems
Comprehensive operations and training manuals
Compelling branding and marketing collateral
Consistent and ongoing support
Training and support
Apollo Blinds is only a successful franchise because it is fully committed to being with its franchisees every step of the way by providing a mix of support, training, and advice to ensure every franchisee's business performs to its very best.
There are five areas of support that new and existing Apollo Blinds franchisees rely on:
Head office support team – the team based at our manufacturing hub are always available to answer day-to-day queries
Area managers – the team based around the UK work alongside franchisees on an individual basis to provide strategic growth support
Product trainers – the team based across the UK are always available to answer any technical questions and work alongside franchisees to improve product knowledge and installation skills
Marketing support – we have a number of experts in the business who will support you in successfully targeting customers and planning the launch of your business
Peer support – the network of fellow franchisees is a great source of practical knowledge, and sharing information is very common – both informally and at Apollo Blinds events such as its regional Business Clubs
A return on your investment
We have spent more than 40 years perfecting a franchise model that gives aspirational people a platform to build prosperous and profitable businesses that they can either sell or pass on when they choose to retire.
Nearly £12,000 of the modest initial investment of £17,000 is reinvested straight back into your business to get it off to a flying start. This includes an extensive programme of classroom and in-the-field training and a suite of marketing materials, including your own website and everything you need to be able to demonstrate Apollo Blinds' market leading collections.
Within the franchise fee £4,000 is set aside for marketing the launch of your business through the creation of a bespoke campaign for your area that utilises a combination of leaflet distribution, magazine advertising, online advertising, social media and smart marketing to raise awareness of your business and create a flow of enquiries.
By comparison, Apollo Blinds is a low-risk franchise opportunity for two key reasons:
Strong cash flow – our franchisees take deposits on all made-to-measure products and collect the balance on the day the blinds are installed
No costly stock holding – because our products are made to measure, franchisees do not have money tied up in stock
Is Apollo Blinds right for me?
If you have ambitions of building a successful business helping homeowners choose beautiful, innovative and high-quality window blinds solutions, Apollo Blinds is the perfect choice for you.
Our most successful franchisees are the ones who have the drive, passion and commitment to make their Apollo Blinds business the company that every homeowner in their area calls when they want new blinds.
Apollo Blinds has made, and continues to make, significant investments to ensure the brand stands out in the marketplace.
The secret of being a great Apollo Blinds franchisee is having:
Great communication and customer service skills
The confidence to fully showcase our market-leading range of products
Enough DIY skills to install blinds (we'll teach you the rest)
The ability to see the big picture when it comes to the growth of your business
If that is you, Apollo Blinds would love to hear from you.