Apollo Blinds Franchise
Home Improvement Franchise
Apollo Blinds is the UK's biggest window blinds franchise. It has a proven and successful business model supporting franchisees to set up and grow their own window blinds businesses selling and installing made-to-measure blinds, awnings and shutters. There are both mobile and ... Read More showroom opportunities available. Read Less
Break even in
the 1st year
Industry
Home Improvement
Available Locations
Opportunities available across the UK
Franchise Associations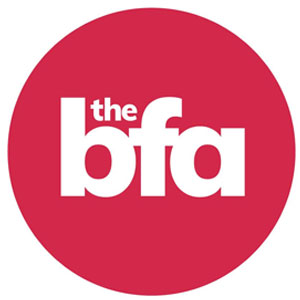 Be a part of something big with Apollo Blinds
We are Apollo Blinds: the UK's biggest blinds franchise network.
Our franchisees can be found across the length and breadth of the UK, but they simply can't keep up with the strong demand for our made-to-measure window coverings. That's why we need people like you to join us and make more homeowners happy.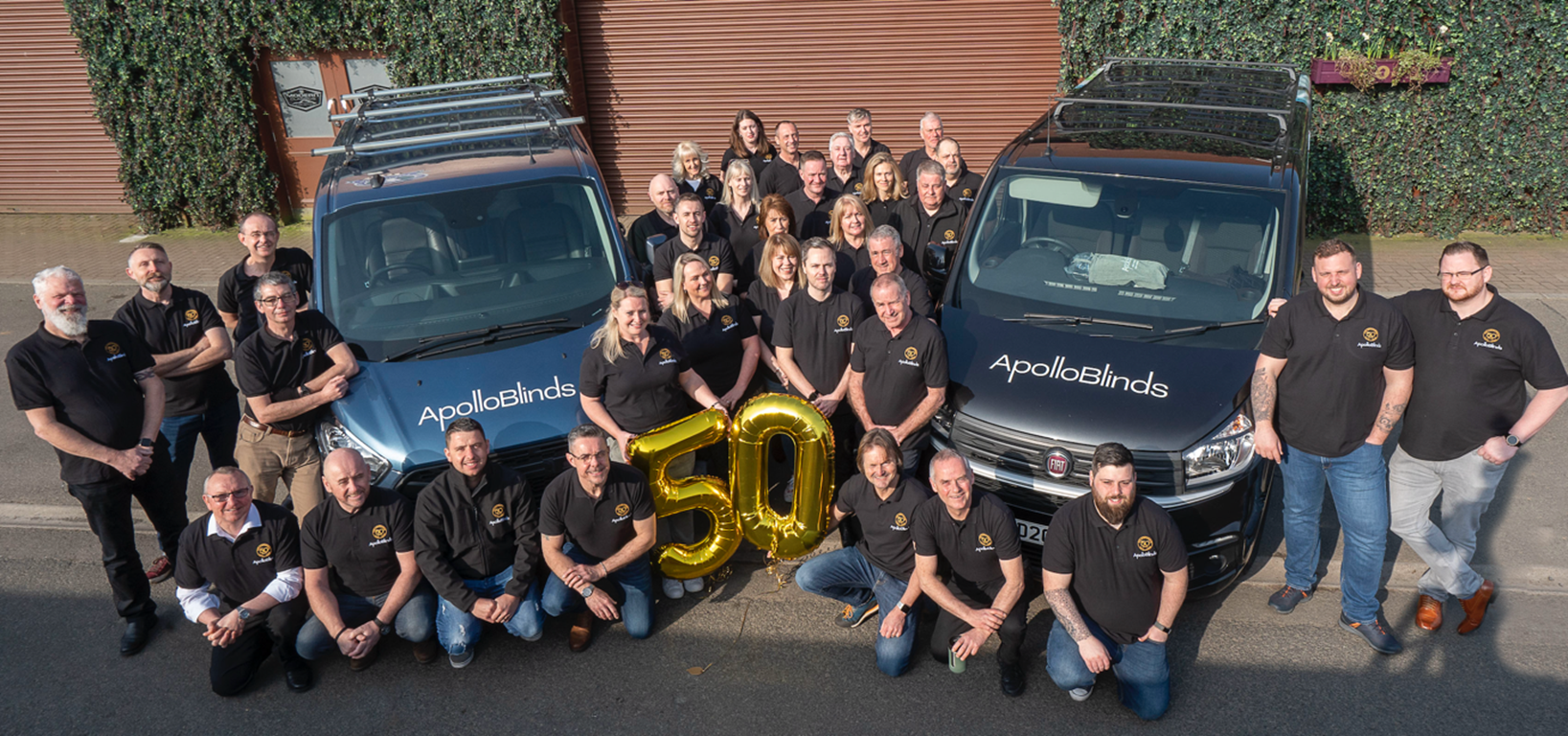 An innovative, market-leading company
Founded in 1972, Apollo Blinds is part of the Hunter Douglas Group – the UK's largest and oldest manufacturer of window blinds.
We have built up an impressive reputation over the decades, leading the UK market. While other sectors and businesses are struggling right now, we have enjoyed three successive years of record growth and consistently high demand.
With our rich heritage, we create blinds, shutters, curtains and awnings that inspire and delight homeowners. Our collections are extensive, giving unparalleled choice in everything from traditional favourites to the latest trends. Plus, our franchisees deliver fantastic customer service, generating a plethora of positive reviews.
We are also renowned for our innovations, such as energy-saving Duette® blinds, smart blinds that can be operated via home automation systems, screw-free Intu® blinds… we never stop improving our products, and the same applies to our proven franchise model.
An Apollo Blinds franchise: a unique window of opportunity
The Apollo Blinds franchise model gives motivated people the opportunity to create businesses without many of the difficulties of starting from scratch – establishing a reputation, positioning the business in a market, developing a brand and so on.
The upfront investment is low, and you can start your business on a mobile basis. This means you won't have the expense of renting premises. Even if you later expand and decide to rent a showroom, you won't need to hold valuable stock or create your own marketing materials, so you can focus your energy on connecting with customers and selling and installing our premium-quality blinds, shutters, curtains and awnings.
And (the part you might be most interested in!) you can expect a healthy return on your investment from day one, thanks to our solid business model.

Happy franchisees, healthy growth
We work hard to ensure our franchisees get the support they need to achieve business growth. Recently, we won Work Buzz's Continuous Improvement Award and received a five-star franchisee satisfaction rating.
Because you're running your own business, you can set appointment times around your existing personal commitments and achieve a better work–life balance – you can finally make those school plays and doctor's appointments.
You'll be part of a 50-strong network of happy, helpful franchisees who are ready and willing to share their Apollo Blinds stories and top tips.
The benefits of this supportive environment can be felt right from the start – we received a 100% franchisee rating in the Work Buzz Survey for initial training and support.
If you know nothing about blinds…
That's OK! And if you know lots, that's OK too! Our franchisees join us from a staggering range of different fields, so we provide each franchisee with a completely customised training plan that matches their DIY skills, product knowledge and business experience.
After the initial training, you will receive ongoing training and support in whatever areas you need – product information, business growth, installation techniques, marketing, etc.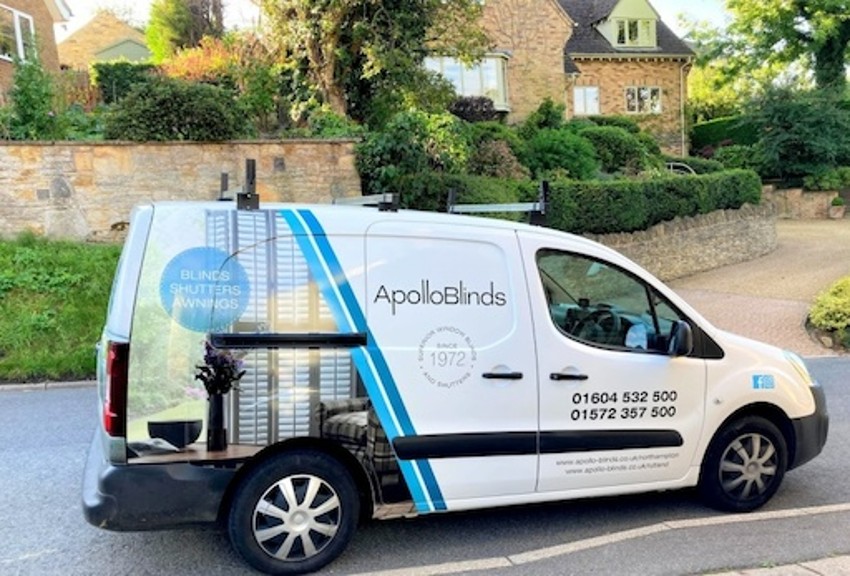 What you'll do
Our franchisees are focused on growing their businesses by offering a professional, knowledgeable and friendly service in their local areas. This starts with the home consultation, where you'll advise on the best products, fabrics and finishes for the customer's specific needs. Once we've manufactured their order, you'll return to the customer's home to install their fabulous new window covering.
Alongside these day-to-day activities, you'll also engage in marketing activity with the support of our expert marketing team and extensive suite of promotional materials. You'll monitor responses to these activities, as well as keep a close eye on your flourishing business's finances.
Start your Apollo Blinds journey
If you're friendly, willing to learn and motivated to run your own window blinds franchise business, we'd love to hear from you!
Get Your Free Information Today!
To contact Apollo Blinds for more information regarding their Franchise and speak to them directly with any questions you have, please complete the form below.