Cafe2U is the world's premier mobile coffee franchise. We offer franchisees the opportunity to take control of their lives!
Cafe2U is the world's premier mobile coffee franchise. We offer franchisees the opportunity to take control of their lives! Read Less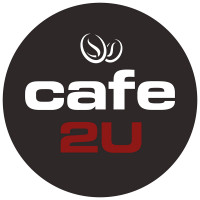 Join the UK's number one mobile coffee franchise

Cafe2U is the UK's leading mobile coffee franchise system, delivering fresh espresso coffee and great food to businesses, events and functions. Cafe2U is a member of the British Franchise Association and has over 85 franchisees in the UK.
Cafe2U… the UK's Leading mobile coffee franchise
With over 250 franchisees worldwide, Cafe2U is the UK's (and the World's) leading mobile coffee franchise system, delivering fresh espresso coffee and great food to businesses, events and functions.In the fast-growing coffee industry, Cafe2U offers opportunities for small business entrepreneurs to own their successful mobile coffee business without the hassles of landlords, rent or staff.With over ten years operating experience and over 85 UK based franchise partners, our expertise is both extensive and proven.
The Cafe2U business model is based on weekday success, with our franchise partners able to increase this regular revenue through event and function work, so you can balance your lifestyle and business goals. Whether your aspirations are to operate a single van or to build a multi-van business, Cafe2U have the proven formula to help you achieve your goals.
Each Cafe2U franchise owner is equipped with a state-of-the-art Mercedes-Benz Vito van fully compliant with all Food Safety and Local Government requirements.
Cafe2U's exclusive coffee blend is roasted to a unique recipe that uses only the finest beans. All Cafe2U branded products are made with only top quality ingredients to ensure that the food and beverages served are of the highest standard.

Training and Support
At Cafe2U our training and support is second to none. We make sure you have the tools for success. In March 2009, the Cafe2U Acceleration Package was launched. This four-week training and support program for all new Cafe2U Franchise Partners ensures that your business gets off to a flying start.
The Cafe2U Acceleration Training and Launch Programme provides new Franchise Partners with:
1 week of classroom training, incorporating:
Professional barista training
Safe food handling (HACCP Certification)
Food management systems
Franchise Partner training manuals
Business operations manuals
Business development manual
Launch promotional pack
Business management training
Local area market training
1 week Franchise Partner (in territory) pre-work conducted under supervision of the Franchise Development Manager (FDM) – a personal coach and mentor to help you get up and running
2 weeks in territory launch program with a Franchise Development Manager to fast track the development of the business
2 weeks of minimum £275 per day Franchise Partner Revenue Guarantee.

Best of all, your till will be ringing and your customer base will start to build!
The FDM is always available for help and visits each Franchise Partner quarterly to document success and plan improvements and growth. Franchise Partners are supplied with a local area marketing toolkit and in January/ February Cafe2U holds its Annual Conference where Franchise Partners from around the UK and Ireland gather for a motivating weekend of learning and networking.
Financial Information
Our franchise fee (excluding your vehicle) starts from just £20,950 plus vat; which includes your exclusive territory licence, training, launch and marketing pack.
Your Cafe2U fully converted Mercedes van and all your equipment is £49,950, and can be funded over 3, 4 or 5 years. We can assist you in arranging finance and your personal investment can be as low as £10,000 (all subject to finance approval).
You could even qualify for a Government backed Business Start-Up Scheme which would allow you to borrow up to £25,000 without investing any money of your own. This figure doubles, if the business has two Directors. We are more than happy to discuss this option in more detail with you.
Some of the Benefits of being a Cafe2U Franchise Partner
No % royalty – Fixed weekly fee.
Low initial investment.
No prior experience necessary.
Booming industry – according to the British Coffee Association; in the UK, we now drink approximately 98 million cups of coffee per day.
High profit margins.
High level of daily repeat business.
Industry leading 4 week training, including Acceleration Package and income guarantee.
Ongoing support and training.
What we look for in a Cafe2U Franchise Owner
Like any business, owning and operating a successful Cafe2U franchise requires 100% commitment. With this in mind we encourage you to carefully consider the following important points whilst you conduct your due diligence:
Determine your motivation for wanting to join the Cafe2U team
Assess any lifestyle and income implications of owning and operating your own Cafe2U franchise
Determine if your financial situation supports the establishment of a Cafe2U franchise.
Ensure you have the desire to be the very best in mobile coffee.
Franchise Territories
We have a unique territory-mapping program based on a sample of existing territories. This allows us to provide you with an exclusive Cafe2U territory, which we know will provide a customer base sufficient for the needs of a successful franchise.
Exclusive territories allow you to choose your area and never compete with other Cafe2U Franchise Partners. With Cafe2U, your neighbours are your teammates, not your competition.
Prime territories are available across the UK.