As a well-established music festival and London street food favourite, Chapati Man are bringing their spicy indian wraps to the rest of the UK, Europe and worldwide. Having converted the muddy welly brigade of Glasto and wooed the white collars of the City of London, Chapati Man is ready to take on... Read More
As a well-established music festival and London street food favourite, Chapati Man are bringing their spicy indian wraps to the rest of the UK, Europe and worldwide. Having converted the muddy welly brigade of Glasto and wooed the white collars of the City of London, Chapati Man is ready to take on other major cities in the UK with their franchise branch of the business.

After eleven booming, successful years, Chris and Andrea (the co-founders of Chapati Man) now see a natural transition from a single trailer to a 'herd' of franchised Chapati Man trucks and fixed kiosks. Read Less
Welcome to Chapati Man
We are proud to offer a fantastic franchise opportunity that brings our award winning spicy Indian wraps to the rest of the UK, Europe and worldwide. To find out more about this exciting opportunity and how this could be the start of your very own Chapati Man business.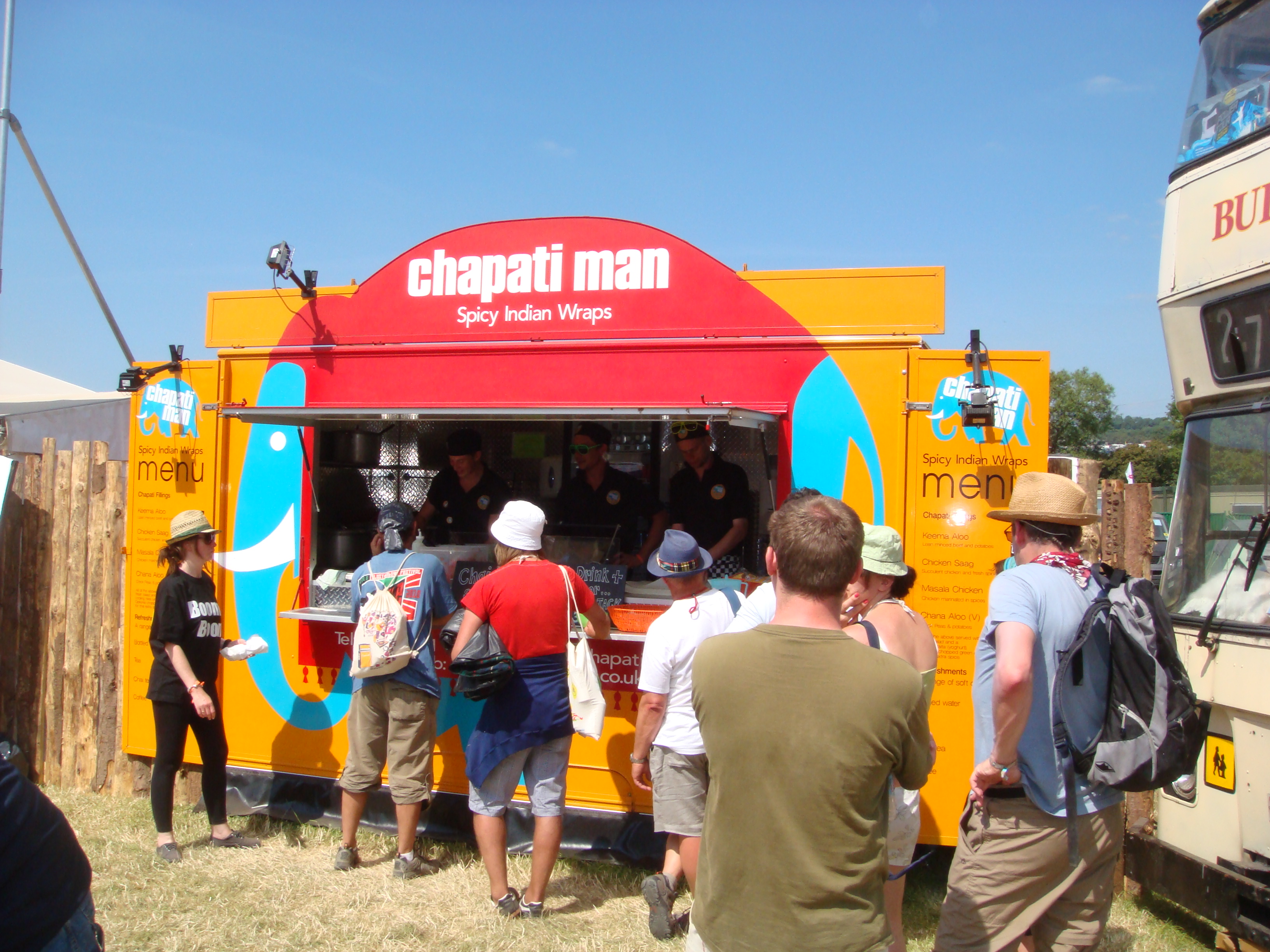 The Chapati Man story
After eleven consistently successful years, we now see a natural transition from a single trailer to a 'herd' of franchised Chapati Man trucks. Having extended our fan base from all the major UK music festivals to the London street food scene and into the chiller shelves of major multiples such as Morrisons and Waitrose, we feel its the right time to bring our freshly prepared 'festival-style' wraps to the rest of the UK (including London), Europe and worldwide.
Chapati Man was voted No.1 food caterer at Glastonbury Festival 2007 by Virtual Festivals.com (achieved in our first year of trading). More recently, we were voted in the top three 'Essential Eats of Glastonbury 2017' (out of 300 on-site traders!). Chapati Man's chicken saag wrap, with fresh mint chutney and a cachumber salad also won the National category at the British Sandwich Designer of the Year Finals 2011. We made our retail debut with a national supply deal with Morrisons (successfully trading within the supermarket for over 2 years), and we followed this up in 2013 by launching our Indian snack range in Waitrose.
Over the past three years, Chapati Man have brought our spicy Indian wraps to London's' premier pitches of Broadgate Circle, Paddington Central, Chiswick Park, White City Place and Finsbury Avenue Square, serving lunch to city workers across London on a weekly basis.
Our vision was always to change the way we eat Indian food in the UK, Europe and worldwide from a sit-down meal to tasty, hot and easy-to-handle fresh food on the go or at your desk and we feel that Chapati Man has achieved this.
Why Chapati Man?
Our Quality wrap range –Our range of wraps are all about quality ingredients and an authentic Indian taste. We have a small but targeted menu of well-tested favourite fillings, which means great taste every time.
Brand exposure – customer footfall at festivals and events over the past 11 years is over 5 million – these people have seen Chapati Man – our brand is out there.
Our reputation has grown considerably over the past 11 years as an outstanding event caterer. Over this time the Chapati Man product and brand has caught the imagination of the consumer and has become increasingly popular with a growing customer base.
Our locations – Our mobile food trailer allows us to operate in different profitable, high-profile locations which means we optimise convenience for the customer, rather than the other way around.
Our great service –We love serving our customers and we can say with some certainty that they love our great food and service because they come back for more on a regular basis.
The Chapati Man brand resonates with a broad spectrum of consumers but especially young adults who tend to be driven by convenience and strong branding – a perfect fit for the food-to-go consumer.
You will get a new, branded and fully equipped Chapati Man food truck, along with all the necessary equipment needed to commence trading.
Chapati Man Franchise Model
The Chapati Man franchise starts with a simple concept – great wraps. Sold hot from our fully-liveried trucks, the fillings are pre-prepared. This means you can concentrate on serving our great wrap range, adding salad and sauces to suit each customer's taste and offering drinks, while making sure they get the best possible Chapati Man experience. We've worked hard to make sure our business is as easy to manage as possible and to be both successful and profitable.
Your First 12 Months as a Chapati Man Franchisee
We know from experience that the first year of any business can be the hardest of all and that is why we offer a comprehensive franchise support package and will assist you every step of the way. The Chapati Man franchise start-up package includes everything you need to make your business a success including the following:
Rights to use the Chapati Man brand name and trademarks
Assistance with producing a business plan and raising finance (if required)
Full induction training for you and your staff covering all areas of the Chapati Man business
Advice regarding your franchise territory
Guidance through your Chapati Man truck purchase
On-site opening support
Marketing and promotional launch support
Branded marketing materials
Web presence on the Chapati Man company website
Copy of our comprehensive franchise operations manual
A five-year franchise agreement with a right to renew at the end of the term
As you can see, we've worked hard to make your transition to a Chapati Man franchisee as smooth as possible. All you need to worry about is providing a great service to your customers.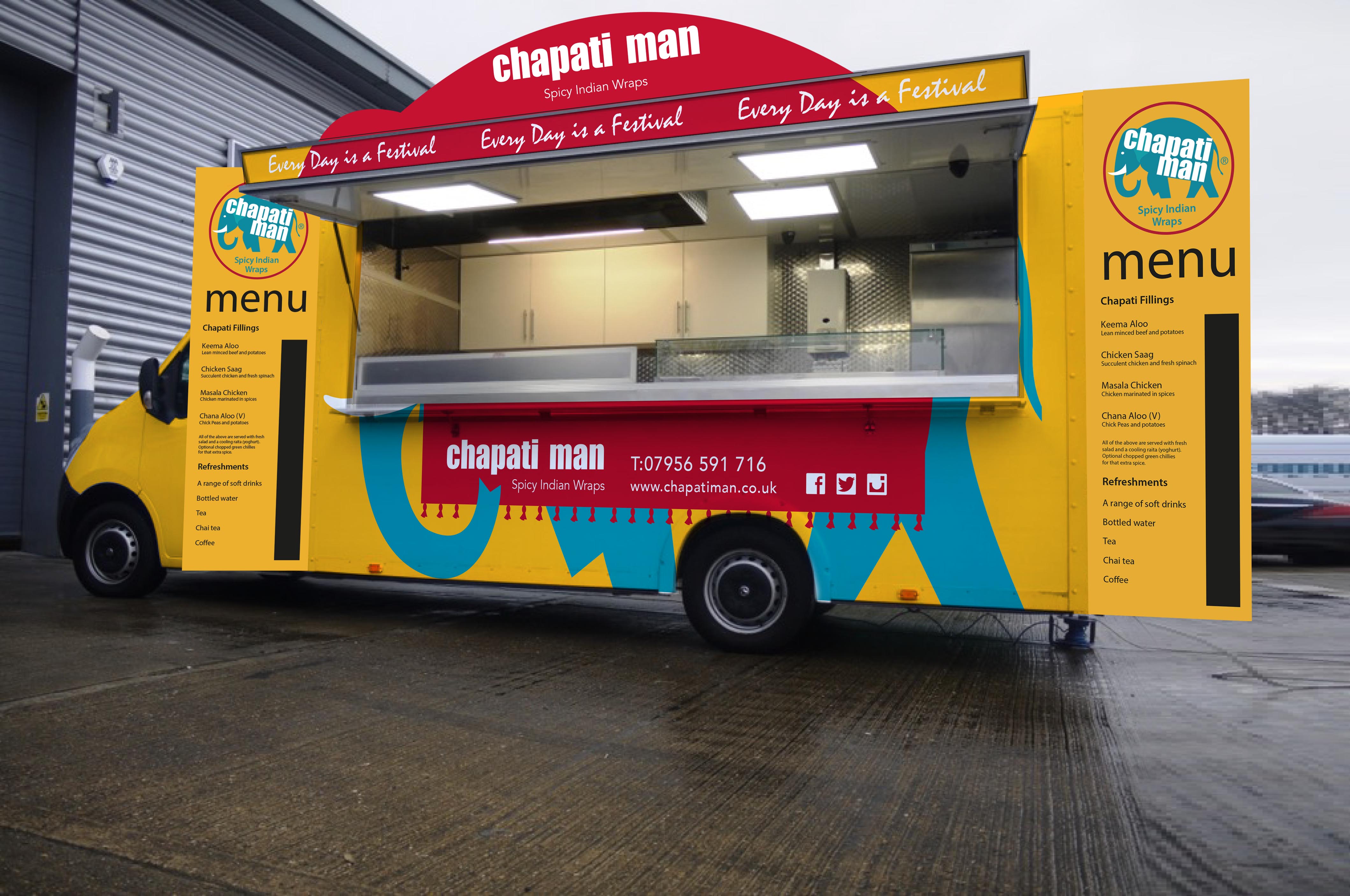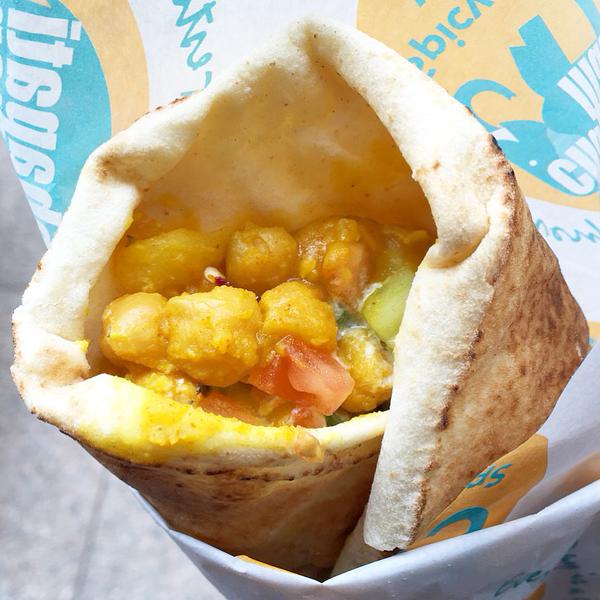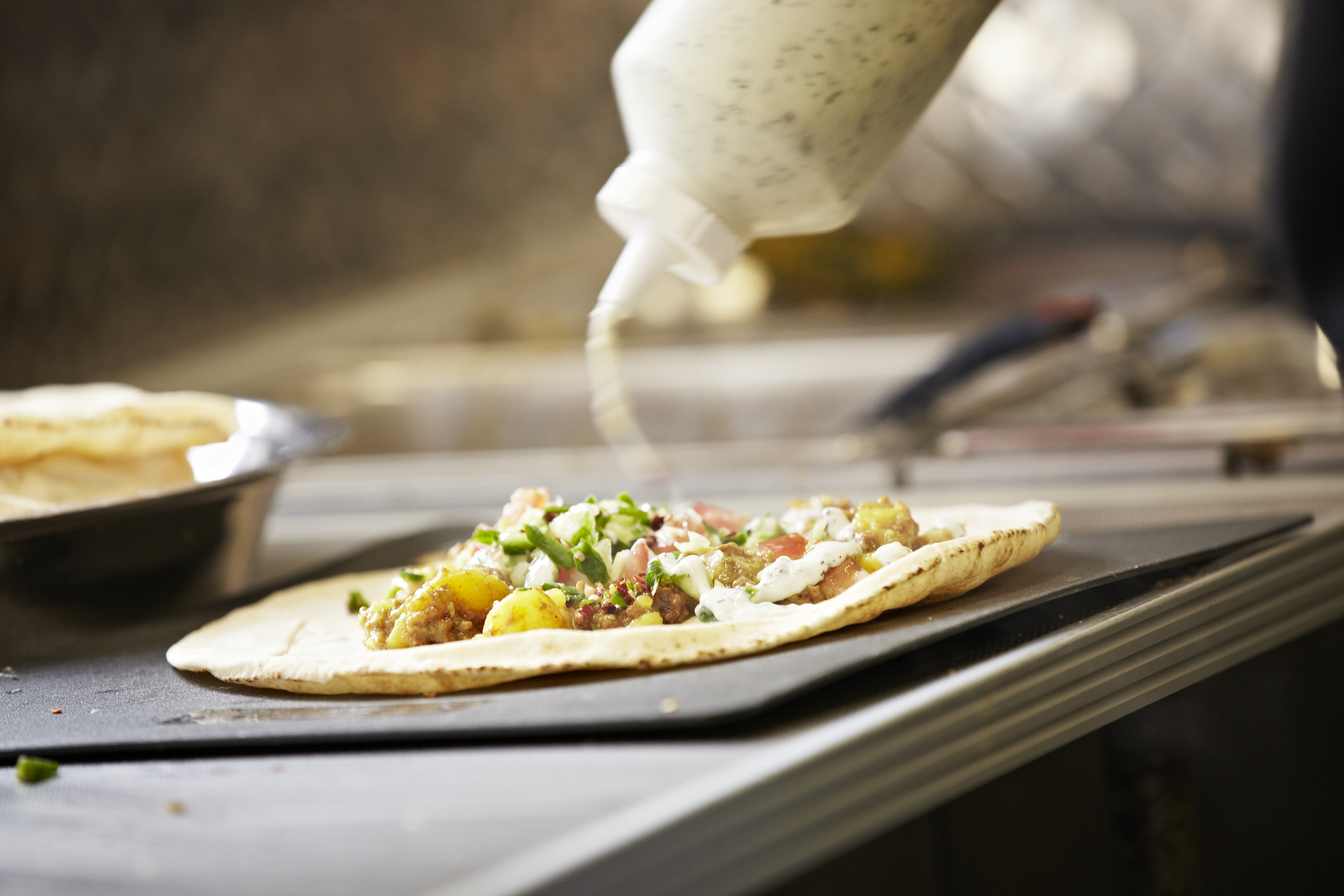 Is Chapati Man the Franchise for You?
To achieve our ambitious goal of national coverage, we need the right people to run our franchises. People who will offer high-quality customer service, with high personal standards and a commitment to maintaining these standards. Plus you need to be business minded, friendly, sociable and fun!
Running a Chapati Man truck is hard work. You will be responsible for the day-to-day running of the business, dealing with suppliers, staff and customers; looking after local marketing and promotional activity and solving all the minor problems and issues you will encounter daily.
You'll be accountant and administrator too, but don't worry because we will give you all the training you need to be successful. It may be hard work and long hours, but the financial rewards, happy customers and growth in value of your capital asset will make it all worthwhile.
Recruitment Process
We use a very structured recruitment process for our potential franchisees so that you can be sure that you have all the information you need to decide if this is the right business for you. We will only offer you the chance to become one of our franchisees if we think you have what it takes – so please fill in the attached questionnaire and we can start that process right away.
The entire process usually takes anything upwards of 16 weeks, subject to agreeing on a franchise territory and getting finance in place. These two aspects are crucial to success, so it is good to take your time to get the details right.
We look forward to hearing from you soon.
Chris & Andrea Rai
Founders of Chapati Man