Established in 2006 by two senior Directors of a FTSE 100 Global Recruitment Consultancy, Clark James is a recognised and specialist provider of Recruitment Consultancy Services to a number of market places within the UK and Europe and have a proven industry leading franchise model that uses our... Read More
Established in 2006 by two senior Directors of a FTSE 100 Global Recruitment Consultancy, Clark James is a recognised and specialist provider of Recruitment Consultancy Services to a number of market places within the UK and Europe and have a proven industry leading franchise model that uses our existing brand and infrastructure enabling recruiters to build an established business within our existing markets or a discipline of their choice. Read Less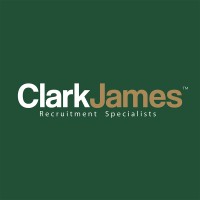 The Business
At Clark James our approach is based on an in depth knowledge of the markets in which we operate and a confidential and conceptual process based on an understanding of candidate and client requirements.
With offices and industry professionals across the UK, Clark James has developed forward thinking ideas, built strategy, grown in depth knowledge, and shared experience across the markets we serve and the territories we cover to ensure candidates and clients receive a professional service at all times.
Current Market sectors include:
Financial Services
Executive Search
Sales/Marketing
Construction / Cleaning
Engineering
Insurance
Human Resources
Education
Healthcare
FMCG
Legal
Commercial
Accountancy & Finance
IT
Why recruitment?
Growth outperformed the economy
For over 15 years in succession the Recruitment industry's growth has outperformed the economy.
Value exceeds £26 billion
The current estimated value of the Recruitment industry exceeds 26 Billion Pounds.
Long term growth
Forecast for continuing long term growth.
Huge opportunity
Only 17% of all UK job vacancies are secured via recruitment consultants leaving a huge opportunity for recruiters.
Professional services business
The franchise opportunity
You will be joining a fast growing group of like-minded professionals that offers a fantastic amount of potential & flexibility to build and develop a business to the level you are looking to achieve.
Clark James is interested in working with forward thinking and self-motivated professionals who have the desire to run their own business.
The Clark James proven and sustainable business model enables you to maximize your growth and earnings potential, whilst being fully supported by our dedicated franchise team and most importantly our established network of franchise owners.
Clark James fully understands that running your own business requires dedication, focus, hard work and drive.
Coupled with the support, direction and tools Clark James provides you with, this could be the start of a new and very successful chapter in your career, enabling you to become the most recognised and professional recruiter in your geographical area.
A Clark James Franchise offers you:
Brand Awareness
Proven System of operation
Structured and dedicated support Initial and ongoing training
Knowledge and experience of industry leading professionals Greater flexibility in your working life
What's included
A dedicated level of ongoing support
Agreed Territory and Market Sector in either home or office based surroundings
The rights to trade utilising the Clark James Brand
Start up and on going best practice training
Initial marketing & email campaign to kick start your business
Back office support including centralized Billing, Payroll, Credit Control and HR support Industry recognized and leading CRM database technology powered by Bond Adapt
Factoring services to facilitate contractor and temporary business
Website presence with associated email packages
Group offers for additional job boards exposure
National Account vacancy access
Lead generation services from Head Office support staff
Access to REC membership support services
The potential
The Clark James Franchise fee is £10,000 + VAT with an ongoing monthly management service charge.
Whats the potential of your Clark James franchise?
The final analysis is up to you, which is no different to anything else in business.
With the support and direction offered by an established brand and based upon results within the group we think you should achieve as follows:
| | | | |
| --- | --- | --- | --- |
| Business year | Year 1 | Year 2 | Year 3 |
| Gross turnover | £80k + | £120-150k | £170-200k |
Next Steps
For a confidential and more detailed discussion about a Clark James franchise or to arrange a meeting, please complete your details below and we will be in touch