Multi-award winning leadership education for ordinary people looking to live extraordinary lives.
Multi-award winning leadership education for ordinary people looking to live extraordinary lives. Read Less
Home Business for the Prosperity Minded
"Let us show you how we've taught others just like you to earn an executive level income from home".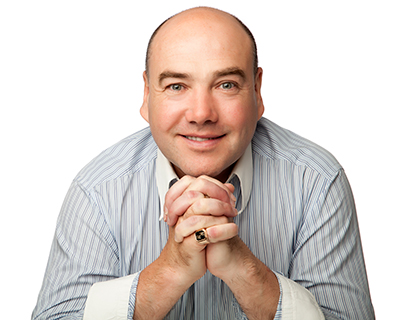 Looking for a better work/life balance?
Then build your own business. Start part time or full time.
Discover the business model that experts are calling "a refreshing alternative" to franchising.
Personal Development Industry Trends
by John LaRosa, on January 17, 2018
Shifting demographics.
Traditionally, the Baby Boomers have been the main consumers of self-improvement. They still are an important group, but the tide is shifting. Millennials now are the largest population group and represent the future for this market, but there are few experts now catering to them.
The Internet is playing a larger role.
More content (such as MP3 downloads, e-books, webinars, online courses, "academies," "universities," and masterminds, etc.) is being delivered online, and self-help apps are starting to take off.
Personal coaching is growing strongly.
This is the 2nd fastest-growing industry worldwide. The latest ICF and PriceWaterhouseCoopers' global coaching study found that the U.S. coaching market was worth $955 million in 2015. Marketdata expects this to rise to $1.02 billion in 2016. The "average" U.S. coach makes $62,000/year. Nearly all motivational speakers offer coaching services now. However, the field is loosely regulated and incompetence is a common complaint. Just about anyone can call themselves a life coach.
Convenience and cost are key.
It's harder to get consumers to take a flight to a seminar or retreat, get three days off from work, and pay the registration fee and hotel stay. This costs thousands. Consumers today want 24/7 access to personal development programs, at home, with no travel. Especially Millennials, who generally have limited budgets. That's why the internet has become the preferred distribution method. It's also good for gurus, who can reach more people more cost-effectively and more profitably.
The Opportunity
Our sales directors work for themselves under an authorised representative model and earn very well for themselves while enjoying a tremendous self regulated lifestyle and building equity in a business that they may one day decide to sell.
- Uncapped commissions
- Full training & support for qualified candidates
- Ability to earn immediate income
- Full or part-time available
- NO cold calling or approaching friends & family
- NOT MLM
The Person
Our existing sales directors have come from diverse backgrounds: from sales and marketing, to law, accounting, general management, customer service, business owners, to stay at home mums and dads looking to return to the work force.
They all have one thing in common and that is to build a stronger financial wall around themselves and their family's that is sustainable throughout even the most hostile of economic climates.
You Will Be Someone Who:
Has a professional manner & positive outlook
Possesses the ability to work autonomously and is self-motivated
Is highly motivated to create success for yourself
Is a 'big thinker' and sees yourself as being capable of making an executive-level income
Wants to enjoy the wide-ranging benefits of running your own business on a self-employed basis
The Rewards
Our business model is based around a simple 3 step system, which you can work on a part time basis. You have the potential to earn an executive level income without the stress of corporate politics. Our global organisation continues to grow year on year, with 2019/20 set for greater expansion.
As long as you have an internet connect or hotspot, the simplicity of this business allows you to work from anywhere with your laptop and phone to earn extraordinary money, enjoy an interesting and professional occupation, all the while introducing the work/life balance you've always wanted.
Join an enthusiastic, growing team who offer collegial support. Ongoing professional development opportunities for successful applicants.
The Product
This is an educational program that allows you to gain a greater understanding of how each individual creates their life.
Using this course will assist anyone in uncovering hidden limiting beliefs, the source of destructive habits, ingrained counterproductive cultural standards, lack of individual motivating purpose and the inhibiting daily negative influences of others.
This course and community have been created after 12 years of research and development and working with over 50,000 students around the world to achieve life long results.
The program is a computer-based 12 month learning system that contains audios, videos and guidebooks featuring the owner (whose own business was valued at US$170million by time he was 34) along with world champions, Olympic gold medalists, and others people who have overcome big obstacles to create the success they desire in their lives.
You will also be connected to an unparalleled community of positive, upbeat and supportive people. We all meet on a weekly live conference call, which you can plug into live or listen to by a provided recording.
This is a yearlong course. However, the company continues to develop new content that covers different aspects of life and creating success. Most of this content is made available free of charge for life and you will have lifetime free access to the community. This is all covered.
Awards
It has been awarded the Learning! 100 award (Amex, Cisco, Google and IBM are previous recipients) and was ranked in the top 3 in the world by HR.coms in their Leadership 500 Excellence Awards while the video production is and content is to such a high standard it has been recognised by the Telly and Remi awards.
A lesson in leverage.
I haven't seen a better graphic to explain an individual's earning capability than this one from Robert Kiyosaki's seminal work "Rich Dad Poor Dad". The left hand side of the quadrant depicts the majority of people in life and how they use their time.
Very few will truly succeed while living in either of the two left side quadrants. The right hand side represents not only a bigger potential to earn but requires a shift in mindset.
One of the reasons I believe in this business is because it takes people from the left to right both financially and mindset. We do this through our compensation plan and training. So where are you spending most of your time; the life you have or the life you want?