Just Shutters are the UK's largest independent retailer shutter specialist, and we're growing as is demand for quality shutters. If you've ever wanted to be your own boss, improve your life/work balance or control your own destiny speak to us, we offer a unique opportunity to propel you into a new... Read More
Just Shutters are the UK's largest independent retailer shutter specialist, and we're growing as is demand for quality shutters. If you've ever wanted to be your own boss, improve your life/work balance or control your own destiny speak to us, we offer a unique opportunity to propel you into a new and more satisfying career. Read Less
Just Shutters, not just another franchise
Just Shutters are the UK's largest independent retailer shutter specialist, and we're growing as is the demand for quality shutters.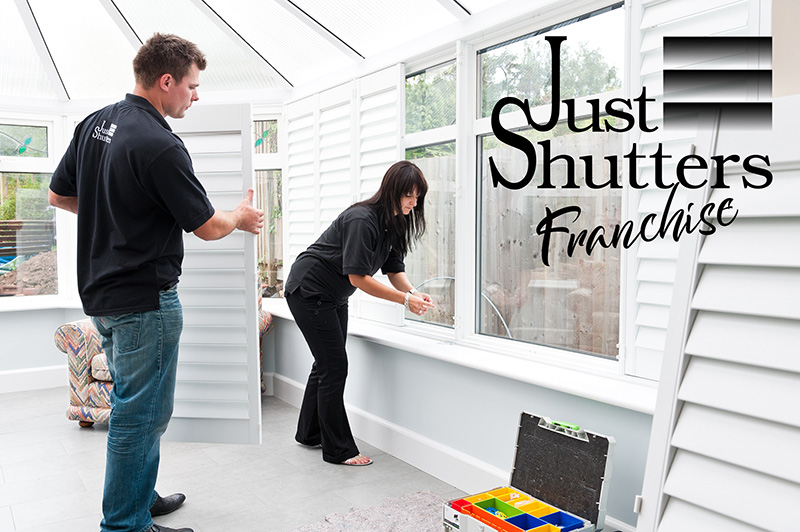 This is an ideal opportunity to consider your future. Are you unfulfilled working for someone else? Have you always wanted to be your own boss? Are you looking for a better life/work balance? Looking to branch out into a new industry? Want to spend more time with the family? Do you want to take control of your life?
If you answered 'yes' to any of the above, then this is the chance you've been waiting for and propel you into a new and more satisfying career.
A Just Shutters Franchise offers you financial security and a better quality of life. We specialise in beautiful plantation shutters. Since being founded in 2006, we've successfully navigated the harshest economic climates and continued to grow year on year. Our proven model has grown the business so that we now have successful franchises covering 175 towns and cities across the UK.
No experience is required as full training is given, much more important to us is a 'can-do' attitude and a willingness to learn. Very few of our franchisees had run their own business before; however, they've capitalised on the Just Shutters opportunity. There is a solid first-year profit potential which by year three, our franchisees make £75,000 – £90,000 profit per annum, while also working close to home and often working with their families.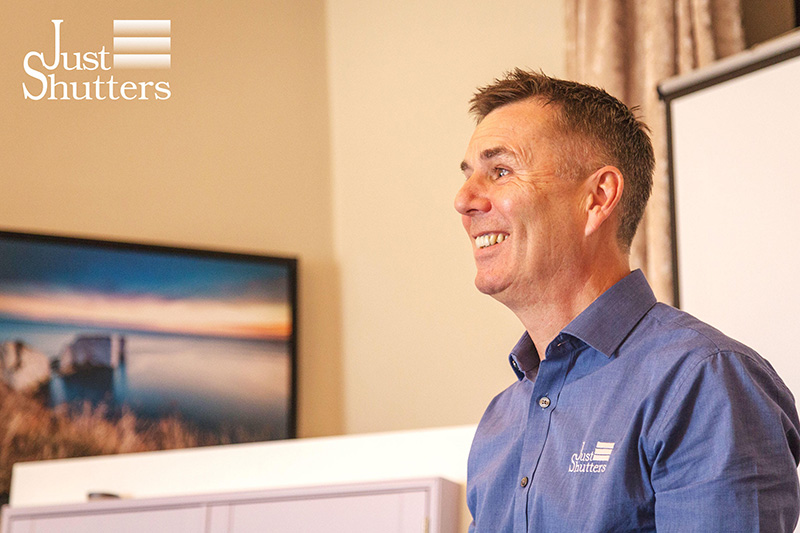 The perfect product
Shutters are a growing marketplace for both domestic homes and commercial premises. We have an incredibly high volume of repeat business, and customer recommended business, over 60%. We put family values and customer service at the heart of everything we do, and we're proud to have built up an unrivalled brand affection as reflected in our 5-star Checkatrade reviews. We pride ourselves not only on the quality of our products but on our expertise – every shutter is made-to-measure, designed to enhance the customers' home and expertly fitted.
Recession-proof - Home improvement businesses typically boom during economic downturns.
There to support you every step of the way!
'Can-do' individuals will hugely benefit from the first-class head office support we offer – helping you achieve phenomenal growth and make sales from day one. Get all the benefits of working for yourself while being given the best possible marketing, training and support, allowing you to maximise the opportunities and grow your new business quickly.
Invest in yourself
Our franchise opportunities start at £27,000 + VAT which provides you with an exclusive territory, trading samples and sales pack, a bespoke marketing launch package worth £9,000, an industry-leading training program with on-going business support and expert in-house marketing support and guidance throughout.
The Just Shutters franchise model is cash positive with the return coming in very quickly once the initial investment is made. We will also help you consider other provisions over and above our franchise fee, including your living costs, while in the initial start-up phase. We can also put you in touch with a third party to assist with financing if required.
You'll see faster returns with a franchise, and it's much safer than going into business alone.
Get in touch
There are so many reasons to franchise with Just Shutters. We're as committed as you to the success of your business with our exceptional training and support, our dedicated franchise staff, our marketing launch and support, second-to-none website offering, our admin, systems, telephone operations, lead generation, appointment setting, sales pack, branded vehicles and so much more. There has never been a better time to franchise with us!