Insulation Techniques & Services is looking to build a franchise network of like-minded, enthusiastic individuals who want success and to contribute to a better world!
Insulation Techniques & Services is looking to build a franchise network of like-minded, enthusiastic individuals who want success and to contribute to a better world! Read Less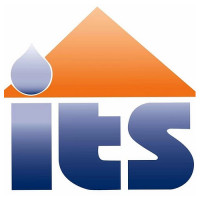 Insulation Techniques & Services (ITS) has been installing a complete range of specialist insulation products to the new build and retrofit housing and construction sector in the West Midlands for many years.
The current environmental landscape and ever-increasing energy costs have created a platform to expand the ITS brand with a nationwide rollout of our knowledge-based skills and services.
The concerns about carbon emissions and home energy efficiency have been discussed by all political parties in the UK for some time now but now there is a genuine appreciation that we as a country must put more time and money into insulating all homes and buildings to a higher standard to reduce carbon emissions. These emissions are generated by fossil fuel consumption – gas, electricity, and oil – hence the ambition to change our dependence on them.
It is still a sad fact that the UK is one of the worst countries when it comes to home energy efficiency:
"Chris Stark, head of the UK's Climate Change Committee, told B.B.C. in February 2022 that insulation, together with renewable power, is the way out of the current energy crisis. Two-thirds of homes, or 19 million, need better insulation, according to government data."
ITS has embraced this need for change. We've invested heavily in personnel and skills to enable the delivery of all products used to help achieve this ambition. Whether within the fabric of the building – such as Loft, Cavity, or Internal Wall Insulation – or using the latest accredited techniques in applying solid wall insulation to insulate older buildings externally, ITS are the trusted choice.
ITS franchisees are knowledge-based experts in the insulation sector field
External Wall and Internal Wall Insulation: This is vital to ensure older properties with solid walls can be insulated up to acceptable standards
Cavity Wall Insulation: Ensures compliance with British Board Agreement (B.B.A.) to the highest standards
Timber Frame Insulation: This is an extremely popular form of insulation under current housing building techniques
Underfloor and Room in a Roof (R.I.R.) Insulation techniques: These are used in many new build and Retrofit insulation techniques
Advice on meeting compliance standards for "U Values" when attempting to attain an improved overall rating on a property. (S.A.P. rating)
Understanding the requirements to ensure a loft space is ventilated to the correct standard to ensure no dampness occurs in future years
Accreditation to P.A.S. 2030:2019 standards to enable you to operate within the current Government guidelines and carry out works under Government funded schemes.
The ITS franchise benefits
A long-term business opportunity where legislation will continue to drive funding into the sector via the UK Government and local/district councils as well as building regulation requirements. The dual drivers of legislation to meet our Net Zero obligations by 2050 and the ever-increasing energy costs will accelerate commercial business opportunities and a sustainable future
The franchise can be owner-operated by the individual who invests, or it can be a management franchise where the investment is made, and staff are recruited to enable ongoing works. Initial training of the franchisee and the immediate team will be comprehensive, and all aspects needed to run your own business. Our partners will also provide ongoing support to develop your staff skills to the highest standards with ongoing workshops and field support
The franchise is in a buoyant sector. We provide skills and services to new builds – domestic or commercial properties – or retrofit to existing properties, of which still some 19 million homes require insulation
You will begin your journey within a few weeks, with revenue opportunities shortly after. ITS support will enable you to undertake any opportunity in the insulation field from day one. Head Office will supplement your staff and knowledge skills until you have recruited or completed the appropriate training/qualifications
You will be given full support in terms of knowledge and training in the field. A comprehensive support package to enable a complete understanding of quotations and tender documents and where to price products and services to win business. Full marketing support and advice with your web and e-commerce activity to develop your client base. There will also be support in finance and accounting to understand sage account, V.A.T. requirements and insurance guarantees where required as well as physical support on the ground until you are ready to operate as a fully independent business.
Franchisee requirements
No previous knowledge of construction or building is needed
Commitment is essential – not desirable – to ensure success for both parties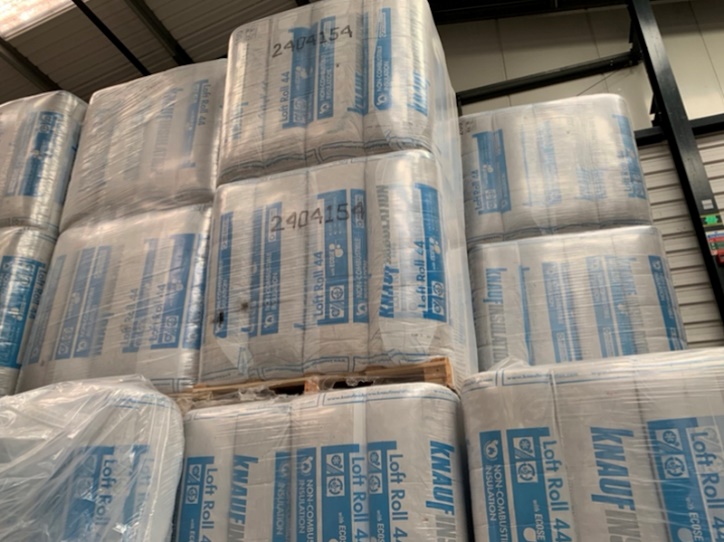 You will be required to spend up to 2-3 months training during the first six months, some of which will be in the Midlands. You will also be required to visit live building sites during training
You or your staff will need to meet specific standards within a year for accreditations
ITS will provide and supervise all training, but you must be available on specific weeks when manufacturers hold training courses
The ability to drive is essential to ensure the franchise is run successfully as site visits and client visits would be frequent
Ongoing changes to Government legislation will occur, as will changes to the Energy Companies Obligations (E.C.O.), so the franchisee must continue to digest such information when highlighted by ITS
The franchisee will be required to sign legally binding agreements with the franchisor. These terms must be accepted and followed to ensure ongoing support from Head Office and compliance