Rapidly growing premier bar hire & event service with substantial repeat and referral business. Profit levels beyond £100,000 achievable.
Rapidly growing premier bar hire & event service with substantial repeat and referral business. Profit levels beyond £100,000 achievable. Read Less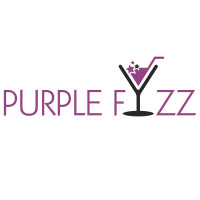 Who are Purple Fizz
Purple Fizz Mobile Bar Hire has been operating successfully for 9 years. It is a full service, all year round, mobile bar, cocktail and experience events company that provides a premier level service at a price much lower than traditional events locations such as hotels and bars. A personal and close customer experience ensures customers continue to return and the client list is growing exponentially. Due to our unique service we currently have close to a 1 in 2 enquiry to booking ratio.
Purple Fizz is a genuine success story now offering its unique business model and deep understanding of how to deliver results to select franchisees across the UK.
Market Leader
From the outside, it is just a bar hire company, but that is what makes it so attractive as a franchise. Some of the best ideas are the simplest.
It's the leader in the market because Purple Fizz
Run multiple events, in different locations at the same time
Takes control of everything while maintaining customers freedom of choice
Outstanding marketing and promotion
Bespoke management and customer service system
Has services that even include a no-cost option
Why are we franchising?
With the advantage of personal experience and industry understanding, we have optimised our business systems, processes, brand, marketing initiatives and products to be able to maximise our opportunities in the rapidly growing sector
Mobile bar hire was once the exclusive realm of the "well-heeled" A quirky and exclusive addition to a wedding or celebration in the garden. The Purple Fizz business model has made this attainable to a much wider audience, while the pandemic has brought a huge increase in celebrations and social gatherings becoming more personal away from hotels and high street bars and clubs.
Grow Together
Together, we can serve more customers, increase awareness of our brand and take full advantage of the marketing leverage that this offers. We can all grow from this relationship and share in the benefits.
Franchising is a great way to join a successful organisation like Purple Fizz while still enjoying the freedom of owning your own business. We are confident that this is an opportunity you won't want to ignore.
How does the franchise work?
We support those who want to own their own business. Our model gives you all the support you need to create your own successful early years setting.
As a franchisee, we will support your marketing to gain enquiries from the right customer demographics and then ensure you achieve those bookings. After which you will arrange everything that the customer needs, providing a solution to their every question.
Your team will arrive 90 minutes before the start of the event, set everything up and then after the event, quickly pack away and even take the rubbish with you. Leaving the customer in no doubt they made the right choice.
We believe there is a better way to support new franchisees:
We will work with you to create your business
We will provide you with the independence and freedom to make decisions about your business
We will provide you with support whenever you need it
We will provide you with the ongoing training
We expect to take you to self-sufficiency within 12 months
Demographic assessment of the local area
Competitor assessment
Our comprehensive list of suppliers required will set you on your way to arranging everything you could possibly need to run your business.

System and Process Support
We'll provide you with a website that's search engine optimised to help you get noticed on Google, social media accounts set-up and blogs to get you started with content. Our marketing consultants will dedicate time each month to your social media accounts and provide content and a schedule for you to follow. We will even help with Facebook advertising to help you target your ideal customer base and get you seen where you need to be seen.
Our marketing getting started pack contains everything you need to get your name out there.
Our bespoke system will help you with managing bookings, managing customers and payments and taking enquiries. You will also have immediate access to a library of materials including.
Policies, Risk assessments, Manuals, licencing, equipment and stock ordering.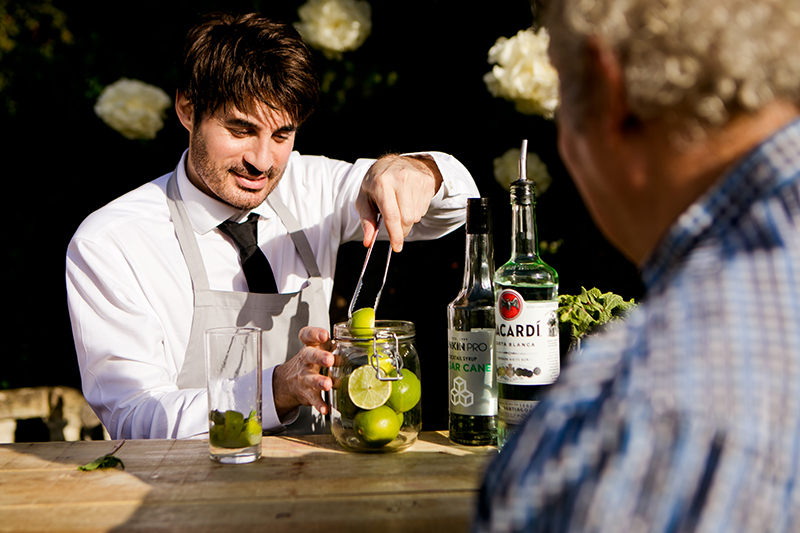 Who are we looking for?
Applications to become a Franchisee are welcomed from people with a variety of business backgrounds.
There is n doubt you have a head start in this business if you have hospitality, catering or events management experience.
Above all, we value a proactive team attitude and a willingness to learn our business and develop the skills necessary to succeed. Full training and ongoing support are provided, ensuring that Franchisees run their business operation in a smooth and effective manner. Your success is our success as we have a vested interest in your achievement.
Future Growth
Just like we did, we welcome and encourage further expansion. Purple Fizz has created short, medium and long-term targets defined to plan and successfully manage the expansion of your franchise business.
Initial Set-Up
With your hard work there is a real opportunity to develop a significant positive and profitable business, using a tried and tested model with bespoke systems and process.
Your will receive intensive training and support and will include
5 days intensive bar and mixology training in London
Working at and managing live events
Recruitment of mixologists and bar staff
On site support during your first events from experienced staff
Full business support include stock ordering and management, invoicing, customer service and marketing
Demand is National – Do not delay!
If you have ever had any interest in opening your own nursery with all the benefits and potential they have. Then please make contact to find out more about this rapidly growing and success story.