RISE has been created to support personal trainer and fitness enthusiasts in making the most of their talents. RISE has been created by the team behind huge brands like Anytime Fitness, LA Fitness and 370 Health & Fitness, we 'get' the fitness franchise business and want to support early... Read More
RISE has been created to support personal trainer and fitness enthusiasts in making the most of their talents. RISE has been created by the team behind huge brands like Anytime Fitness, LA Fitness and 370 Health & Fitness, we 'get' the fitness franchise business and want to support early adopters into this franchise. Read Less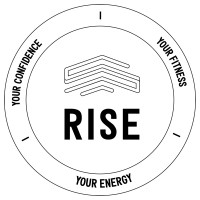 About RISE Fitness Franchise
RISE is a brand-new franchise created to fill an emerging gap. Outdoor workouts have become popular as pandemic lockdowns and gym closures have made people explore their communities for engaging alternatives.
RISE incorporates group personal training in outdoor exercise sessions with continuous online coaching and support. Members set personalised goals, join challenges, and receive nutritional advice. RISE has heart rate technology at the core, allowing members to work to the correct intensity during training. Our app means our coaches stay connected, build a community and coach members on the days they are not seeing them face-to-face.
What's the main USP of your franchise?
For franchisees, it is a low-cost way to get into business working directly with a team which have launched multiple successful franchise businesses.
For members, it gets results and is the perfect fit for the post lockdown landscape which incorporates more home working and technology.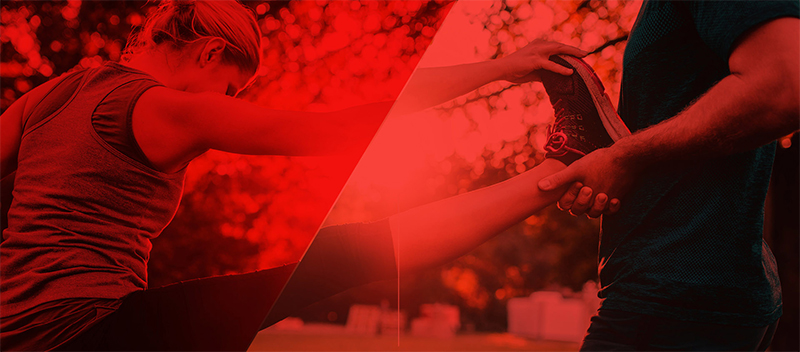 What does the franchise package include?
You get your own exclusive RISE territory and then we support you to set up every part of your business: the RISE app plus launch marketing, web and social media presence, payment and booking software, and sales training on how to get from enquiry to paying member smoothly.
The RISE team is made up of a group of fitness professionals whose careers include tenures at some of the UK's largest operators including Anytime Fitness, LA Fitness and 37°.
How much does it cost?
In response to the current economic landscape, our early adopter franchise fee is low at £5,000. Unlike many fitness franchises RISE does not require you to lease premises or invest high upfront costs. Our focus is on getting franchisees into business fast and getting them to profit.
How much can I make?

Revenue will be driven by the design of cohorts and the delivery on the sessions but a single franchisee will be making 8K per month. There are options for multiple franchise ownership.
What is my target market?
RISE is an accessible brand that works for all. It is particularly attractive to people who have held gym memberships before but have not achieved the results they wanted. RISE is a wraparound plan that is personal and gets results.
What are the characteristics of the franchisee you're looking to work with?
You get out what you put in. Our franchisees are first and foremost "people-people". They like to interact and they care about the job they are doing. Many of our franchisees are personal trainers who are ready to take their earnings to the next level.

The Key Headlines of Success
Group and 1-2-1 personal training
Membership billing model
Uses latest monitoring technology to support members own fitness and nutrition goals
Provides members with at least 2 group sessions plus ongoing daily monitoring
Online coaching with video
Work out challenge designed for the consumer
Pre-sales launch pack
Why are we franchising?
The directors have been involved within the fitness franchising industry for many years and have worked behind some of the largest brands in the UK. Rise is a combination of everything from their experience and customers demand.
The systems and processes have been deliberately designed from the outset to be franchisee, meaning you aren't just learning from an owner own experience of running the business.
Grow Together
Together, we can serve more customers, increase awareness of our brand and take full advantage of marketing leverage that this offers. We can all grow from this relationship and share in the benefits.
Franchising is a great way to join a successful organisation like RISE while still enjoying the freedom of owning your own business. We are confident that this is an opportunity you won't want to ignore.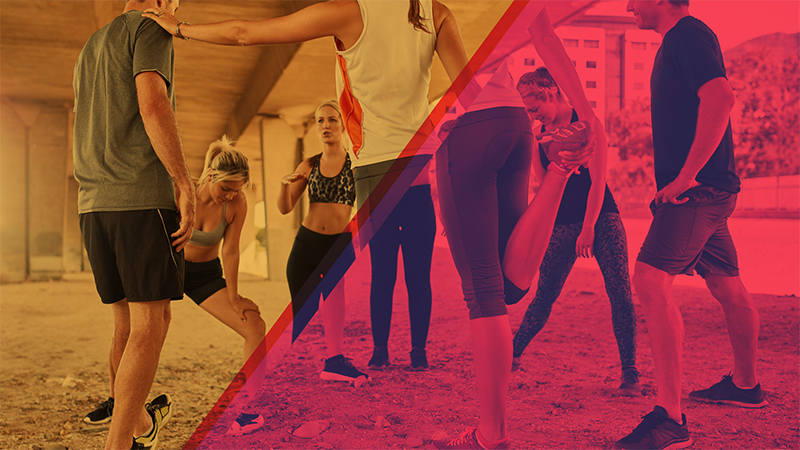 How does the franchise work?
We support those who want to own their own business. Our model gives you all the support you need to create your own successful early years setting.
As a franchisee, we will support your marketing to gain enquiries from the right customer demographics and then ensure you achieve those memberships.
We will help you find the right location
You will get an exclusive territory of at least 10,000 people
We will ensure you have a fantastic launch programme
We will help you get all your stock and systems required ready
We will provide you with support whenever you need it
We will provide you with the ongoing training
We expect to take you to self-sufficiency within 3-6 months
We want you to succeed and grow your RISE franchise to the level YOU want
System and Process Support
Our getting started pack contains everything you need to get your name out there.
Our bespoke system will help you with managing membership and payments and taking enquiries.
You will also have immediate access to a library of materials including
Policies, Risk assessments, Manuals, licencing, equipment and stock ordering
Who are we looking for?
Applications to become a Franchisee are welcomed from people with a variety of business backgrounds. There is no doubt you have a head start in this business if you are from the Leisure or Fitness industry.
We value a proactive team attitude and a willingness to learn our business and develop the skills necessary to succeed. Full training and ongoing support are provided, ensuring that Franchisees run their business operation in a smooth and effective manner. Your success is our success as we have a vested interest in your achievement.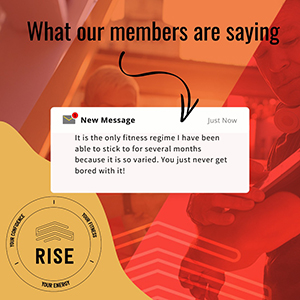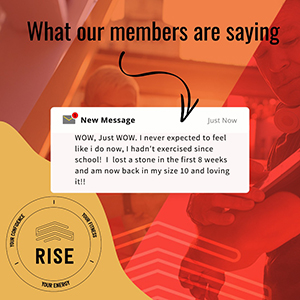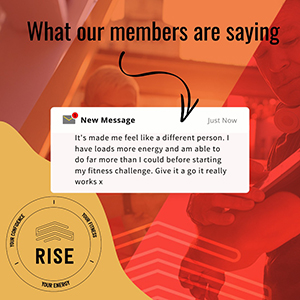 Future Growth
Just like we did, we welcome and encourage further expansion. RISE has created short, medium and long-term targets defined to plan and successfully manage the expansion of your franchise business
Initial Set Up
With your hard work, there is a real opportunity to develop a significant positive and profitable business, using a tried and tested model with bespoke systems and process
You will receive intensive training and support and will include
Location set up
Pre-launch and launch marketing and membership drive
Support recruitment of the right team
Full business support includes membership systems. stock ordering and management, invoicing, customer service and marketing
Financials
Franchise Fee £5,000+VAT
Total Investment including working capital £12,800.
You can expect profits beyond £80,000 in year 2
Next Steps
If you think you would be the perfect fit for a RISE Franchise, then fill in your details below, and we will send you more information, including a free and comprehensive Franchise Prospectus.