RISE has been created to support personal trainer and fitness enthusiasts in making the most of their talents. RISE has been created by the team behind huge brands like Anytime Fitness, LA Fitness and 370 Health & Fitness, we 'get' the fitness franchise business and want to support early... Read More
RISE has been created to support personal trainer and fitness enthusiasts in making the most of their talents. RISE has been created by the team behind huge brands like Anytime Fitness, LA Fitness and 370 Health & Fitness, we 'get' the fitness franchise business and want to support early adopters into this franchise. Read Less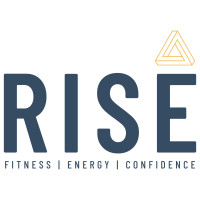 Why RISE now?
RISE delivers group exercise activities right into your community with customised group workouts! RISE is a business which has been designed to work in parks, open green spaces and venues such as the local community hall. RISE has outdoor, indoor and digital provisions, that you will be able to operate through all market conditions.

Why RISE works
RISE connects:
The coaching experience of group PT
Expertly designed workouts
Extra-curricular challenges and
Heart rate tech
RISE is a brand-new franchise not burdened by legacy systems or pre-COVID thinking but created by Team RISE to fill an emerging gap in the fitness sector landscape. This means we do not have a load of locations to boast about or a million followers in Insta but it does mean early franchisees will get the pick of locations, incredible support and the best deal to get into business quickly. We will handhold you through the start-up and, if you love tech, you will love our self-service approach that means you start generating returns quickly.
Speak to us now by filling in the contact form and let's get together and talk about how you will RISE above the rest and create the business you have always wanted.