Be part of The Christmas Decorators, the UK's favourite seasonal decorating company. Chosen by celebrities, national brands and many other iconic clients, including premiership footballers and Harrods. Our successful franchisees provide bespoke decorating services for both commercial and... Read More
Be part of The Christmas Decorators, the UK's favourite seasonal decorating company. Chosen by celebrities, national brands and many other iconic clients, including premiership footballers and Harrods. Our successful franchisees provide bespoke decorating services for both commercial and residential properties. Read Less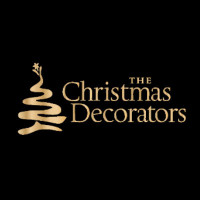 The Christmas Decorators Franchise News, Information & Updates
Read the latest updates, news and information articles related to the The Christmas Decorators Franchise opportunity.
Pia is one of our newest franchisees and has made a very successful start. What did you do before joining the Christmas Decorators? I was working for the City of London Corpora...
Take the example of Louise, The Christmas Decorators Birmingham franchisee Four years ago, Louise had a very demanding and stressful events management job at Birmingham Universi...