We are the UK's fastest-growing and most talked-about franchise company. The Travel Franchise was established in 2010 and we have seen over 700 people just like you, say yes to success and sign up to become a franchisee with us. The Travel Franchise is the franchise arm of the multi-award-winning... Read More
We are the UK's fastest-growing and most talked-about franchise company. The Travel Franchise was established in 2010 and we have seen over 700 people just like you, say yes to success and sign up to become a franchisee with us. The Travel Franchise is the franchise arm of the multi-award-winning travel company Not Just Travel. It was established in 2001 and the franchise side of the business was launched in 2010. We have seen over 700 people sign up to run their own business under the support and brand of Not Just Travel. Our business model has been proven time and time again and the proof is in the pudding. Our aim is to take away the hassle and hardship from our franchisees, ultimately allowing you to get those sales in and earn an unlimited income. Read Less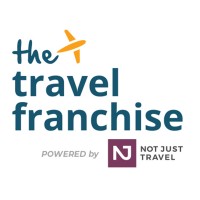 The Travel Franchise
Real business, real people, real results
About Us
We are the UK's fastest growing and most talked about franchise company. The Travel Franchise was established in 2010 and we have seen over 700 people just like you, say yes to success and sign up to become a franchisee with us.
How does it work?
The Travel Franchise is the franchise arm of the multi award-winning travel company Not Just Travel. It was established in 2001 and the franchise side of the business was launched in 2010. We have seen over 700 people sign up to run their own business under the support and brand of Not Just Travel.
Our business model has been proven time and time again and the proof is in the pudding. Our aim is to take away the hassle and hardship from our franchisees, ultimately allowing you to get those sales in and earn an unlimited income.
Franchisees trade under Not Just Travel Ltd, one of the largest members of Hays Travel Group, meaning they have around £3 million a day in buying power and have partnerships with some of the biggest names in the travel industry. This means our Travel Consultants can offer over 12 million holiday options, making them hugely competitive compared to other travel agencies.
Benefits of The Travel Franchise
No previous experience in the travel industry is required, just a passion for travel and a passion for people. In fact, 90% of our franchisees have never worked in travel before, but we provide full training and ongoing support to franchisees of all levels.
With three franchise packages on offer: Pro, Elite and Supreme, prospects can choose the level of investment they would like to make. All franchise packages include an overseas educational trip, and Elite and Supreme packages will have the opportunity to go on other exclusive overseas trips as part of their ongoing training.
You'll have support 7 days a week, your very own mentor, and the best part is, we take care of all the paperwork at Head Office, so you only need to focus on making the bookings.
Every franchisee will be given their own personal marketing website, a live bookable website and have access to custom-made marketing materials, educational videos and exclusive training events.
We'll show you how easy it is to achieve a healthy work-life balance, and a healthy income each month. There are no targets or capped earning potential, so you could see yourself earning up to five-figure monthly commissions, working when you want, wherever you want.
3 packages to suit your investment level: Pro, Elite and Supreme
Full training and ongoing support, including an overseas educational trip
Your own personal marketing website complete with booking system and marketing materials
Unlimited earning potential with no earnings cap – earn up to five figure monthly commissions
Be your own boss – work when you want, where you want!
Find Out More
Would you like to find out more about how you can be your own boss and start an exciting career in travel?
We currently host Discovery Days across the UK each month so you can come along to find out more about life at The Travel Franchise. To keep up to date with our latest events and learn more about becoming a franchisee, please enquire below to request more information.