Supporting people to live well with all types of dementia, sensory impairments and disabilities.
Supporting people to live well with all types of dementia, sensory impairments and disabilities. Read Less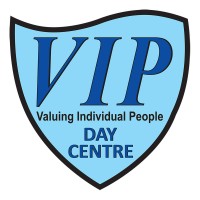 About Us
Our Director Natalie, using entrepreneurial flair, started VIP Day Centre after dementia specialist training.
She also has 14 years previous experience in supporting people living with dementia, sensory impairments and disabilities.
Natalie noticed the lack of support in the area when her Nan was diagnosed with dementia and needed specialist 24 hour care but her Nan had refused to go into residential care or nursing care.
When caring for her Nan 24 hours a day 7 days a week she found there was very little affordable support in the area to enable her to remain at home.
When people try to find a day centre in the area it proves impossible as domiciliary care agencies only tend to provide one to one care.
Natalie decided she needed to create a sustainable day care business model, where people can meet others and create friendships that will help to reduce social isolation within our community, by providing opportunities to extend social networks and form relationships, maintaining interests, activities and social involvement.
Natalie is determined to make sure everyone has access to best quality care. VIP Day Centre has now been open 5 days a week for 5 years and expanded into two locations, which has created 14 full time positions. Many members and staff never want to go home, families say they wouldn't cope without us.
Our Aging Population
As the elderly population continues to grow, so does the demand for elderly care.
The drive to meet the needs of the elderly has led to a lot of successful businesses and franchisees. Adult day care centres are one of such businesses that emerged from the senior services niche. The centres provide compassionate, creative care for individuals.
Research has it that the number of seniors in the society is growing exponentially making the elderly a unique segment of the society that needs to be given great attention to. A trend being noticed of late is that people don't really like to institutionalise their aged parents and relatives anymore, especially if such parents or relatives are still strong and mentally vibrant.
Adult day centres are places where people can take their aged loved ones for a few hours in a day, after which they would take them back home. Companies serving this niche provide health-care related services and non-medical care combined with social interaction and group social activities for senior citizens or individuals with health-related needs.
Earning Potential
What you can earn out of a VIP Day Centre Franchise is, in the final analysis, up to you: how hard you work, and how gifted you are.
But you'll be surprised at how the numbers can stack up.
| | Year 1 | Year 2 | Year 3 |
| --- | --- | --- | --- |
| Income | £108,785 | £169,503 | £217,387 |
| Overheads | £75,757 | £114,055 | £149,166 |
| Profit | £33,028 | £55,448 | £68,221 |
It is important to emphasise that the above figures are projections provided for the purpose of illustration and are not intended to be a statement, representation, warranty or guarantee of individual franchisee earnings. It is essential that (prior to entering into the franchise) you satisfy yourself of the value of the investment you intend to make in terms of both time and money.
What You Need
What do you need to be successful as a VIP Day Centre Franchisee?
There is just no escaping the fact that running your own business can be hard work. However, you are doing it for yourself and the rewards of a VIP Day Centre franchise will be there for you to see from day one.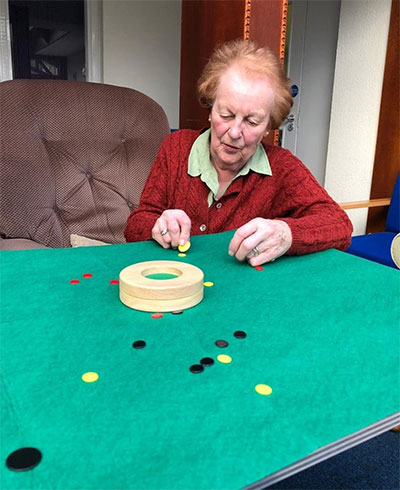 If you possess the following attributes then a VIP Day Centre franchise could be just what you have been looking for:
A willingness to work hard, because there is simply no substitute for hard work.
A willingness to persevere, because there will always be times when things don't go according to plan.
The desire to work for yourself, and take proper control of your own destiny.
The desire to work with others who all share your commitment to the highest standards.
Next Steps
If you would like to start a VIP Day Centre franchise and discuss this amazing opportunity further, please complete the form below.