We are the UK's only Dry Carpet & Upholstery Cleaners in the UK using the power of pure oxygen to clean and sanitise. We have been operating and managing Zero Dry Time franchises for over 5 years now.
David Muirhead the founder of Zero Dry Time developed a simple and effective way of working with the latest machines and products into a duplicatable system, where people across the UK are now starting to reap these rewards for themselves.
Zero Dry Time use environmentally safe products to dry clean carpets and upholstery without using water or harsh chemicals.
This tried and tested system now gives new franchisees the ability to make money quickly, and better still gives you access to a sustainable income by signing domestic and commercial customers up to the carpet club.
We are committed to supporting and helping our franchisees build their businesses, we do not stand still, we are always looking at ways to make our system more efficient and transparent across the group. We are market leaders in carpet and upholstery cleaning.
Click on the video below to watch and listen to David.
Our Systems
We pride ourselves on having the latest machines and cleaning products in the market today, cutting-edge technology that your competitors will not understand.
Our tried and tested systems are made easy for you to follow and build your own dry carpet and upholstery cleaning business.
Your skills will allow you to clean anything, you will never need to turn any jobs away as your training, machines and cleaning products are the best in the market, guaranteed.
You will have the ability to clean:
Carpets
Rugs
Tiles
Wooden Floors
Fabric Upholstery
Leather Upholstery
Soft Furnishings
Your customers will be amazed with the results and the fact that it is dry when you leave.
Is this right for you
Make a business decision by taking on the Zero Dry Time franchise and see how much you can earn. Don't just take our word for it, see the testimonials and case studies to understand how this can work for you.
Our tried and tested business model can make your income soar, in the first year you can see benefits in excess of £50k! We can prove this if you like, just ask?
This flexible business is yours to make! Contact us now to see how we can help you realise your potential earnings.
Things to ask yourself?
Do you want to make a change?
Are you looking for a change?
Wanting to start your own business?
An additional money maker?
If the answer is yes then get in touch and we will show you how to do it.
And also...
Remember you can also add monthly retainers in addition to your income from your Carpet Club customers. Just think income before you even get out of bed!
Territories/Locations
You will receive your own post coded territory with a mixture of residential and commercial customers. The area will be big enough to grow your business by running multi vans and employees when you see fit. We have plenty of opportunities in and around all the major cities in the UK.
Investment
We are looking for individuals that are willing to work with us to develop their business, all you have to do is follow the plan.
An investment of £24,950 + vat is needed as well as a white van.
Your investment into your new business will give you all the equipment, cleaning products, paperwork and training to hit the ground running.
Zero Dry Time are committed to providing full ongoing support, as your success is our success
The Carpet Club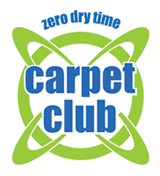 Do you want a way to have money in your bank before you even start work that month?
What a lovely thought when running your own business!
The Carpet Club has been developed by Zero Dry Time to give you a residual income by signing up domestic and commercial customers on maintenance plans, the customer decides the frequency, you work out the cost.
We have developed the process from start to finish, all the paperwork, setting up the standing order, down to the back office database that manages your customers.
Some of our franchisees have a quarter of their income guaranteed before they start work that month. Imagine what your guaranteed income could be in 2 / 3 years?
As a Zero Dry Time Franchisee, this gives you access to these opportunities.
Modern Machines and Cleaning Products
You might be thinking that running your own carpet and upholstery cleaning company is going to be hard work, hard physical work day in day out !! Yes, it is physical but not like our competitors who suck gallons and gallons of water and detergent out of the carpets or upholstery, leaving them wet for hours.
Our state of the art machines and cleaning products make cleaning easy, look at the images below to see our guys in action.