Supply hygiene, cleaning and infection control products to businesses, as well as product info, site visits, training and consultancy.
Supply hygiene, cleaning and infection control products to businesses, as well as product info, site visits, training and consultancy. Read Less

Chemex is simply the world's largest franchised distributor of cleaning, hygiene and infection control products. It supplies essential product lines to customers as diverse as Ocado, Arriva, G4S, London Ambulance Service, top grade London hotels, Michelin star restaurants, private schools and literally thousands of other operations. The opportunity for supplying customers is endless. Chemex franchisees can rightly count themselves amongst the very top suppliers in the industry.
Originally a renowned Midlands chemical company established in the mid 50's our franchise system has operated for 30 years alone. As previous winners of the Franchise of the Year award we pride ourselves on our support and products. With individual franchisees that are in their 6th renewal term you can be confident that coming into business with Chemex means coming into business with the best.
What makes Chemex different?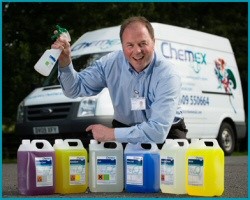 Unique single van opportunity: £300k turnover possible from a single vehicle. Most van based franchises require multiple vans before you can make serious money. However without all the headaches of employing staff or dealing with multiple overheads you can create a great return for your own effort.
As a Chemex consultant: You supply products but with a service difference that customer's love. Passing on advice on legislation, critical technical updates and effective stock control methods through our unique service support programme.
Exclusive Defined Territory: Large areas with a minimum of 8000 businesses who could use your range.
It's Mobile: A mobile showroom allows you to go directly to your customers, who need the lines you supply.
Brand Leader: Highly concentrated products mean highly cost effective products, industry leading products
No Advertising Fees: High net profit possibilities.
Structured Franchise Support: True "In-field" support to help generate income from day one.
Growth Potential: For those who want a more managerial business the option to own multiple vehicles/territories exists.
Risk adverse model: Chemex franchisees are in control of their own customer base and can run £200k businesses with less than 50 customers!
Unrivalled Support: Chemex Franchisees are assigned to a Regional Sales Manager. Unlike many systems this person has one responsibility – to help you find business! Once identified we then teach you how to develop and grow it.
"The level of support provided to the franchisees is far more than I was expecting"
- Mark Round NatWest
The Chemex focus is on protecting customers' reputations - franchisees don't just deliver products; they offer advice, site surveys, consultancy and training on how to improve business operations. Therefore we offer year round training opportunities on a wide variety of subjects that keep the franchise base in front of the competition.
With over 400 products to offer and new products introduced on a regular basis, we provide in depth support via our forums and on-line technical manuals.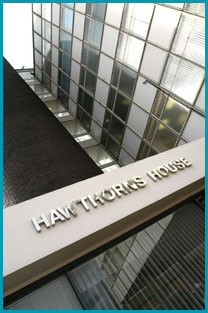 The Training: We will teach you everything you need to know about running a Chemex Franchise. You will learn: Product Knowledge, Salesmanship, Servicing, Customer Service, Collection Skills, Business Administration, Software Training.
On the final day your vehicle will be fully prepared as a mobile store ready to start delivering your products and services in your very own territory.
The Investment: The total cost of the Franchise is £23,500 + VAT (VAT is reclaimable) and Chemex has finance advice built into the cost of the franchise. Help and support on building your plans and finding the finance that you need right from day one.
Using this financed route you will need to raise £15,000 yourself which includes your working capital and all associated costs for setting up the business with finance for the rest.
Benefits enjoyed by franchisees with Chemex include a £2,000 product promotion to help you lift the business in the early months, a 25% reduction in royalties purely for on time administration and direct help in building your early customer base with free in field support and telemarketing campaigns!
What our franchisees say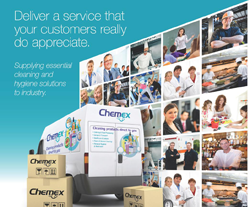 "We sell necessities not luxuries and therefore they are better suited to riding out the recession that has hit the UK...As a franchise owner I have access to a tried and tested business model as well as on-going training and support."
Andy Carter - Humberside
"I have over 25 years invested in Chemex and it has provided me with a very decent standard of living."
Charles Williams - North Weste
"We help our customers stay within the latest guidelines for health and hygiene by providing free specialist advice, consultancy and training. It is the complete package."
John Heslop – East Yorks & Sheffield
What You Get For Your Money
Chemex package includes:
A unique and exclusive territory
£2,000 product incentive for all 2016 starters
Two weeks residential training with accommodation included
Telemarketing support, marketing materials and business stationery
Chemex Technology kit
A laptop, printer and software packages (Sage, Microsoft Office, ACT)
Business plan/finance support
What's next?
If you like dealing with people, have enthusiasm and a will to succeed with your own business the Chemex Franchise opportunity is the right route for you. Simply fill out the contact form and we will send you a Franchise information pack. We then arrange for a one to one telephone chat followed by an invite for you to find out more at one of our Discovery days held at our Head Office in Birmingham. Chemex is a great story based on great people.