AIMS Accountants for Business are a market leader in core accountancy and taxation services for SMEs. We've been established for over 23 years and with 220 accountants nationwide we continue to enjoy a robust growth along with a successful track record. Our success is down to our clear focus on... Read More
AIMS Accountants for Business are a market leader in core accountancy and taxation services for SMEs. We've been established for over 23 years and with 220 accountants nationwide we continue to enjoy a robust growth along with a successful track record. Our success is down to our clear focus on our clients, our successful systems and on our accountants - our accountants are personally responsible for each and every one of their clients thus ensuring a personable service and a quality service guaranteed. Read Less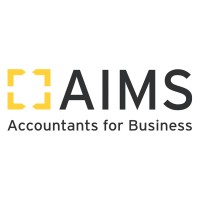 Escape corporate life and take control of your career
AIMS Accountants for Business are a market leader in core accountancy and taxation services for SMEs. We've been established for over 23 years and with 220 accountants nationwide we continue to enjoy a robust growth along with a successful track record. Our success is down to our clear focus on our clients, our successful systems and on our accountants - our accountants are personally responsible for each and every one of their clients thus ensuring a personable service and a quality service guaranteed.
Due to our unique operational structure and low-cost environment, we are not bogged down by red tape which means we can offer our clients benefits when we want to and at a price beneficial to our clients and in a manner which ensures added value: whether it is our unique charging structure; all fees agreed in advance and no hourly charge; or whether it is our unique operational structure; offering local presence and personal responsibility of an AIMS accountant supported by the backing of a central office.
The AIMS Ethos
AIMS have a very flat management structure and we pride ourselves on being informal but we still maintain a high standard of professionalism - we also expect this of our accountants.
Our ethos is a very clear one with many factors that have contributed to our success:
We don't believe in corporate walls or red tape and there are no stifling targets - we don't impose financial targets, so you grow your business to a level you want.
We combine your accountancy expertise with our initial and ongoing training and support in accountancy, taxation, business systems, IT and Marketing, enabling you to develop a practice that is a profitable business and an asset with capital value that you could sell in the future.
We are not static and constantly review our systems and procedures to keep updated with the latest developments so you are on top of any new market trends.
Our decentralized structure means that we can offer clients a cost-efficient pricing structure which is unique to AIMS, along with peace of mind - they know that they are dealing with a qualified accountant who puts the needs of their clients first.
You will not be alone - you have our full backup and support and you can contact us whenever you need us.
Your clients have the security and backing of a national organisation delivered by a local presence.
We believe your efforts should be directly reflected in your rewards.
Our Clients
We focus exclusively on SMEs; businesses which are usually operated by their owners. They may be sole- traders or they may employ 100 staff; they may have a small turnover or they may enjoy an eight-figure turnover. Aside from this they all have one thing in common: it is their business and they want and need straight and direct communication and no corporate red tape!
AIMS accountants deal with real people who need real support. Our clients value the AIMS system because it is complemented by the services and expertise a qualified accountant can provide and like you they want to make a success of their business. No one client is the same thus you will enjoy a rich variety of personalities and an equally rich variety of tax, accounting and business issues.
Something that we are very clear on is that our accountants 'get to know their clients'. Talk to them, go to their premises and understand them and their business. Clients are the bread and butter of any business and maintaining the relationship and looking after them leads to clients staying with you long-term and gaining referrals from their contacts.
Franchise package overview
We offer a complete set of established tools to set you up with. Our training enables you to gain clients and hit the ground running - we also believe that your effort should translate directly into your reward.
By becoming an AIMS Accountant you have the support of a national network with a team of staff at a central office all focused on helping you grow to a size that suits you - we are with you every step of the way:
Help line for all accountancy and technical queries and specific software support back-up
Ongoing training and comprehensive online manual
Full access and usage of the AIMS Accounting system
Continuous update of the online manual to reflect market changes
Marketing support such as email campaigns, social media strategy, brochures, postcards and a full stationery suite
Online targeted campaigns
Budget summaries, case studies, testimonials and client letters
Templates for adverts and press releases
A customised web page on the AIMS central website for each accountant
Regular contact from dedicated relationship manager
Holiday and illness cover
All we ask is that you are fully qualified and hold a practicing certificate, or are eligible for one.
Start-up fee - £5000