Apollo Care is a nurse-led homecare service, established in 2011 by experienced community nurse Cheryl White, designed to benefit vulnerable adults of all needs, enabling them to stay in their home where they feel most loved and secure, as it was meant to be - placing service users firmly at its... Read More
Apollo Care is a nurse-led homecare service, established in 2011 by experienced community nurse Cheryl White, designed to benefit vulnerable adults of all needs, enabling them to stay in their home where they feel most loved and secure, as it was meant to be - placing service users firmly at its heart. Read Less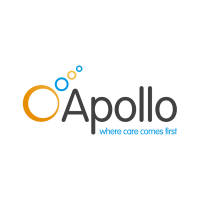 About Us
Apollo Care see themselves as a 'Family' and are now offering you the opportunity to be part of this compassionate and aspiring business.
Franchisees don't need to have previous care experience as they are responsible for running and operating their own franchises independently, delivering a first-rate Apollo care service within their territory. At all times, they can count on the support of the head office support team.
Why Choose a 'Care' Franchise?
England has by far the highest number of people in receipt of homecare services; many councils are increasingly contracting out the supply of homecare services to the independent sector.
Key Facts 2019 – 2020
Gross current expenditure on adult social care by local authorities was £19.7 billion. This represents an increase of £918 million from the previous year, a 4.9% increase in cash terms and a 2.4% increase in real terms.
The area of care which saw the largest increase in expenditure was long term support, which increased by £748 million to £15.4 billion in 2019-20, an increase in cash terms of 5.1%.
1.9 million requests for adult social care support from 1.4 million new clients, for which an outcome was determined in the year, were received by local authorities in 2019-20. This is equivalent to 5,290 requests for support received per day by local authorities.
Source: NHS.UK/Data & Information - Adult-Social-Care-Activity-And-Finance-Report/2019-20
This is the ideal time to join their network, as the rate of growth in the sector continues on an upward curve, and take advantage of the excellent business opportunity this market creates.
Why Apollo Care?
The UK domiciliary care sector has grown exponentially in recent years, and this only promises to increase over the coming years. According to the Lancet, it is estimated that by 2035, 200,000 more people will be classed as "high-dependency" and will be reliant on domiciliary care. That means that now is the best time to establish a reputable home care company.
Apollo will work with you to get you fully trained, set up and ready to trade as soon as possible. Some of their franchisees have managed the process while still working in their full-time jobs to minimise financial insecurity during the initial stages.
Apollo offers a competitive training and support element to the franchise package as described below.
As part of this very exciting and comprehensive training package, you will receive:
Initial training plus 12-month management development training
Coaching and mentoring
License for a defined territory
Marketing materials & Assistance
Care Planner software
CQC registration
CQC compliance and update service
HR advice and training
Policies and procedure manual
Service user documentation
Care staff documentation
Care package solution and access training
Webpage on their website
Set up of social media business pages
Ongoing support
Dedicated franchise support manager
This exciting franchise package has been created to support and fast track your social care business from day 1, however, they do limit the number of new franchisees able to join their business each year, as they want to be sure they have the capacity to support you. PLUS, their support won't end once you're up and running, they are always at the other end of the phone for you.
Your Investment:
Securing an Apollo Care franchise couldn't be easier. You can choose to pay the £25,000 + VAT franchise fee up-front in full, however, you can also opt to pay as little as £12,500 + VAT, as, to make life easier for those with a heart for care, the payment plan Apollo Care offers means that you can then pay the balance of the franchise fee over five years at £250.00 + VAT per month. That way, you can pay while you earn. (Total payment of £27k plus VAT - In addition, they recommend you also budget for start-up costs and some working capital.)
Who Is Our Ideal Apollo Care Franchisee
Are you ready to run your own Apollo Care franchise?
Apollo Care are looking for people who can answer YES to the following questions:
Do you want to improve care standards in your area?
Do you want to manage your own social care business?
Do you want to improve the lives of vulnerable people in your area?
Do you want flexibility to work whenever you want?
Can you demonstrate you have a heart for care?
Can you live out the Apollo mission of exhibiting high-quality, person-centred care?
Are you willing to take ownership of the success of your business
Will you do the work to ensure its profitability?
While franchisees come from all sorts of professional careers; if you follow their guidelines, your Apollo business will reward you financially, but with Apollo, care comes first - they only want applicants who are serious about improving standards of care in their locality.
If this is you, get in touch today.