Finance Available
Bridgewater Home Care Franchise
Care Franchise
As a young and energetic franchise, recently awarded regional 'Game Changer', Bridgewater Home Care have built a reputable brand recognised as a dependable, local home care provider, led by trustworthy professionals.
Financing Assistance
Yes, through a third party.
Available Locations
Franchise opportunities available throughout the UK.
Franchise Associations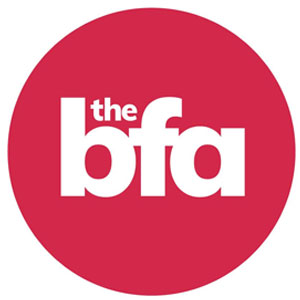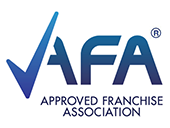 Putting franchisees at the forefront
Welcome to the Bridgewater Home Care franchise opportunity
The Bridgewater Home Care story began from a passion to enhance the way care is delivered across the UK, for both individuals and their families. It was from observing the way in which his own elderly family members were receiving care that prompted owner and founder, Phil Eckersley, to question why it was so difficult to find a service that not only satisfied the needs of loved ones, but also supported the whole family.
From this moment it was our mission to become the first choice, local provider of care in the community, with a strong focus on quality and family.
Over 11 years later, and having tested the business model across our 3 operating pilot locations, the Bridgewater Home Care franchise is seeking ambitious and compassionate franchisees to join the Bridgewater network and share our passion of enhancing lives across the UK.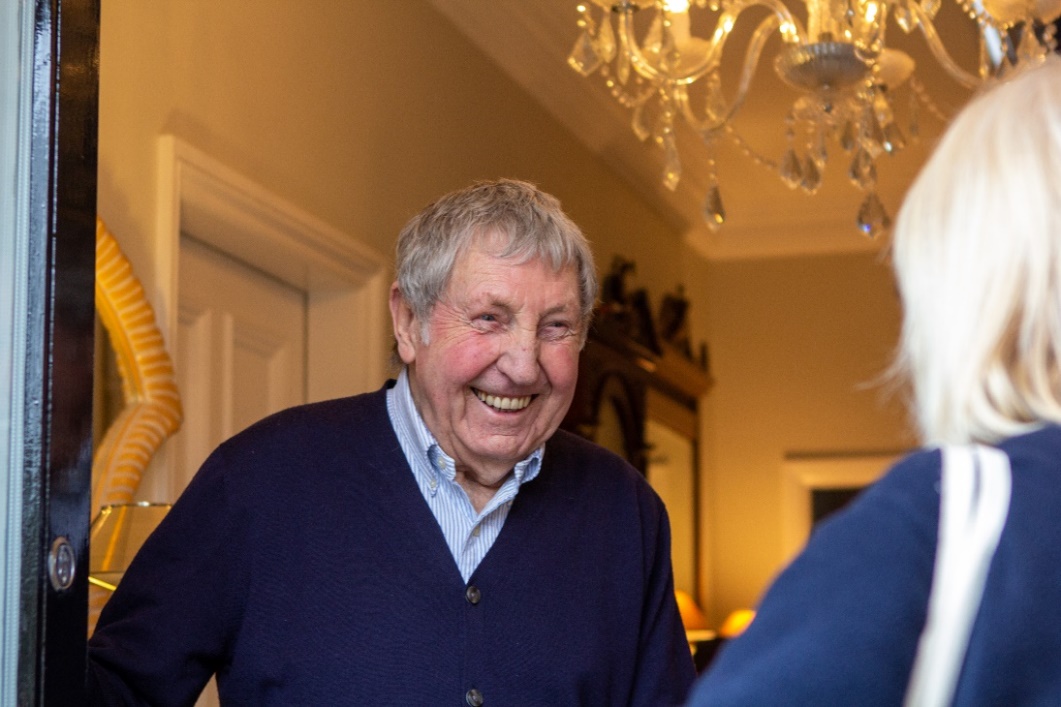 The Bridgewater Way
To us, the Bridgewater Home Care brand represents everything we are about; our culture of going above and beyond in everything we do, providing high-quality support not only to our clients but to our whole network – the Bridgewater Family.
For us, providing care and support to those in our local community is a privilege. As a non-medical provider of care at home for the elderly, specialising in care for those with a form of dementia, it fills us with pride knowing that we can enhance the lives of those we look after, being there for them as they were for us.
"I enjoy every moment with the girls. I personally call them 'friends' rather than carers!" - Client
At Bridgewater Home Care we get to know our clients on a personal level, understanding their history and background and taking time to find out what interests them and makes them happy. We also ensure family members are involved in every step of the journey. This forms an important part of 'building the bridges' between our clients, their family members, and their local community.
We offer a range of relationship-focused care, from simple companionship and home help to personal care and specialist care.

Through our values of Quality, Reliability and Trust, we focus on enhancing quality of life for our clients, helping them to maintain independence in their much-loved homes for as long as possible.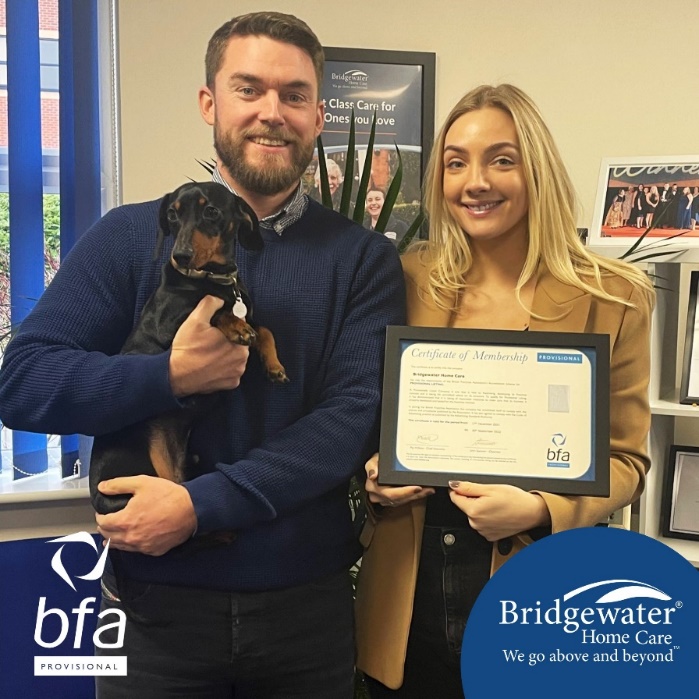 Our franchise opportunity
At Bridgewater Home Care we truly believe we do things differently. We are a dynamic, young and energetic franchise business welcoming like-minded professionals who, like us, want to make a difference to the lives of others whilst growing a sustainable and thriving business.
Having undergone significant developments over the past year, the Bridgewater Home Care Franchise model has been built to truly add value to our franchisees.
First and foremost a provider of care, not just a seller of franchises. We have a real passion for providing the highest-quality service that people can rely on, delivered by professionals they can trust. With Bridgewater Home Care you can rest assured that you will be a part of a brand with decades of experience providing care in the community.
Driving efficiencies through technology – passionate about adding value and continuous improvement, we have invested in market-leading technologies for our operating systems, CRM, training systems and compliance.
Pandemic-proof, recession-resilient business model – as we have seen over recent years, the demand for care is evident now more than ever. From past experience we have continued to grow and provide essential services to clients and their families throughout all economic conditions.
First-hand experience in franchising – our franchise owner and mentor has been in the shoes of a franchisee and has experienced both the challenges and the successes of running a franchised business. With a wealth of expertise in both the home care sector and franchise sector, you can expect unrivalled support from your franchise support team.
Core systems included – we place huge importance on adding value to our franchisees and providing them with a system they can not only operate successfully, but exceed expectations with. As part of the monthly service fee, we include our core operating systems so that franchisees can focus on what's important to them – growing their business!
What makes the Bridgewater Home Care Franchise Model Different?
We provide our core systems within the monthly service fee. This means you will always be up to date with the latest software at no extra cost and giving you more money in your pocket!
Automated systems so you can focus on growing your business
Unlimited software support
CQC compliant software
Huge monthly savings on operational costs
Over the years we've tried a tested numerous processes and operating methods to create a business model that not only thrives in local communities across the UK, but that also provides Franchisees with long-lasting successes and sustainable growth.
How does the franchise model work?
A sustainable business model focussed on long-term growth
CQC-vetted policies and procedures
Core operational systems included within the monthly service fee
Ongoing national marketing to increase brand awareness
Franchisor commitment to improving efficiencies and ongoing development of the franchise
Great return on investment
A well respected, local brand – share in our success
Employer of choice in the sector – a brand you can feel proud of
Hand-picked technologies and systems to best support the business
Award-winning training programmes
One-to-one franchise mentoring with the Franchise Director
Excellent CQC compliance and support systems
Preferred relationships with suppliers that you can benefit from
We are with you every step of the way
The Bridgewater Family support network
Franchisee testimonials
"Well-structured training, intense research, tested and proven business model. Massive thank you to Phil, Olivia, Sally, Tracey, Maxine and Tina for your immense support throughout the week. Couldn't ask for a better mentor and a team." - Franchisee
"The thoughts and efforts which have gone into the training structure is a clear indicator that the head office team is passionate about being the best in the business." - Franchisee
How we support our franchisees
All new franchisees attend a weeklong training programme and receive an initial start-up pack full of all the materials and information needed for a successful launch. We use market-leading platforms and suppliers, ensuring franchisees are well equipped and feel confident to operate their business.
Initial training covers topics such as:
Operating the business
Marketing and networking
Recruiting and retaining staff
Compliance
Finance
Training staff
And much more!
Franchise partners will also receive regular contact from the franchise support team as well as ongoing communications from National office and other franchisees in the form of phone calls, online meetings, face-to-face visits, and annual conferences.
We also work with a dedicated training platform for professional development of both our franchisees and office teams, so there is always a wealth of information accessible at all times.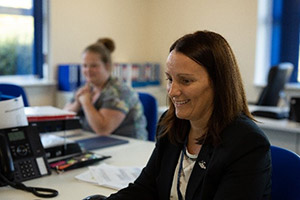 "It is clear to me that Bridgewater Home Care are superior to other agencies I have dealt with"
- Social Worker
Next Steps
If you're looking for a new and exciting business venture we would love to hear from you. Just fill out the enquiry form below and we will get in touch for an initial chat to answer any questions you may have, and take you through the next steps.
Get Your Free Information Today!
To contact Bridgewater Home Care for more information regarding their Franchise and speak to them directly with any questions you have, please complete the form below.