Busylizzy is an award winning management franchise in the fitness, health and wellbeing sector. The Busylizzy customer base has a focus on women in particular in pregnancy, post natal and baby fitness classes both in person and online so support from baby classes through to yoga. Utilising the... Read More
Busylizzy is an award winning management franchise in the fitness, health and wellbeing sector. The Busylizzy customer base has a focus on women in particular in pregnancy, post natal and baby fitness classes both in person and online so support from baby classes through to yoga. Utilising the latest technology for the benefit of the customer and the franchisee running their business. Read Less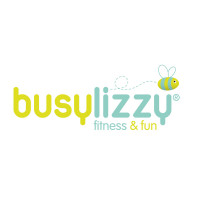 What is a Busylizzy Management Franchise?
Award winning Busylizzy is a management franchise opportunity in a high growth market, that provides the ideal work-life balance for a range of people.
Watch our 2 minute explainer video below to quickly find out more about the franchise opportunity.
Are You a Potential Buzylizzy Franchise Owner?
Are you someone who sees the potential in providing a service to new and expectant mothers in your area?
Are you a new or expectant mother looking for a lifestyle business to run alongside being a mum?
Are you a couple looking for a great family business to suit your lifestyle?
Are you part of a family wanting a shared business to fit around your routines?
Are you relocating and looking for an opportunity?
Are you looking for a business having had some time out from work life?
If you answered 'YES' to any of the above questions, then a Busylizzy franchise opportunity may suit you! Read on...
What's the Market Potential for Busylizzy?
Long gone are the days where stay-at-home mums sit and nurture their offspring awaiting the return of their partner from work each day.
Being a new mum today is about juggling part-time work, dashing out the door on the school run, keeping fit, having an active social life and managing the house and chores.

Our clubs provide a supportive environment for members embarking on their first steps into motherhood. It gives new and expectant mothers a great reason to get out of the house, be sociable and keep fit.
In 2019 alone, just under 650,000 babies were born in the UK. That's a lot of babies! Every one of these families becomes a potential Busylizzy® customer...
Busylizzy® offer pregnancy and postnatal fitness classes, and fun baby classes all wrapped up in one club.
Busylizzy® has become the UK's no.1 club for new and expectant parents and is on a mission to make fitness 'fun' for pregnant and new mums and their little ones.
Classes are delivered both online and in local studio venues so parents can enjoy fitness and fun from the comfort of their own home or meet other like-minded mums in our fabulous local venues.

What Makes a Successful Busylizzy Franchise Owner?
Experience of working in the fitness and baby sector is not required but you should have lots of energy with a self-motivated and 'can do' attitude.
We welcome people from a wide range of backgrounds, but essential for any Busylizzy franchise owner is:
A genuine passion for the customer experience
A true service ethos
A strong determination to succeed
We currently have 131 territories available across England and South Wales, don't let yours get away!
3 Busylizzy Franchisees
Joanna swapped her role in marketing to become a Busylizzy franchisee in Hertford.
Katherine was looking for more flexibility in her career swapping her role in a pensions advisory consultancy for a Busylizzy franchise business in Richmond.
Rebecca owns Busylizzy Farnham after swapping her full time career as as area manager for a wine retailer.

About The Busylizzy Management Franchise
As a Busylizzy franchise owner:
You do not have to teach the classes
Your time is spent managing the business, from home, and promoting the business to young families in your local community
Busylizzy provides you with all the tools, training, support and know-how to build your own successful club that fits around your own ambitions and family life.
We are looking for suitable people to share in our success and start a Busylizzy franchise in their area. If you join us as a franchise owner then we will give you the opportunity to replicate our success and build your own club with all the support, knowledge, and first class business systems.

Why The Busylizzy Business Works So Well...
Busylizzy clubs don't have intakes based on terms or waiting lists
Busylizzy is open all year round and don't shut for half terms or summer breaks
Busylizzy is a 'one stop shop' for fun baby classes, and fitness sessions, for mums and mums to be.
Busylizzy has over 12,000 parents across the UK participating in classes, talks and online
The unique Busylizzy concept offers members:
High levels of service
Awesome choice
Innovative use of technology
Brilliant value for money
Quick Summary of Training And Support Provided
There will probably be at least one part of the business you'll need more assistance with, such as sales and marketing, accounts or contracts. But don't worry help is always on hand from the Busylizzy support team
From staff uniform, stationery and class supplies to phone line, email and CRM systems – the Busylizzy support team will be busy behind the scenes holding your hand every step of the way.
The support team will prepare everything you need to set up and promote your new club.
After your initial training and club launch, Busylizzy provide monthly analysis via our franchise dashboard so you can see how well the network is performing and benchmark your business against the company averages.
Our online training portal is available for your to access anytime and consists of marketing material, 'how to' guides & videos, class lesson plans and all the master documents you need to run a successful business.
Our hive support team are available for Q&A assistance for as long as you need it, and there is no additional cost for this valuable training and support.

The Busylizzy investment
A Busylizzy franchise costs £18,500 plus VAT.
You will only need to have a minimum liquid capital amount of just £7,500 with the rest secured through funding, and each franchise will need to have additional working capital during the initial stages to support the growing business.
You will be granted a 5 year franchise agreement for your territory with the right to renew for a further 5 years at the end of this term for free.
You will be getting:
A proven and successful business model with potential for good profit margins.
Excellent operational support from Busylizzy Hive support team with ongoing training.
Great sales and marketing support.
A protected territory to operate your Busylizzy site(s).
An award winning website to generate new enquiries.
A format that you can follow to grow the capital value of your business.
Access to our portfolio of legal documents and agreements for safe trading.
Monthly business analysis and reviews.

Busylizzy History
Busylizzy was founded by a solicitor (Sarah) and a leisure professional (Julie) in September 2011 after an opportunity was spotted for good quality, fun and professionally run classes for mums, their bumps and little ones.
Some of the problems they wanted to solve for new and expectant mums were:
Grubby hall floors being used for classes
Sessions stopping during the school holidays (just when mums needed them the most!)
Penalties for missed classes
Julie and Sarah set about creating a club where a unique combination of classes could take place in lovely, baby friendly venues with simple online booking all wrapped up in one easy monthly payment model, one membership - Everything a new mum needs!
Their goal was to improve every aspect of class provision that the traditional mum and baby class providers had on offer. Busylizzy was born!