Start your office support business from your own home and become part of a national network.
Start your office support business from your own home and become part of a national network. Read Less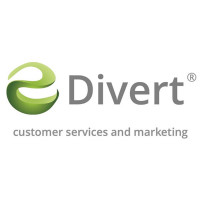 Have you got what it takes to grow a successful business?
We are looking for growth-minded entrepreneurs who want to break through the corporate glass ceiling and create their own value.
The eDivert franchise is a unique business opportunity with low overheads and high profit margins. An eDivert business can be started from your desk at home, but has the potential to be developed into having a team working for you remotely or from an office location.
What we do
eDivert and its franchise network deliver high quality business support services to companies in every sector. Our services include:
Customer service solutions, including telephone answering, live chat answering and managing social media messages on behalf of other businesses.
Marketing services such as email marketing, social media and telemarketing.
Administrative services, such as bookkeeping, invoicing, diary management and transcription.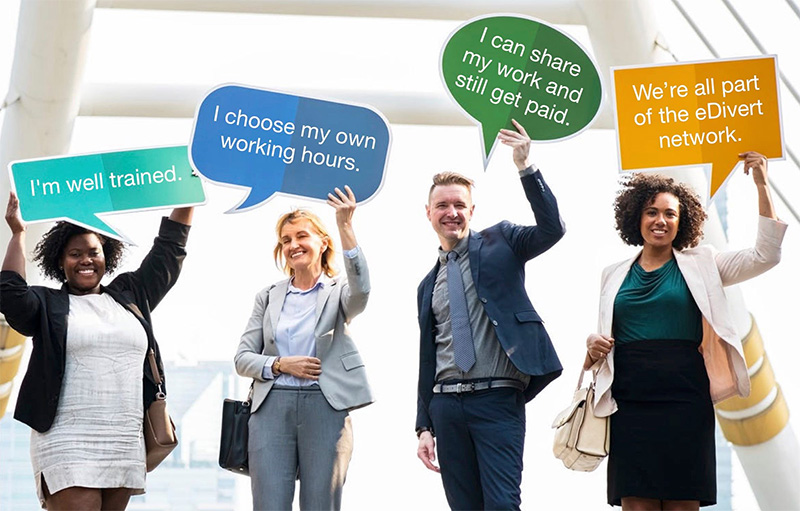 Buying an eDivert franchise is a jump-start that will fast track your business growth.
About you
Our ideal franchisee is a go-getter who is good with people.
Previous experience in customer service, sales, marketing or administration is helpful, but most importantly, you will need a can-do attitude! We are looking for individuals with drive, dedication, passion and an eagerness to learn.
You must be highly organised, efficient and professional with a sense of urgency and tenacity.
Don't worry if you have not had previous experience in the services that the eDivert business model offers; full training and ongoing support is provided.
Our franchisees are all self-motivated and resourceful, approachable and natural networkers.
Our eDivert network
We don't sell protected geographical areas, which means keen franchisees can develop a country-wide portfolio of customers.
As you grow, you can partner-up with other eDivert franchisees to help you handle bigger contracts if you need to.
As a business, we are passionate about our people. Franchisees are invited to attend a regular webinar session. This meeting is a great opportunity for franchisees to learn from each other and build relationships. The sessions also include training and updates on industry developments.
We also organise several meetings a year throughout the country, which offers franchisees the opportunity to meet in person with each other.
Our company structure guarantees that you will have a strong team ready to support you in any situation.
After all, our success starts from yours!
Financial information
To find out exactly what you can achieve with an eDivert franchise and what the costs are involved in running an eDivert business, request more information about our franchise.

Training and support
Our training and support are second-to-none. We like to get to know you. Therefore some of our training is provided in-house. But most of the training is provided remotely through interactive webinars and our online training system.
In the training, we provide you with all the information from starting your business, to what marketing strategy to use to grow your business, and how to deliver the services. We also go in more depth into how to close a sale with a potential customer and how to retain customers. We supply you on a regular basis with marketing materials, training videos, help with business planning, an annual conference and ongoing training.
After the initial training, we have a solid program in place to help you build up your business, grow it bigger and support you to achieve your goals. When you enquire ask about our development program.