Green Square provides renewable energy solutions to a wide variety of sectors, from homeowners to small businesses and house builders to architects, as well as some trade installers.
Green Square provides renewable energy solutions to a wide variety of sectors, from homeowners to small businesses and house builders to architects, as well as some trade installers. Read Less

Renewable energy is the future… why not invest yours with us
If you are looking for a career where you directly benefit from your hard work, rather than building someone else's empire, franchising may be the right route into business ownership for you.
However, if you are also looking for an opportunity to make a difference, not just to your own life but to the lives of many, Green Square offers you that …and more.
We can do this by providing renewable energy solutions for multiple sectors - from SME businesses to home owners or builders – all of whom are looking to positively impact the environment by reducing fuel costs.
With the renewable energy market rapidly growing, we are searching for motivated and dynamic franchise partners to supply our unique services and products throughout the UK.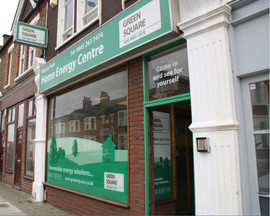 Invest in one of the fastest growing sectors in Europe
The Green Square franchise offers a fantastic opportunity to those who wish to tap into the booming renewable industry; this sector is, however, still in its infancy in the UK when compared to other major European countries. Therefore, we are benefiting from being at the fore-front of the UK market!
With renewable energy high on the Government's agenda and at the forefront of technology growth, it is more than just a 'need' or a way to satisfy the most environmentally conscious; those pledges are contractual! In simple terms, the UK has high targets to achieve by 2020 and beyond to 2050.
What you would offer to the UK market
With our diverse range of customers, Green Square franchisees can deliver our services across a wide range of markets. Most typically these are:
Homeowners – There are currently 23.4 million homes in England and Wales
House builders – In December 2006 the government announced its proposals for all new homes to be 'zero-carbon' by 2012 and the overall strategy was set out in the policy document.
Architects – The UK's 30,000 architects are increasingly aware of the role buildings and design play in reducing our carbon footprint
SMEs – At the start of 2012 there were an estimated 4.8 million businesses in the UK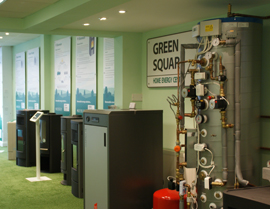 What is the cost of a Green Square franchise?
Your total investment will typically start £70,000, depending on certain local costs, working capital and personal requirements.
Of this amount, your minimum personal investment would be approximately £35,000 – which includes your franchise fee.
*As is usual with Franchise operations, Banks can lend 50-70% of the cost depending upon your financial history.
What you get for your investment
By investing in a Green Square franchise, you receive a full turn-key business package, complete with everything you need – from training, marketing materials, business stationery, IT items and a complete back-up service.
Our franchisee programme covers four key areas:
Initial Training & Support
Initial Technical Training
IT Solutions
Ongoing and support training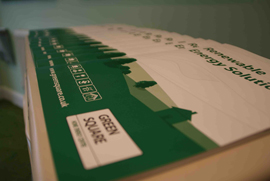 Why choose the Green Square Franchise?
The reasons are comprehensive and convincing:
General demand – With bills for traditional gas and heat rocketing as much as 10 per cent each year, customers are looking for an alternative sustainable heating solution
Product demand – Our portfolio includes products from leading European manufacturers, alongside British-built technology, all protected with exclusive agreements
Supported by legislation – With the UK government committed to reducing CO2 emissions and increasing the use of renewable products, there currently are great financial incentives for customers making the move to a renewable solution from both an ethical and a cost-effective viewpoint
Leads – A growing supply of customer leads via our website and the associated, well-established System Designer platform
Are we the right fit?
To be a Green Square franchise owner, you do not require previous experience as we will give you in-depth training and ongoing support.
However, you should have strong project management skills, combined with a high level of customer service. You will provide the local service to local customers whilst building the Green Square brand and developing your business through building a small dedicated team using sub-contractors.