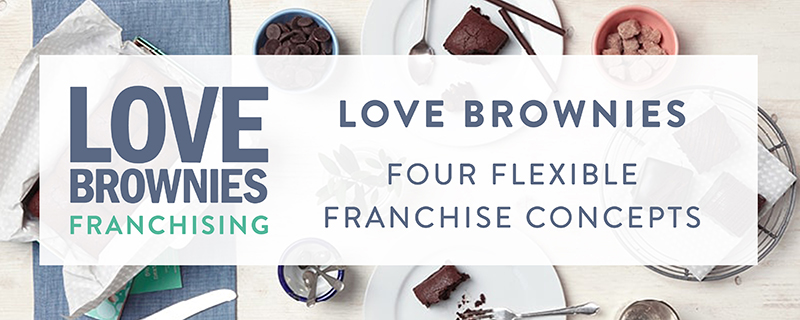 About Love Brownies
Indulgent and spectacular, Love Brownies' brownies are handmade in the heart of the Yorkshire Dales. With a range of rich, tempting flavours to entice any palette, these multi-award-winning delights take centre stage in every franchise.
When coupled with exceptional customer service, the Love Brownies experience is guaranteed to put a smile on every face. From those looking to spoil someone special, to people just wanting to give themselves a well-deserved treat, these thoughtful and delicious brownies are just perfect.
All the brownies are gluten-free, and there is also a range of decadent vegan brownies slices, meaning everyone can indulge. Whether taking some home from a grab and go kiosk, or enjoying the full experience in a bright, modern and vibrant café, Love Brownies are irresistibly delicious.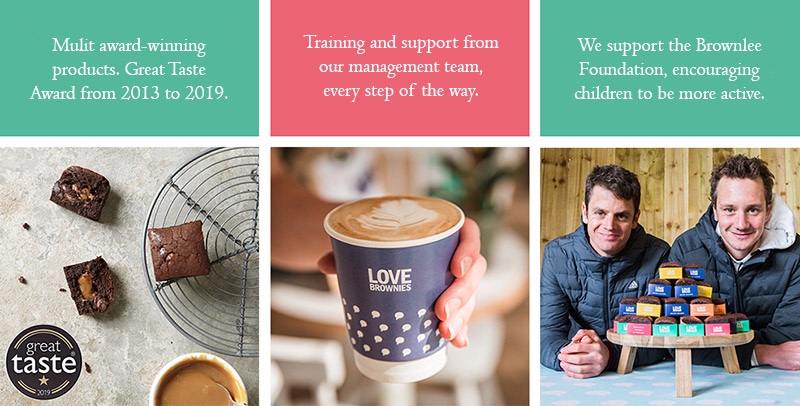 Business model
Based on a variety box of 4 gourmet concepts
To kindle your entrepreneurial spirit, you get to choose from a selection box of four gourmet Love Brownies concepts. But choosing one of these is just the beginning – we can help you to achieve your vision.
The Love Brownies Café
Customers can watch the world go by in the Love Brownies retreat – a full café-style fit out with a modern twist. The retreat is bright and airy, with friendly faces serving a range of treats.
Perfect for: High streets, small towns and town squares
Franchise fee: £25,000
Package fee: approx £75,000 dependent on premises, size and condition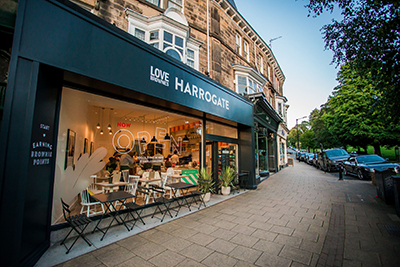 The Love Brownies Grab & Go
Where chocolate connoisseurs can grab a gift or bite to eat in the café on-the-go.
Perfect for: High streets, shopping centres, retail/business parks and small-town car parks
Initial franchise fee: £25,000
Package fee: approx £25,000 dependent on premises, size and condition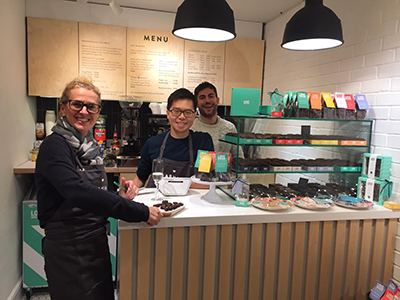 The Brownie Kiosk
Day shoppers always have their eyes peeled for a unique gift, the Brownie Kiosk with sweet treats is the thing to catch their eye.
Perfect for: Transport hubs, high-traffic areas, department stores and university campuses
Initial franchise fee: £17,500
Package fee: £20,000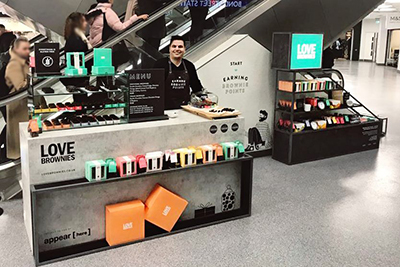 The Brownie Day Tourer
In the Brownie Day Tourer, whisk your stock off to a festival, food event or local market where people will be working up an appetite.
Perfect for: Festivals, food events and markets
Initial franchise fee: £17,500
Package fee: £15,000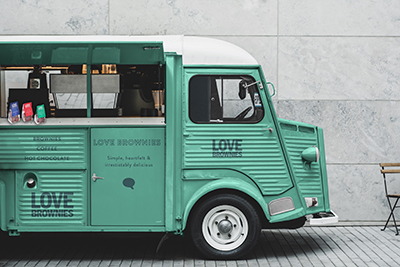 Included in any chosen model:
Fully fitted premises
Opening stock
EPOS system
Full signage
Training and support
Franchise Operations Manual
Marketing support
Exclusive product range
Site procurement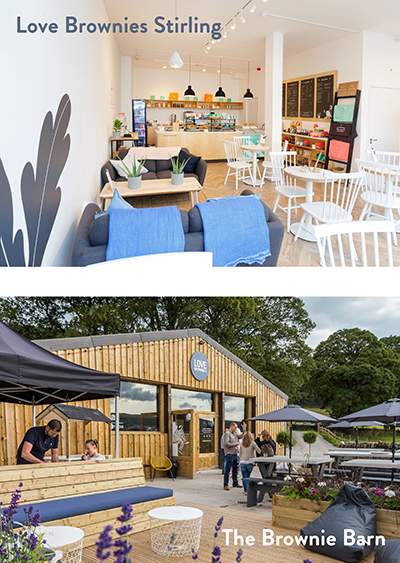 Why a Love Brownies franchise?
Here in the UK, we are a thoughtful bunch, spending more on chocolate for birthdays and special occasions than any other country in Europe.
To satisfy that sweet tooth, the Love Brownies team will welcome every customer with a smile, whether they are looking for the perfect gift or have popped in to treat themselves.
When you become part of the Love Brownies team, you get the opportunity to introduce a modern brand with wide appeal to the location of your choice.
Where will I be trained?
Love Brownies has its very own university! You will be trained by Love Brownies Founder and Head Baker, Chantal Teal, at the Brownie Barn in the heart of the Yorkshire countryside.
Nestled between Burnsall and Bolton Abbey, this is where thousands of delicious handmade brownies are prepared, baked and delivered to customers, shops and cafés the very next day.
Reserve your area today
If you are a people person and you think that the Love Brownies franchise would be a great fit for you, fill in the form and you will be sent further information on this fantastic opportunity.