Merry Maids is a national domestic cleaning franchise with nearly 50 franchise locations across the UK. We've been established in the UK for over 30 years and have the backing of franchisors, ServiceMaster Limited, who have a 60 year history in franchising. With limited franchises available in... Read More
Merry Maids is a national domestic cleaning franchise with nearly 50 franchise locations across the UK. We've been established in the UK for over 30 years and have the backing of franchisors, ServiceMaster Limited, who have a 60 year history in franchising.

With limited franchises available in the U.K, we are looking for aspirational and driven individuals who are looking to make money to make a return on their investment through a Merry Maids franchise. Our training, development and brand support ensures that every new business owner has the opportunity to grow a long term, profitable future with a money-making Merry Maids franchise. Read Less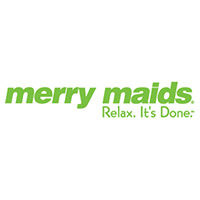 Build Your Very Own Money-making Business with Merry Maids
If you aspire to build a successful business, it's advantageous to do so with a proven business model, support in areas where you need it and a head start when it comes to establishing your name in a highly competitive market. That's where a Merry Maids franchise can help you well on your way to business success.
Our proven money-making business model has withstood the test of time and some difficult market conditions to be one of the longest standing domestic cleaning franchises in the UK.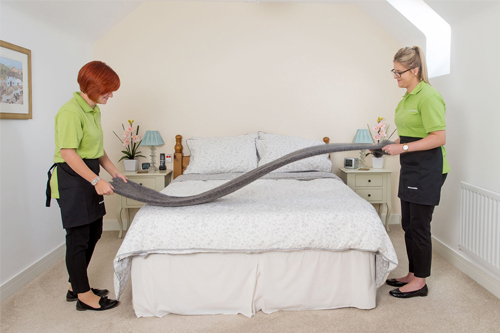 We are looking for individuals who are enthusiastic, motivated and are able to follow a proven business model. You won't need any experience, just the aptitude and attitude to want to succeed in a thriving market.
The domestic cleaning market is HUGE, with tens of thousands of searches surrounding domestic cleaning each year, you could harness a genuine opportunity to secure a piece of this growing market by owning a Merry Maids franchise.
Whatever your current situation, past experience or reasons for wanting to be in business for yourself, and not by yourself, our franchise opportunity helps you get off to a flying start. We offer one of the most comprehensive packages in our sector including:
Full training & unlimited support – We don't give you fish, we teach you how to fish - it's much more rewarding that way!
Business Management System – Enabling you to manage your business effectively at anytime, anywhere in the world
Website and marketing support – To ensure that your professional services are seen by your prospective customers
Online Shop facility – Your key to a 24-hour 365-day business, get paid whilst you sleep!
Starter package - Including marketing materials, products & equipment so that you can make a start right away
24-hour call handling facility – So you never miss an enquiry!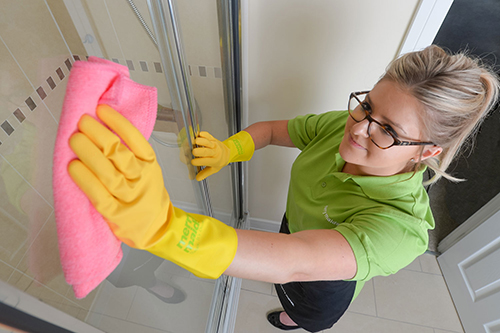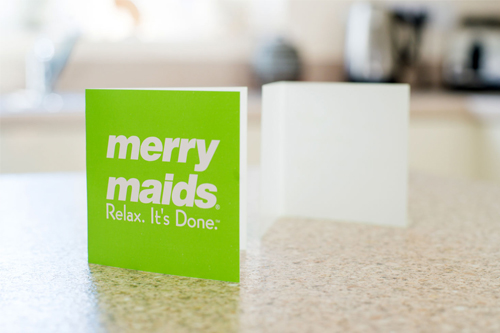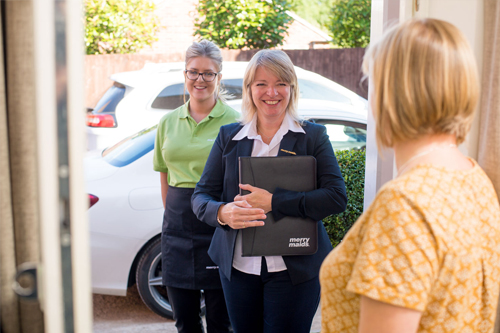 Don't just take our word for it!
"After years of working for someone else, I just thought, why not give it a go myself, be my own boss."
– Nick Rayner of Merry Maids Milton Keynes
"I really wanted to be involved with both my staff and my customers so that's why I chose Merry Maids."
– Nicky Morris of Merry Maids Fylde & Blackpool
"The cleaning industry is quite a volatile industry to enter in to, so I knew I needed something that had a strong brand and support in marketing the business."
– Paul Bartle of Merry Maids York
"I have the ability to run the business my way, but with the support of Merry Maids."
– Gina Glendinning of Merry Maids Wakefield
"I have a great deal of flexibility and can fit Merry Maids around my lifestyle."
– Jonathan Dean of Merry Maids South Surrey
"We have fantastic marketing support."
– Debbie Walker of Merry Maids Croydon
Want to know more?
Whether it's the idea of owning your own cleaning business without picking up a mop and bucket that gets your attention, or perhaps the opportunity to earn money whilst you sleep, then why not contact us to find out more and to reserve your place on our next discovery day.