Want to be your own boss and thinking of opening a care company? My Homecare have the right package available for the right candidate. Join a fast growing care franchise that cares about your success. Best Training + Best Support + Best Price = Best Margins
Want to be your own boss and thinking of opening a care company? My Homecare have the right package available for the right candidate. Join a fast growing care franchise that cares about your success. Best Training + Best Support + Best Price = Best Margins Read Less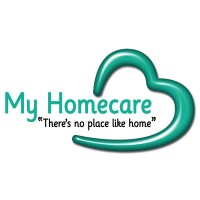 Join the other 32 like-minded business entrepreneurs and be part of the My Homecare success story in 2019.
Our brand has established a reputation for providing quality care across the country.
People are living longer and require more help to live at home.
Open your own branch of My Homecare and be part of this ever growing recession proof industry, under our skilled direction.
Gain the key industry knowledge, training resources and customer base to allow even the inexperienced investor the opportunity to be part of this lucrative business.
We provide all the expert training and support you will need in your new business venture.
In 2019, our 1.99% management fee remains the lowest in the country allowing you to retain more profits for your efforts.
"I feel as though I could not have made a better choice by investing in My Homecare. I was initially concerned that perhaps due to their low prices that the support and guidance may not be as good as other companies. However the team have been amazing with both support and guidance. Since starting the business over 24 months ago, and with My Homecare's support and guidance, my branch has grown to be an established and profitable business with an annual turnover over £1 million. We are now planning our second office and are again being given all the support and advice necessary." Danny Sampson, My Homecare Crowborough
The franchise has steadily grown to 32 registered branches. Following your new branch initial training and registration, you will work with Private customers and we also have proven track record in assisting the investor to procure Local Authority and CCG customers. We project care sales across our branches in the UK to be over £18 million in 2019.
We facilitate a "no frills" approach to the right people to assist them with starting a quality care service in a cost-effective manner.
Our experienced team provide assistance, full training and ongoing direction to start you trading, make a profit and establish your company as quality provider of domiciliary care and live in care. We will guide you through registering with the appropriate governing body in your territory – CCQ (England) & Care Inspectorate (Scotland) CSSIW (Wales) RQIA (Northern Ireland)
"We made the right decision choosing My Homecare. David and his team have been fantastic, providing all the support and training required and is still continuing to do so. With their guidance we aim to be the best care provider within the area." Glyn Jepson, My Homecare Yorkshire
My Homecare Franchise Package £20,0000 + VAT
(can be paid over four payments)
Your 5 year agreement includes:-
Registration, Industry Training, Website, Lap Top fully loaded with Care Management Software and care policies + initial marketing material.
On-Going support at your finger tips in :

Finance & Business Development,
Care Interventions,
Compliance & Procurement,
Marketing & Advertising,
Recruitment and Training
Our management fee starts after a 3 month FREE period following successful training and registration and is a very low 1.99% of your gross sales.
If you are registering with us in 2019, we have boundless and exciting opportunities, lowest costs and high levels of support for you, so that we can continue to build our brand. If you are considering a profitable business in the care industry, speak with us now.