Finance Available
N.Bar Franchise
Health & Beauty Franchise
Join a progressive franchise offering high-end pampering experiences to customers. With medical-grade attention to detail and sector-leading customer service, your N.Bar store will empower women to feel they're nailing life. N.Bar is one of six prestigious brands, including ... Read More Trevor Sorbie, under the banner of globally successful. The Grooming Company Holding, and we're building our story in the UK. Read Less
Financing Assistance
Yes,through third party
Break even in
2 - 3 years
Available Locations
Across the UK
About N.Bar
N.Bar, the world's leading nail salon franchise provider, empowers aspirational business-minded people to establish their own beauty salons. You may be looking to branch into the glamourous world of the beauty industry, or currently be working in a salon, if so – we are the right opportunity to partner with.
N.Bar was the first to transform routine nail care into a sought-after personal 'experience' for customers. Our high-end, trend-setting nail salon first started helping women feel good about how they look, in 2001, thanks to the pioneering spirit of our founder, Negin Fattahi-Dasmal. Since then, we've opened 23 stores in 6 countries, helping hundreds-of-thousands of customers, including leading influencers, entrepreneurs, and celebrities, enjoy manicures and pedicures as a way of life; an indulgent wellbeing ritual to be enjoyed weekly.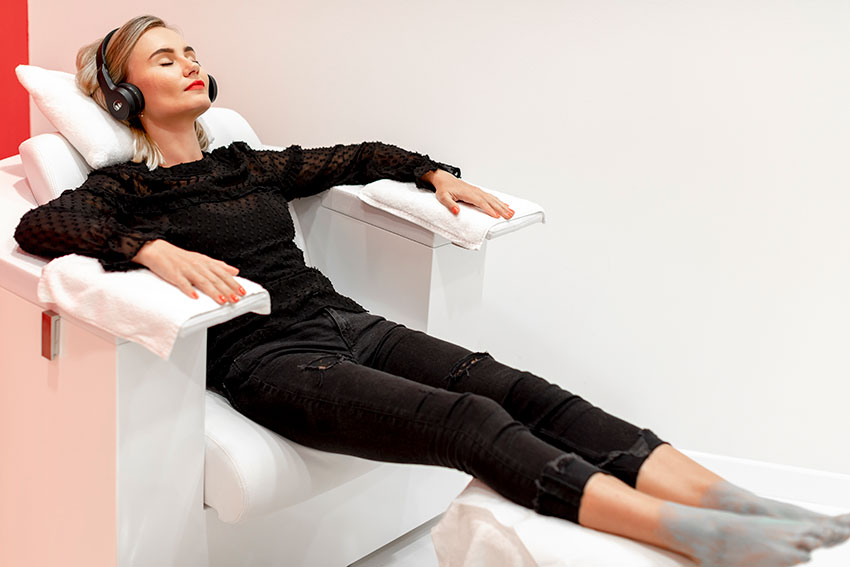 N.Bar is now seeking growth-minded nail salon franchise partners across the UK. With our training and support, you'll build a team of experts who'll deliver fast, ultra-hygienic and superior nail & beauty treatments from the comfort of our unique N.Bar chair.
When you join N.Bar, you'll be joining a network with:
We operate in 5 countries, with Head Offices in Dubai and London
12 active franchisees, with more in the process of onboarding
250+ therapists and staff
Keeping 120,000+ clients happy
The N.Bar business is truly booming beautiful!
What market opportunities are there with N.Bar?
Over the last two years, there has been a massive uptake in the world of beauty services:
In 2021, as soon as the beauty industry reopened after lockdown, salons in the UK saw a 432% spike in bookings (Source: Beauty bookings service Treatwell)
Companies House reports, "The beauty and health industry continues to grow rapidly, outpacing many other sectors in the retail industry, and is set to be worth £26.7 billion."
And the UK is one of the leading cosmetic consumers in Western Europe, according to Statista's analysis of global consumer data.
Which shows just how important it is for us to feel and look good. And just how important businesses are who add joy into our lives.
So, if you're thinking about a business in our sector, how does this translate to potential personal spend among your customers?
Last year, booking app, Pamperbook, surveyed 900 UK hair & beauty salons and freelancers. They found clients spent an average £150–£160 per month just on nails, and a further £200–£250 per month on other beauty treatments (excluding hair and aesthetic spend).
Imagine what this could mean for your own N.Bar business!
Your salon will help to deliver joy to your share of almost 700,000 customers, which The Grooming Company treats, each year.

How does an N.Bar franchise work?
Your N.Bar business will operate from a clean and welcoming Salon, enjoying our multiple revenue streams to increase your profitability. By employing a team who are as dedicated as you are, you'll turn up the joy so customers savour their N.Bar experience from the moment they book an appointment, to when they leave with a spring in their step and a smile on their face. Happy customers often means loyal customers, as we consistently see in our stores across the globe.
The N.Bar Salon is unlike any other: We've crafted our own unique feel and custom built interiors, to ensure people know where they are from the moment they walk through the door. Our carefully designed salons and medical-grade approach instantly reassures our customers, so they relax and enjoy the moment.
What is N.Bar looking for in a franchise owner?
As a Management Franchise, you don't need to have previous experience to succeed as a business owner with us. We've developed a business which is already proving successful for those who follow the model and are passionate about ensuring all customers feel their best. Those who are the most successful with their N.Bar business, are those who are all-in with what they do.
Aside from managing your team and developing relationships with loyal customers, you'll need a determination to know the ins-and-outs of how your business works, with the ambition to grow it.
What does the N.Bar franchise package include?
An established brand which has success at its heart, upon which to build
Support with finding the right location for your new salon
Owner training in Dubai on how to run your business and full business management support to help you grow
Three weeks technician training onsite with your team ready for launch, with hands-on support when you open
Proven marketing plan as you launch with further support to help new customers discover you as you grow
Full training on N.Bar's bespoke POS system
And so much more!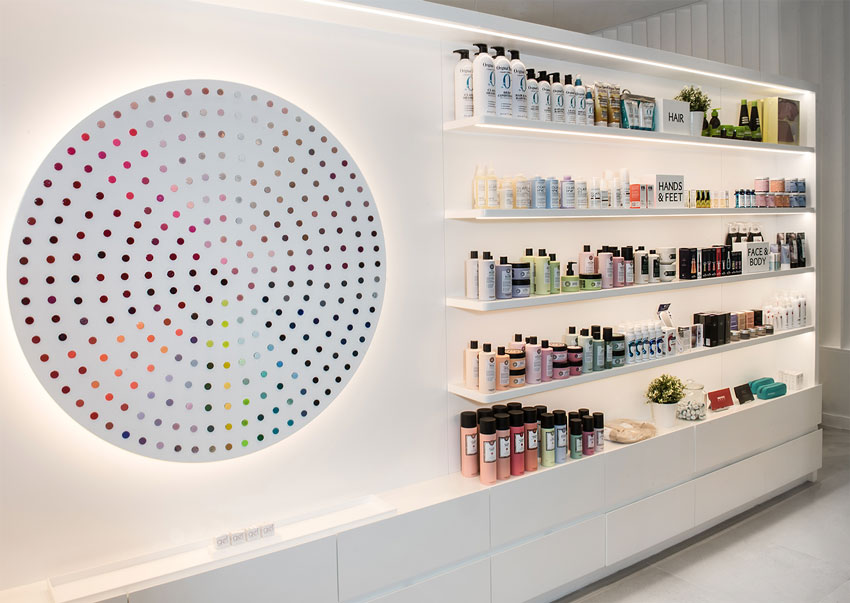 What training and support does N.Bar provide franchisees?
Because we've been in successful business for 22 years, we know what our customers want, and how to help you deliver it. As our partner, we will support you to achieve your own success, including: A week of training in Dubai, followed by three weeks in your salon with your technical team for every beauty service you'll provide, plus, business management. Launch and ongoing marketing support and materials, staff recruitment strategies. We are here to work with you every step of the way sharing our experience and expertise.
It doesn't end there. You will have on going training and support through a dedicated UK based Operations Manager, as well as others in the network to mentor and guide you – we believe there is strength in collaboration.
We're literally rooting for your success and will work with you to empower you in your new venture. So, we have you covered!
How can I get started?
This is your amazing opportunity to be involved in a premium brand taking the UK's beauty industry by storm. Start your N.Bar franchise, by speaking to Jody – complete the enquiry form to arrange a phone call to discuss what you need to do next.
Get Your Free Information Today!
To contact N.Bar for more information regarding their Franchise and speak to them directly with any questions you have, please complete the form below.