Finance Available
Optic-Kleer Franchise
Windscreen Repair Franchise
Optic-Kleer, the UK's largest independent windscreen repair company, is offering a low-cost franchise opportunity. With this franchise, you will repair customers' windscreens while they shop at large key retailers.
Financing Assistance
Yes, through a third party.
Industry
Windscreen Repair
Available Locations
Franchise opportunities available across the UK.
Franchise Associations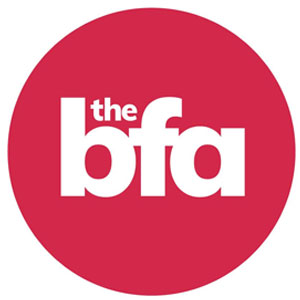 A clear choice for business ownership
Optic-Kleer is the UK's leading car windscreen repair franchise. Established for over 30 years, this low investment, low-overhead franchise opportunity has a high ROI and serious scope for growth.
As an owner-operator, you have the freedom and flexibility to build your business to suit your aspirations and lifestyle, all with Optic-Kleer's expert team behind you.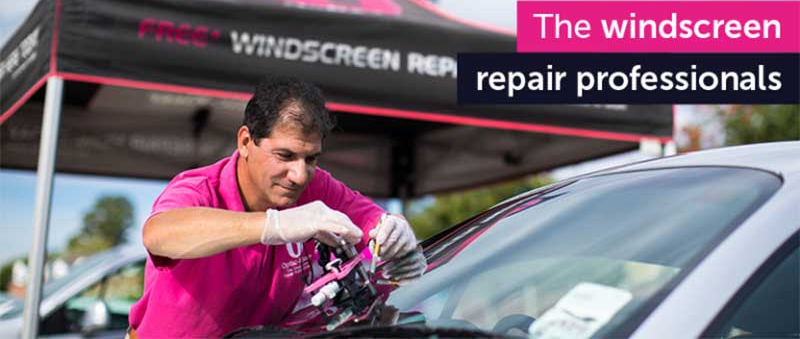 Optic-Kleer has agreements in place with major supermarket chains as well as other key retailers such as DIY stores. This gives you a wide range of high-footfall car park locations in which to set up your mobile repair unit. You're given the tools and training to fix a windscreen in around 20 minutes. You repair customers' windscreens whilst they shop – the ultimate convenience!
Big News from the Optic-Kleer franchise.
April-2022: MD, David Overton is very pleased to announce that, after many years of intensive negotiation, he has now secured an incredible new deal for the Optic-Kleer franchise network:
Optic-Kleer franchisees are now able to trade in the car parks of more than 450 Sainsbury's stores nationwide.
Optic-Kleer also achieved 5 Star Franchisee Satisfaction Status in 2021.
Optic-Kleer's state-of-the-art systems make life easy for you and your customers. Payments can be made direct to you on completion or customers can make a simple claim through their motor insurance via your tablet. A central support team process all invoices and chase payment on your behalf which means you have more time to carry out more repairs… and earn more money.
Reviews from 10th November 2022
When you're not carrying out repairs, your time will be spent responding to customer enquiries, checking your Google reviews, engaging with potential customers on social media and planning your locations for the weeks to come. Bespoke back-office systems are mobile and tablet compatible which means all of this can be done on the go, at a time to suit you.
Customers are drawn to us in supermarket car parks as they can have their windscreen repaired whilst they shop," Mike Cruz, Lincolnshire franchisee
Excellence as standard
Thousands of 5-star Google reviews from satisfied customers nationwide
The most technically advanced repair system currently available in the UK market
Ranked as the UK's number one windscreen repair franchise in 2021*
Named as one of the top two automotive repair opportunities in the UK in 2021*
Proud Member of the British Franchise Association
Sit on the Windscreen Repair advisory panel for British Standards in the UK.
Source:
* Elite Franchise Top 100 2021
Your investment
Optic-Kleer's low investment level makes this a truly accessible franchise. Priced at £19,950 for an exclusive territory, the package includes equipment and initial consumables, marketing collateral and access to the brand's bespoke IT solutions. As well as start-up training and ongoing mentoring.
Your franchise fee covers an impressive package of branded marketing collateral, including the eye-catching overhead canopy, which will help to firmly establish you as the go-to repair service in your area.
Enquire now to receive the full breakdown of the franchise package.
Your earnings potential
With any franchise, the amount of effort you put in will determine the amount you get out of it; Optic-Kleer franchisees will, typically, average 5 windscreen repairs a day, working 21 days a month which generates £5,460** a month.
"The stock I have to hold is next to nothing. What I need I can order and have within a few days from head office. It's a nice easy ordering process," Mark Steels, Peterborough & Spalding franchisee.
Is there demand for Optic-Kleer?
YES…. Government figures show that there are now around 38.0 million vehicles in the UK, 31 million or so of which are cars. With so many vehicles being used there is a large and steady demand for repair or replacement of broken glass.#
PLUS – according to Plimsoll Analysis the average growth in the UK Windscreen Replacement Services market reached 9.1% in the latest year. ##
When you take into account figures that show one in five vehicles get a chip in the windscreen every year the potential market for windscreen repairs is 6 million every year.
Sources:
**Average repair cost based upon Operator data 2021/22. Your turnover will be subject to tax, business running costs and site fees.
#sectorsdonut.co.uk/sectors/automotive/windscreen-services/sector-trends
##plimsoll.co.uk/market-reports/windscreen-replacement-services
A team committed to your training & support
When it comes to training and support, the team at Optic-Kleer know exactly what it takes to make a success of this franchise. In fact, Managing Director David Overton started as an Optic-Kleer franchisee himself!
New recruits benefit from a mix of classroom and field-based training. Long-standing franchisee, John Speare, has more than a decade under his belt and has repaired thousands of windscreens. He now heads up Optic-Kleer's initial training and has developed a 2-day in-field programme designed to equip you with the confidence and skills to earn from day one.

Once you're up and running, you will receive ongoing support for the life of your franchise. From marketing and IT to systems and financial reporting. The Optic-Kleer culture is one of collaboration and knowledge-sharing with experienced franchisees bringing new ideas to the table when it comes to business growth.
"The team in the office are unbelievable. They sort absolutely everything out for you, they are always available on the telephone if you have any queries. And the way they process all of our transactions – I don't know how they do it! It's very efficient and they have never let me down," John Speare, Suffolk franchisee.
Take control of your future, today
Optic-Kleer franchisees are highly motivated, with a strong work ethic and enjoy the variety that comes from working in different locations with different people. If you'd like to be your own boss with the support of a market-leading brand, fill in the form below to receive more information about Optic-Kleer.
Interested in starting a Optic-Kleer Franchise?
To contact Optic-Kleer for more information regarding their Franchise opportunity and speak to them directly with any questions you have, please complete the form below.
Get Your Free Information Today!
To contact Optic-Kleer for more information regarding their Franchise and speak to them directly with any questions you have, please complete the form below.