Join a Growing Outside Fitness Franchise!
Whether you are looking for a career change; a more flexible lifestyle, looking for something you can own; or a new challenge, a One Element franchise provides a brilliant chance for you to take ownership of your life.
Not restricted by 4 walls, our franchise model has exceptional growth opportunities for low investment and entry costs, with the ability to be profitable within 3-6 months.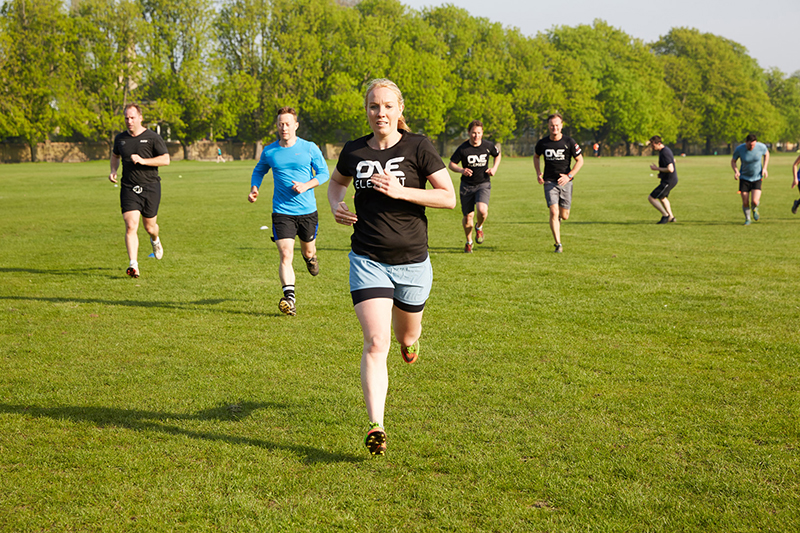 Training & Support Provided
We have spent over 10 years developing and improving the One Element business model. We have therefore been able to create a comprehensive training and support framework for our franchisees.
Before launching your franchise, you will have all the support and learning you need to be successful. It is important that our franchisees fully understand the science behind our fitness programmes, the need to be consistent in providing our fitness sessions and the importance of the different types of socials we provide to members to ensure they get the most out of attending and keep coming back.
You will spend time with our trainers and members and will come away really understanding what it is like to run, and the opportunities provided by, a One Element business. Importantly you will also gain insights as to what it is like to be a One Element member.

You will receive the knowledge we have developed since 2007 which will help you make a success of your business and we will support you during your launch sessions as well as provide ongoing support as you grow your business.
You will get the benefits from running your own business but you will not be doing this on your own.
HSBC's franchise division supports our franchise model and provides funding to our franchisees to help with investment costs of setting up a One Element franchise.
The Ideal One Element Franchisee
We're looking for people who are driven, committed and ambitious who have the same outlook as us, enjoy fitness and the outdoors and have a passion for getting the best out of people.
You'll need to be able to manage people and be sociable as this is a people business and will be central to your success.
Next Steps
If you want to find out more and think you have what it takes to be successful, we'd love to hear from you.