Pitman Training is the leading franchised training provider in the market. A proven business model based on over 20 years of success with a strong, trusted UK Superbrand since 1837.
Pitman Training is the leading franchised training provider in the market. A proven business model based on over 20 years of success with a strong, trusted UK Superbrand since 1837. Read Less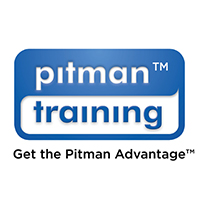 Change Your Future and Change Lives
With a Pitman Training Franchise
Pitman Training is a leading independent British training provider, established in 1837. The UK Business Superbrand™ operates an extensive franchise network, providing a global reach for their innovative educational products, helping transform careers and change lives through self-paced vocational training.
Specialists in Office, IT, Administration, Finance and Business skills, Pitman Training offers a unique flexible approach to training through their audio-led, computer based courses and diplomas. Pitman Training has been trusted for generations enabling the provision of exceptional centre-based training for thousands of people every year throughout the UK, Ireland and overseas.
Pitman Training courses and diplomas appeal to individuals of all ages and levels of learning and vocational skill.
Franchisees help to improve the career prospects of many and support those looking to change career, return to work and develop further for career progression, enabling the pivotal steps which can help others to change their lives.
Quality is at the heart of the Pitman Training experience and the strength of the brand is unrivalled in the sector.
Truly meeting students own specific needs provides the company, and their Franchisees a genuine competitive advantage in the vocational training market.
The company recently launched an exciting new division of the company - 'Pitman English'. This innovative new product was developed due to the great demand for the international workplace for high levels of English skills. The modern English language course combines audio and computer-led training, with access to on-line tutors, for students wanting to improve their English Language skills in four key areas; Speaking, reading, writing and listening.
Pitman Training Group continually invest in improving the Franchisee experience, using the latest technological advances. The company has recently launched a new cutting edge marketing website to generate leads, of which each Franchisee has their own microsite. Franchisees now have access to a modern CRM to nurture leads throughout all stages of the sales process. In addition, Pitman Training Group recently introduced their new Virtual learning Environment (VLE), Pitman Campus, which is a fresh and easy to use platform for students to study.
Why Pitman Training?
Mature Franchisor with over 20 years of experience
Brand leader in the vocational training market
Financial stability - growth throughout the recession
Proven business model – circa 90 franchises in the UK, Ireland and Worldwide
Unique offer - flexible, in tune with today's needs
Growing market - IT is fast moving, creating continuous demand and good English Language skills are a prerequisite for many jobs across the world
Multi-sector appeal - private consumers, business and public sector
Sophisticated business management systems and marketing support
Cost effective – no requirement for additional trainers
Products regularly updated by an internal Product Development Team
In-depth training with sales and marketing, product and customer support expertise provided
Available Opportunities
Areas available:
UAE
Oman
Qatar
Saudi Arabia
Malaysia
Indonesia
Thailand
Vietnam
Philippines
Africa
Caribbean
Latin America
Eastern Europe
United Kingdom
About you
Pitman Training welcomes the opportunity to hear from candidates of a high calibre. If you have excellent sales and interpersonal skills and possess a solid knowledge of running a business, you could become an excellent Pitman Franchisee. You would be required to utilise your resource and local knowledge to successfully manage and develop your own Pitman Training centre in your area.
If you are interested in becoming part of a Pitman Training's future success please complete the contact form below.