Rhino Surfaces Franchise
Home Improvement Franchise
Control your own lifestyle and become part of a network dedicated to the highest standards of workmanship and customer service, all whilst producing a product that is in high demand - full of environmental and consumer benefits!
Industry
Home Improvement
Lifestyle
Full Time or Part Time
Available Locations
Opportunities available across the UK
Own Your Own Rhino Surfaces Resin Bound Franchise
'Rhino' – synonymous with strength, they love mud and have a huge appetite for vegetation, which helps shape their indigenous landscape, keeping a healthy balance within the eco-system.'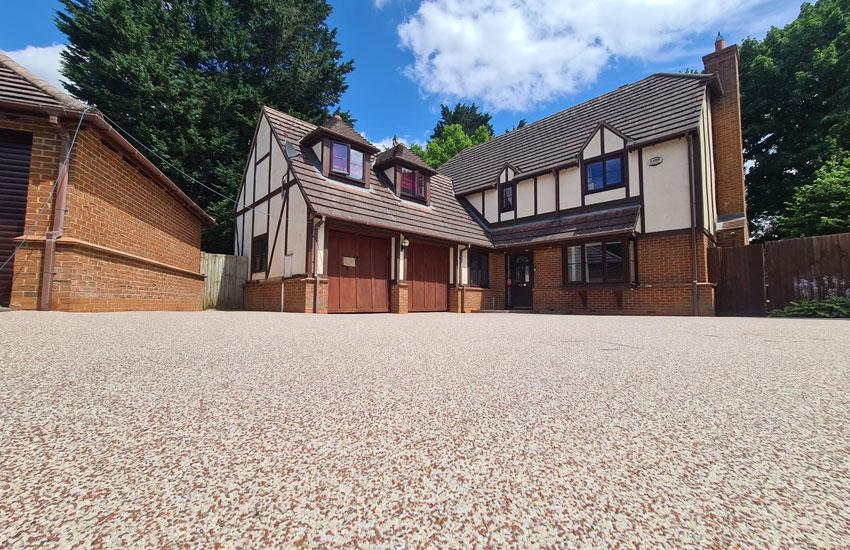 What does any of that have to do with the Franchise opportunity from Rhino Surface Solutions? … PLENTY!
Rhino specialise in the 'full service' installation of premium quality, high strength resin bound surfaces – from dig out (we love mud too) to surface installation and every stage in-between.
So, what's a 'full service' installation? It's well recognised within the groundworks industry that a surface is only as good as the base it's laid on (and indeed, the ground beneath that!). At Rhino, we carry out our own groundworks as well as the surface installation. As a franchisee, we'll train you on every aspect of mirroring this full service. That's more control for you over the performance and longevity of the surface and more earnings potential.
Since 2008, we have shaped landscapes with beautiful, slip resistant, non-fade surfaces which, amongst many other benefits, can drain up to 25 litres of surface water, per metre, per second – helping to manage the ever-increasing threat from urban flooding!
We have a huge appetite for vegetation too – our resins are derived from the Castor plant (a sustainable resource responsible for absorbing harmful carbon dioxide from the atmosphere). We also use the shredded rubber from waste vehicle tyres to form our permeable bases. In-fact, a typical 40 square metre driveway will use the waste rubber from over 200 vehicle tyres.
As one of the longest established resin bound installation companies in the U.K, Rhino has gained extensive knowledge and experience of how to design and create long-lasting surfaces.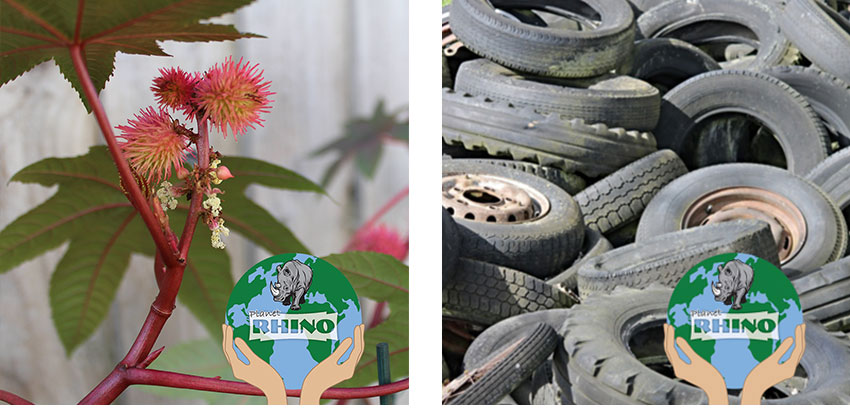 This experience has driven us, over the years to expand into a training academy (as well as professional installers), where we have provided hundreds of trainees with the expertise they need to create their own beautiful resin bound surfaces following the tried and tested Rhino techniques.
Rhino Surface Solutions Ltd is now ready to replicate our high standards across the industry exclusively to our franchisees! Training them not only how to construct a high quality resin bound installation but also how to run things behind the scenes to ensure your Rhino franchise operates smoothly and professionally to the high standards that Rhino have built their reputation on.
The customer experience is always at the heart of everything we do and, as a business, is our main priority. These levels of excellence are reflected in our Trading Standards accreditation and independently verified (very happy) customer reviews. We will mentor you to reach the standards required to help you achieve Trading Standards accreditation within 18 months.
We believe our invaluable experience paired with our admirable customer service is the recipe to our success and we are now ready to share this opportunity with like minded/driven individuals who wish to become part of the Rhino family.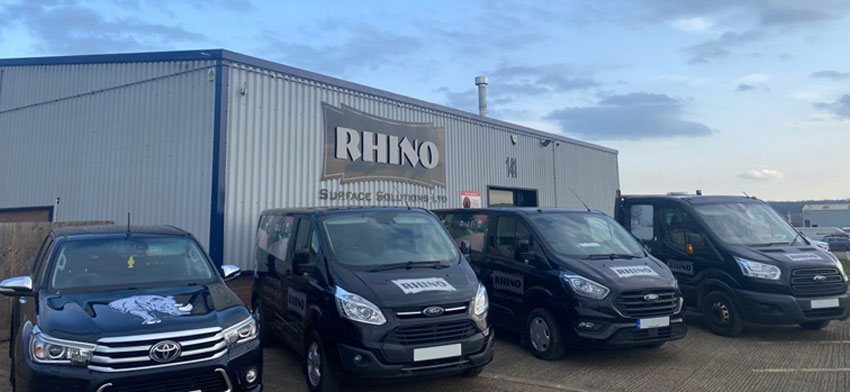 Rhino Surfaces Franchise Benefits
Become part of a network dedicated to customer care and strong values
Provide customers with a desirable product that outperforms others on the market
Rhino's green initiative, leave less of a carbon footprint on the planet
Exclusivity in your chosen territory
Become part of a recognised and trusted brand within the industry
Continued and consistent support from a friendly and professional team, dedicated to your success
Access to the significant manufacturer discounts secured by Rhino
A better work/life balance
Mentoring/training from a team that has over 15 years experience in the industry
In depth mentoring and coaching, to help you achieve Trading Standards approval
Excellent earning potential
Bespoke CRM system, to help franchisees manage their time and clients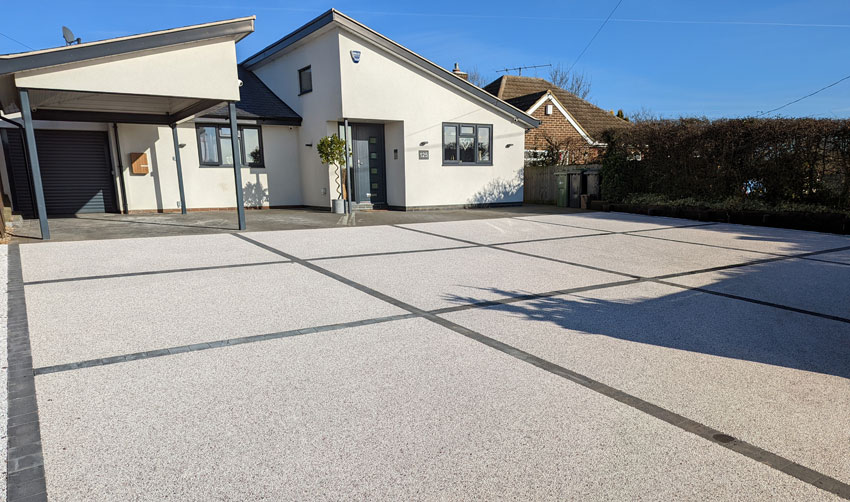 Training
There's no question that resin bound is a beautiful product. It's aesthetically pleasing, strong and out performs all other surfacing options available. However, none of its many benefits will mean anything if it's not installed correctly, with high quality materials, by installers who understand the ground works, the methods, and the science behind it all. A lack of knowledge can cause costly mistakes and customer dissatisfaction. Our intensive and extensive training is built on our mistakes and our learnings from 15 years of installing these beautiful surfaces.
Never operated a digger or handled a trowel before? Don't worry, we will teach you! From base build up to the surface installations and everything in-between, our training covers all of the practical, hands on elements of the installation side of the business. You will leave your practical training course with all of the tools, skills and knowledge you will need to start constructing your own resin bound installations, bringing elegance and charm to your own customers properties! Not only will you have the continued support of the Rhino team but you will also have access to our exclusive online training courses to keep your knowledge up-to-date and consistent.
Do you find the prospect of running your own business daunting? Unsure how to create your own business plan? Having the right coaching and support alongside invaluable training on the day to day running of a resin bound business is essential to your success. Not only will we support you but we will monitor your progress, making sure you are on the right track to help you to achieve your predicted goals and inspire you to make the decisions that are best for you and your Rhino franchise.
As you know by now, customer service is at the heart of everything we do, and the Rhino customer experience is like no other! We will train you and your team to be confident and clear with your communication and customer facing skills to ensure your installations run smoothly and professionally. Our customer service procedures are based on the Governments Trading Standards commitments and as such our operations manual reflects this so that your own business will be well-prepared to earn their own Trading Standards 'buy with confidence' accreditation.
Once all your training is complete you will benefit from the continued support and mentoring of Rhino's support team, whatever your question or concern we are here to make sure you are confidently fulfilling your personal goals and adding value to the Rhino Surfaces brand.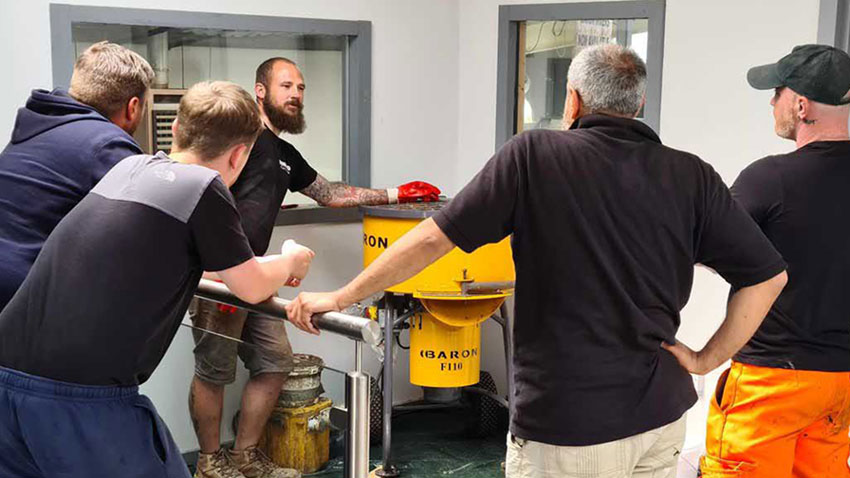 Daily Life of a franchisee
As a franchisee, your role will be different on a day-to-day basis. Your time will be split between being out in the field surveying properties or carrying out installations and other days may be more office based, writing up quotations, replying to enquiries or crunching numbers.
A Rhino franchisee will be responsible for the day-to-day running of their business in line with the procedures laid out in the franchise operations manual, but you will be supported with any questions you have through a dedicated franchise operations team at our head office as well as site visits as required.
You will be responsible for the management and training of your own team both on site and in the office, ensuring company policies and procedures are being followed at all times (online training has been developed to assist you with this). You and your team will be provided with their initial Rhino training; then it will be your responsibility to make sure everyone has undergone the same up-to-date training courses.
Whether you are starting your Rhino franchise journey solo, with a business partner or a full team, you will have the full support and mentoring of the Rhino team at all times.
We value a proactive team attitude, a willingness to learn our business and a thirst for developing the skills necessary to succeed.
If you have a passion for perfection, a desire to learn, a good attitude and are driven by success, along with a commitment to deliver the same customer service excellence Rhino has built their name on – then a personally and financially rewarding future with a Rhino Surfaces Franchise awaits you.
Get Your Free Information Today!
To contact Rhino Surfaces for more information regarding their Franchise and speak to them directly with any questions you have, please complete the form below.