Do you have a passion for cooking or baking? Do you love working with children? Why not combine your skills and passion to run your own flexible and fulfilling children's cooking business.
Do you have a passion for cooking or baking? Do you love working with children? Why not combine your skills and passion to run your own flexible and fulfilling children's cooking business. Read Less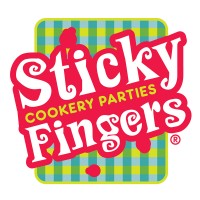 If you enjoy working with children, love cooking and want a low start-up cost for running your own business, then Sticky Fingers Children's party and cookery workshop franchise could be for you!
There are several ways to generate income from this exciting business: children's cookery parties; pre-school and after school workshops; nurseries and holiday clubs where the Great British Bake-off has been our leading influence. Our Children's Cookery sessions are both fun and educational.
We have designed the franchise to be flexible, so that you can either run a couple of sessions per week to fit in with your family, concentrate on weekend parties, or do all of this to generate a full-time income.

You will be buying into a brand that has already enjoyed great success.
After 10 years of delivering cookery parties and holiday bake-off sessions to Children in Derbyshire, Nottinghamshire and Leicestershire, Janet Cousins, the founder, recruited her first two franchisees in 2016.
Janet's background was in catering, teaching cookery and food hygiene, frequently to workers in Early Years and Children's Centres for the local County Council. Janet built on her knowledge and experience over the years to create a package that ensures everything runs smoothly.
All initial training is given together with an Operations Manual which lays out everything you need to know. You will also have your own page on our website enabling you to display your current activities, photographs and any information you would like to impart to visitors to the site. You will receive ongoing support from Janet, who is always available to contact via phone, email or skype and engaging with other franchisees will help to reinforce what you are doing. Sticky Fingers will also advise on how to market your business to generate a regular supply of eager customers and give help with setting up your accounts.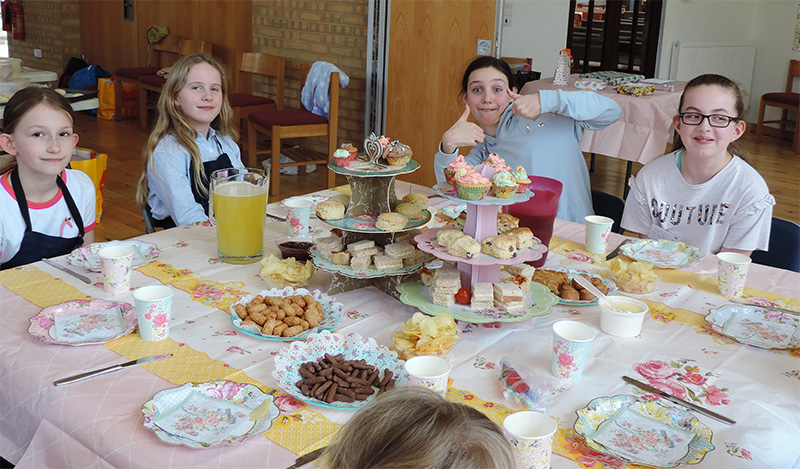 Who we are looking for
You do not need any experience to start the franchise as full training will be given.
However, you must enjoy cooking and the company of children, and uphold our values and commitment to delivering the best possible experience for every party and workshop. You will also need to be sociable and have the drive and enthusiasm to build your business over time, with lots of energy to run the parties. It is also important to be well-organised as this can benefit both you and your clients in the weeks before a party. You will be required to undertake basic Food Hygiene training, which we can provide and obtain a DBS Certificate.
Our franchises can suit a variety of people who want to work around family commitments. They are also suitable for people who would like to ease off their pressured full-time jobs for something a little more fun and relaxing. You can be your own boss, yet have the encouragement and support from Janet and other franchisees. There are no set targets for our franchisees in the first 6 months.
Your Investment
Your initial investment will include an equipment starter pack with everything you need to run your first party;
Use of intellectual property such as Brand, Name, Method and Logo
Digital templates
Operations manual which guides you through all policies, procedures and session plans
A set of embroidered logo aprons
A large exclusive geographical area
Your own page on our website and social media
Initial training in party management, marketing and regular ongoing support.
Earning Potential
As a franchisee, you can expect to earn around £150 net per two hour party after all expenses and royalties have been paid. This does not include any additional income you could generate through sales of merchandise, birthday cakes etc. Larger parties choosing the Gold or Platinum package will generate in excess of £200 per party. The pre and after-school classes and holiday clubs can also generate a steady income on a weekly basis.
Next Step
If after looking at all our information, you would like to speak to someone, please get in touch using the enquiry form below so we can arrange an informal chat.
You might also like to attend one of our cookery workshops or parties so you can see how it all works in practice followed by a presentation on how the franchise operates. You will be under no pressure to buy into the business, as we feel it is more important that you make the right decision for you and that we feel you are right for us.