If you're really passionate about cats and you want to build a profitable and sustainable business as part of a premier and nationally recognised brand, then The Cat Butler® franchise offers the ideal opportunity for you. Established in 2015, The Cat Butler® is the UK's Premier Cat Sitting... Read More
If you're really passionate about cats and you want to build a profitable and sustainable business as part of a premier and nationally recognised brand, then The Cat Butler® franchise offers the ideal opportunity for you. Established in 2015, The Cat Butler® is the UK's Premier Cat Sitting Service providing a stress-free alternative to a cattery. The Cat Butler® services are in demand, and the franchise network is growing across the UK. Have a look at our customer video to find out more about what we do. Read Less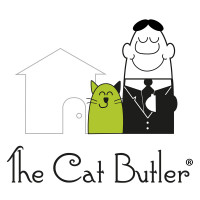 Turn your passion for pets into success with The Cat Butler Franchise
The Cat Butler offers a unique opportunity that combines your love of cats with a dream career that's flexible, profitable and rewarding.
We offer a unique service that provides regular visits to care for our clients' cats whilst they're away.
If you aspire to start your own business and have a huge love for cats, we've built a trusted, accredited and firmly established franchise that could be perfect for you.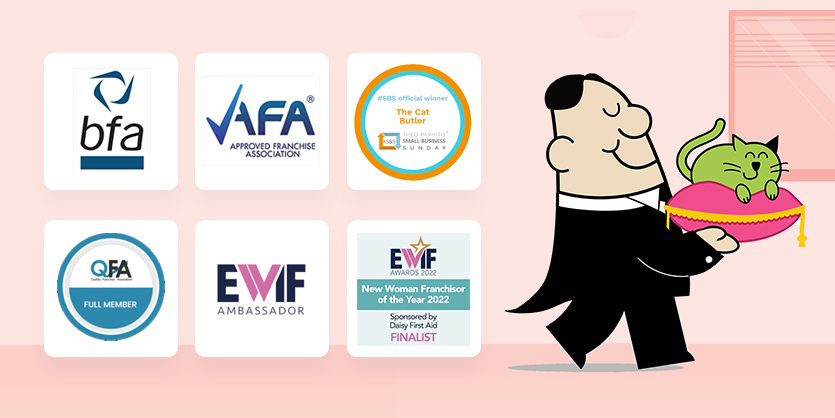 What makes The Cat Butler different
A Trusted Brand That's Only for Cats
Offering pet sitting services only for cats means that you will become a specialist in providing cat sitting services in your area, helping to quickly build a base of returning customers.
The Cat Butler cares for thousands of cats across the UK with services delivered by a network of vetted, trained and fully insured cat-loving professionals. The reputation we've established has allowed us to grow at an exceptional rate, and our franchisees benefit from this recognition to secure new clients.
A Flexible Business That Works Around You
Our cat sitting service is competitive, affordable and most importantly scalable.
Becoming a Cat Butler requires lower start-up costs than other pet-industry businesses. In addition, our unique combination of affordability and specialism in cat care gives us a competitive edge over competitors such as catteries and general pet sitting services.
A Complete Support Network and Established Business Model
You don't need prior experience to become a Cat Butler – the key requirement is a love of cats and a drive to succeed.
We've created a business model that's replicable, and with this we provide a complete package to ensure local Cat Butlers succeed and grow their business. This covers all aspects of start-up including training and support, through to on-going marketing and recruitment.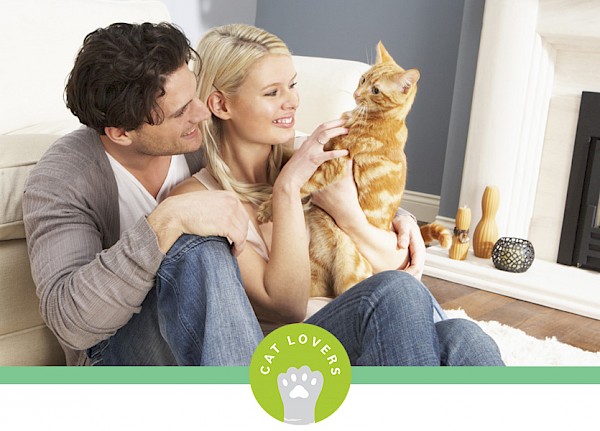 "We saw it as a simple business model that permits people with little experience running a business to start up and build up a client base quickly.
It was particularly advantageous to us in that it was also home/locally based and allows us to work around our family and existing work commitments.
The marketing and training assistance is also a big draw. It is essentially the complete start-up package for those of us that love and live with our feline friends!"
Gregory & Romina,
Bromley Franchisees
2022: The Purr-fect time to start your own cat sitting business
The pet industry is thriving - and the cat sitting market is booming and going to see unrivalled growth in the next couple of years.
3.2 million households in the UK have acquired a new pet since the start of the pandemic and a lot of these pets have been of the feline variety.
In fact, the Pet Food Manufacturers Association (PFMA) estimates that some 12 million homes across the UK are now ruled by a cat. That's a massive increase from 7.5 million cats the year before!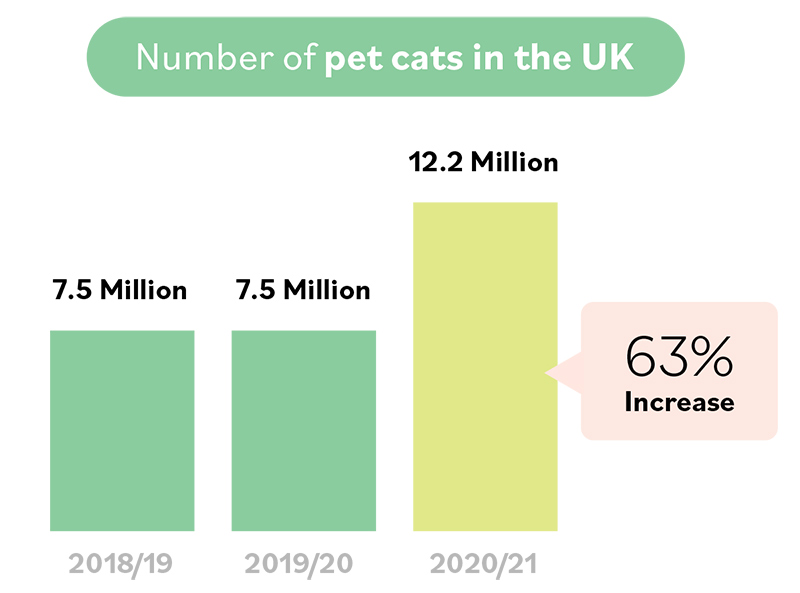 Three reasons to make a change and join The Cat Butler this year
Holidays are back on the table
Holidays are possible once more, and families need people they trust to look after their pets. Catteries are an option, as too is asking a friendly neighbour. After spending so much time at home, though, cat owners are more aware than ever of their cats' love of being in their familiar surroundings - which is great news for cat sitting business owners like us!
The Market is growing
With a 63% increase in the number of pet cats in the last year, coupled with rising demand for in-home cat sitting services, now really is the purr-fect time to come on board as a Cat Butler franchisee. These cats need Cat Butlers to serve them while their humans are away. Demand for our services is through the roof right now, and we need enthusiastic cat lovers to help us meet this demand.
There's loads of support available
We are not talking here about the support we offer you as a franchisee; we're talking about the government-backed business start-up loans available to help you realise your dreams of becoming a cat sitting business owner. We can help you find and secure finance for your Cat Butler franchise business.
The Complete Start-up Package
We give you everything you need to get your business off to a flying start in your local area and start generating earnings immediately:
Exclusive franchise territory area
The right to use the powerful Cat Butler brand
Step-by-step operations manual
Your own personal mini-page on The Cat Butler website
High online visibility (over 200,000 followers on social media)
1st page Google local listing for your new business
Three-month business launch marketing programme
10,000 solus leaflet drop in your local area.
Personalised stationery + marketing materials
Bespoke operational software to manage the business
On-going expert support and advice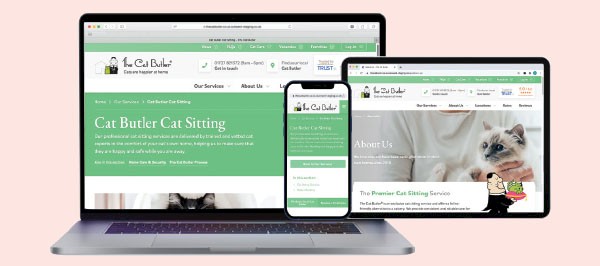 The Cat Butler Opportunity in Detail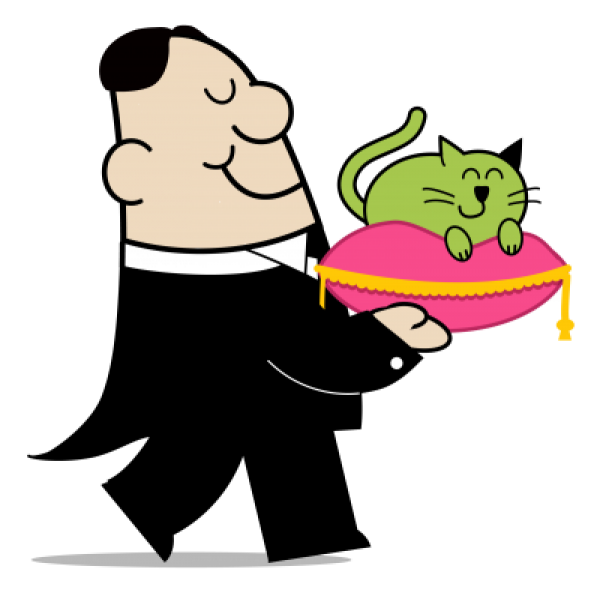 Flexible & Scalable
The Cat Butler model is flexible, and our franchise opportunity enables you to build a successful business around your passion for cats, as well as your family and your lifestyle. As the number of regular clients increases, you can take on self-employed cat sitters to help with the service delivery.
It requires no prior experience and we can get you set up very quickly. Our only real requirements are that you love cats and that you're excited about the idea of running your own business.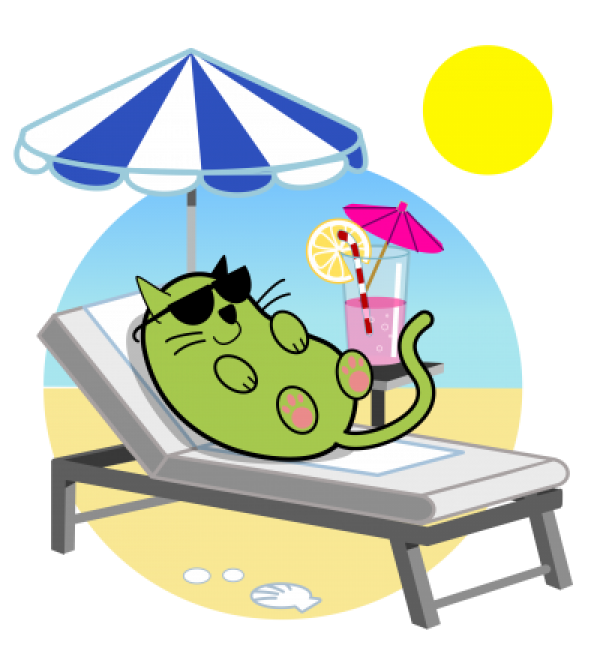 High Profitability
The Cat Butler franchise model offers you the opportunity to build a highly successful and profitable business in your area. With low start-up costs, the ability to work from home, and the high potential for repeat business and referrals, we give you everything that you need to grow your business year after year.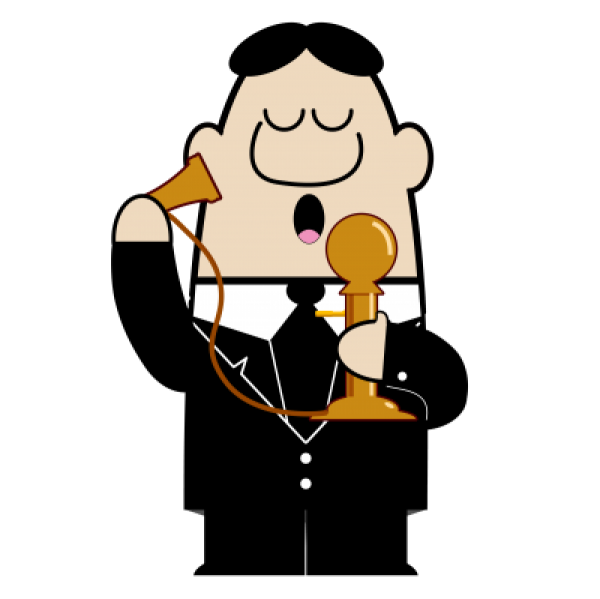 How much is your investment?
The investment to become a Cat Butler franchisee is just £9,999, and this covers the initial package of services and start-up support that we provide to every franchisee. Using our marketing systems, we expect that your bookings will start within the first few weeks.
Could The Cat Butler be for you?
Demand for our premium cat sitting services is at an all-time high right now – and it's only set to continue given the huge growth in cat-loving households recently.
To help us meet this demand and deliver the very best service to cats everywhere, we are recruiting enthusiastic Cat Butler franchisees across the country.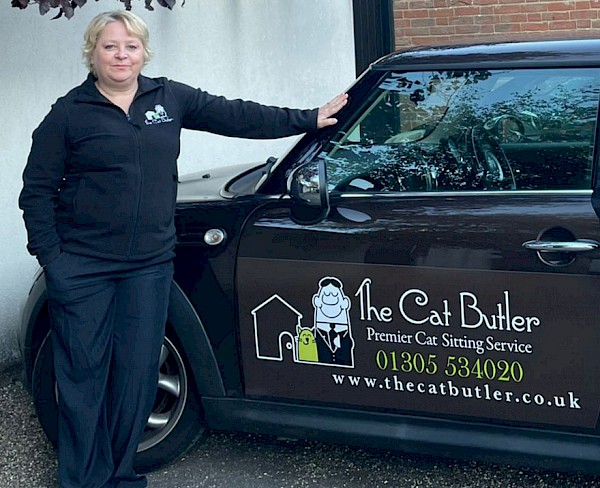 Take the first step
If you're a cat lover and dedicated to providing exceptional customer service, then The Cat Butler could be purr-fect for you.
When you join our franchise family, you might be your own boss, but you'll never be alone – we are always here, ready and willing to help you build a business that we can both be proud of.
Enquire now to find out more - We'll send you helpful information, including a free copy of our detailed Franchise Prospectus