The Happy Angel Company franchise can be a hands-on franchise or a management franchise, the option is yours. We are now looking to expand and have franchise opportunities nationwide for like-minded people
The Happy Angel Company franchise can be a hands-on franchise or a management franchise, the option is yours. We are now looking to expand and have franchise opportunities nationwide for like-minded people Read Less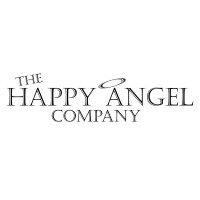 The Happy Angel Company Franchise Testimonials
Below is a selection of testimonials from people that operate the The Happy Angel Company Franchise or have used the The Happy Angel Company business services in the past.
My wife had seen the Happy Angel van on numerous occasions out and about and was immediately drawn to it, so when we needed help with our housekeeping this lovely van was an indicator that she was not your average cleaner". Yvonne has been with us now since she started her business some six years ago, and we have watched her business grow and flourish with great interest. As a successful business man myself, I have been tremendously impressed with how she has managed to grow her business from such a small start. With so many new start businesses failing in their first couple of years, she has managed to find that niche that so many fail to do. She provides an excellent service with an excellent attitude, in a market where her like are so desperately needed.
Six years ago, I moved out of my property of ten years and Yvonne and her team went in and did a deep clean in readiness for the new owners, leaving me free to concentrate my time and energy on my new home. I was so pleased with her standard of work and thoroughness, that I employed The Happy Angel Company to clean my offices as well. Very happy with the company.
I am writing to thank you for coming to my rescue with your Happy Angel Company. Working full time and with a house full arriving on Christmas Day and a grubby ancient home to clean, I was in a real pickle. You came to my rescue and cleaned and polished my home from top to bottom so that it was pristine in readiness for my guests. You arrived in your purpose fitted van, with all the equipment and products you needed to complete a professional job. I will certainly highly recommend you in the future.
We have used The Happy Angel Company now for four years. They have taken away all the pressure of working very hectic careers whilst running a home. I have always been very happy with the standard of cleanliness and how wonderful our home feels when they have finished. They treat our home and our belongings with great respect. When both my partner and I became seriously ill two years ago, they just took all of the pressure away. There were tasks that I had just taken for granted that I just could no longer do, such as change the bed linen. Yvonne took care of that and also did the ironing, whilst her husband came to take care of the garden which we were unable to do. I am now back at work and can come home to a wonderful clean home. She brings all her equipment and products in her wonderful Happy Angel van. I can very happily highly recommend the Happy Angel Company to anybody.
Happy Angel Company, thank you so very much for all your help this year. Excellent service as usual.
Dear Yvonne and your Happy Angels. Thank you so very much for doing my housework and my washing for me. God bless you. You are all such kind and lovely people.
Thank you, Happy Angels for all your hard work this year. You always turn up regular as clockwork, you always do a fantastic job and make my life so much easier. Thank you so much.
I really cannot recommend Yvonne and the Happy Angel Company highly enough. We have a holiday let property and employed Yvonne and her team to fully manage our property for three years whilst we went travelling. She not only took care of all the changeover's and housekeeping involved in that, but she also took care of any client issues and dealt with the booking company on a weekly or daily basis, any repairs following guest visits, maintenance issues etc. We returned home to a thriving business and very happy guests. Thank you so much.
Yvonne and the Happy Angel Company have fully managed our holiday let property for two years now and by doing so absolutely transformed our lives. Both my wife and myself work full time in very demanding jobs and until Yvonne came on board our lives were a nightmare of juggling our professional lives with a young family, with the holiday let and all the additional work that it entails. The property is very old and wonderful, but things break down and go wrong when you are old. It was my family home and we have such wonderful and happy memories growing up there and we didn't want to sell it until the time was right, for us. Yvonne dealt with all the guests, the changeover's, the laundry, the holiday let company, complaints, break down's everything that we just did not have the time for, or indeed the knowledge. Very importantly, she looked after our old family home with compassion and love. I would not hesitate to recommend Happy Angel Company and Yvonne if you have a holiday let property and need a fantastic Housekeeper either to just do the changeover's or indeed to fully manage it, as we did. Completely trustworthy and she really does know her way with properties, people and very importantly, customer care. She always called the guests prior to arrival to introduce herself, was always available should there be any problems and very importantly, always kept us updated with anything and everything we needed to know about. Excellent service.
Thank you so much for your excellent service and help throughout the year. Many thanks.
Many thanks to you and your staff for the excellent work you do for us. We feel very lucky to have you in our home. Every best wish.
Thank you Happy Angels, for being there for us as we get older and needing so much extra help. Bless you.
Thank you, Happy Angel Company, for looking after us grubby lot in the offices. You clean up after us and make us ashamed that we do not look after our homes the same way that you look after our work environment. We do feel respected and regarded by our employers for you taking care of our work place, so thank you very much. PS we will try to be cleaner in 2020 😊.
Thank you, Yvonne and your Happy Angel team for looking after our offices in Diss. It does mean a great deal to us all that we work in an environment that is conducive to productivity, and the fact that our offices are clean and fresh means so much to all of us. Thank you for all of your hard work throughout 2019 and see you next year. Many thanks.