Launch your own commercial finance business with Brokerplan. With access to over 250 UK based lenders, you will offer your clients a wide range of innovative financial products. A low investment requirement with fast ROI
Launch your own commercial finance business with Brokerplan. With access to over 250 UK based lenders, you will offer your clients a wide range of innovative financial products. A low investment requirement with fast ROI Read Less
A Unique Opportunity to Run Your Own
Commercial Finance Brokerage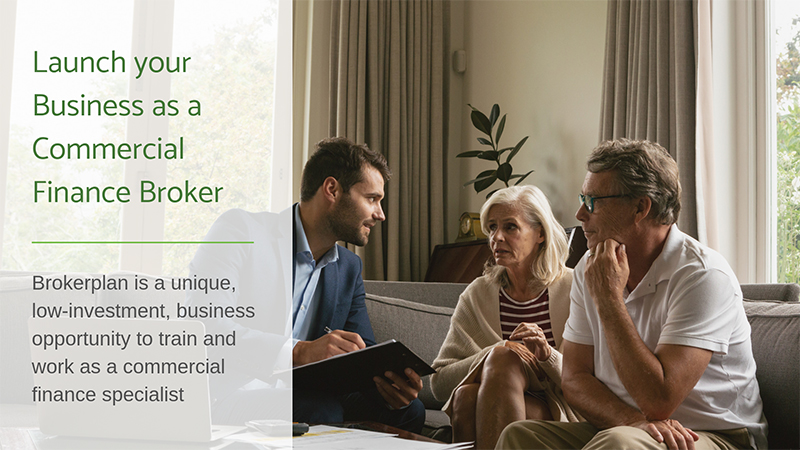 A low investment / High Return professional business opportunity.
Investment from £5,995- first year income projections £30K - £75K.
The services of a professional commercial finance broker are in very strong demand as the major UK high street banks remain reserved with their lending.
Many new banks and private lending organisations have entered the market with a strong appetite to lend to the SME market with new and innovative financial products.
When you train as a Brokerplan business partner, you will gain immediate access to over 250 UK-based lenders to serve the needs of your clients.
Previous financial services sector experience is not required, just the confidence to work with owner/managers of SME organisations and a desire to build your own profitable and sustainable business.
The investment requirement to set up and launch your business starts at £5,995, which includes a residential training course, marketing & business development support.
With a typical case delivering income in the range £2K - £8K, we expect a very fast return on your investment with projected first year earnings in the range of £30K - £75K.
The Brokerplan Business Partnership Proposition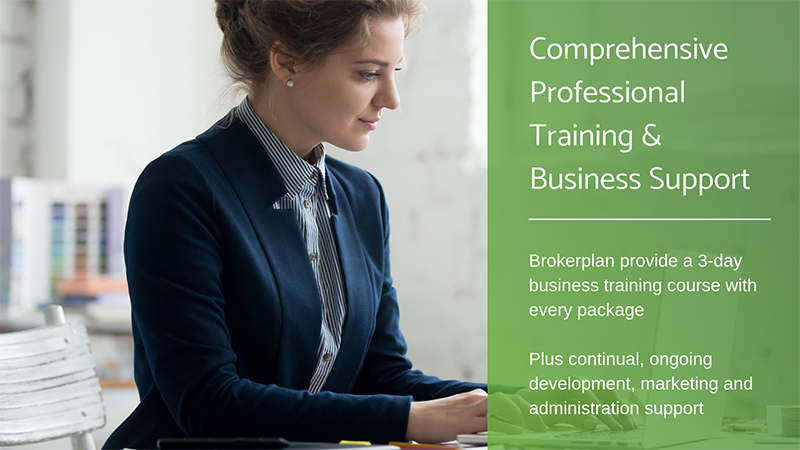 As a Brokerplan business partner we will give you the training, product knowledge, and business support required to offer a broad range of commercial and business finance services to your clients.
Brokerplan is a true turnkey business proposition, our comprehensive business administration and marketing package will ensure that you are fully equipped and ready to generate valuable business opportunities from day one.
Supporting SME Clients – High Demand Business Services
As a fully-trained and supported Brokerplan Business Partner you will assist your clients to get support for the following core financial products:
Commercial mortgages, buy-to-let properties etc.
Property development loans for builders and property professionals.
Mortgages to buy or refinance a trading business.
Short-term loans and 'bridging finance'.
Working capital loans from peer-to-peer lenders.
Business purchase loans to support acquisition, expansion and general growth.
Alternative overdraft business loans.
Asset leasing and hire purchase for equipment, machinery, commercial vehicle etc.
Cash flow support - factoring and invoice finance.
Equity release on residential properties or BTL portfolios.
A broad range of any purpose personal loans.
Capital allowance claims on commercial property.
Business and property insurances.
Pension utilisation for business purposes.
Each of these services offers valuable fee income opportunities.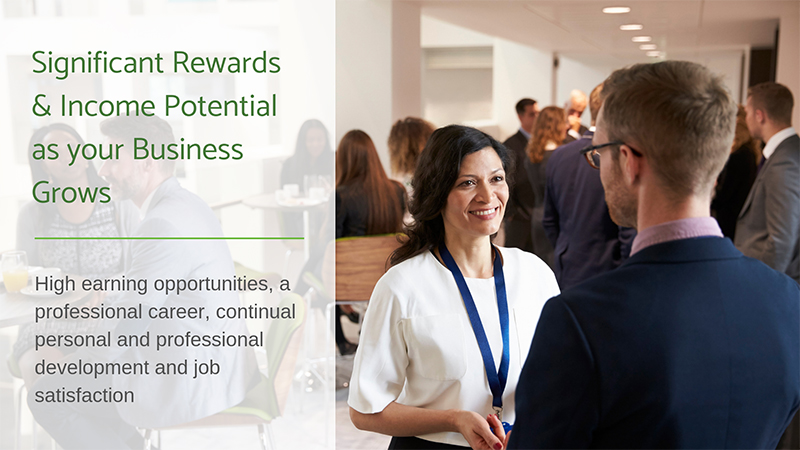 Brokerplan Business Partnership - Key Benefits Summary
High demand, professional business to business opportunity.
Full FCA compliance proivded - Appointed Representative (AR) status, registered individuals.
Modest business investment starting at £5,995 (No VAT payable).
Home-based business worked full or part-time.
Anticipated 100% ROI on first 2 - 3 commercial cases completed.
Comprehensive business training – residential programme including hotel accommodation.
Training offered for individuals, partnerships or multiple delegates.
Comprehensive business reference and training manual.
Full back office/admin support package.
Industry-leading commission and fee income package.
Projected earnings £30K - £75K in year 1 dependent on chosen package.
Dedicated Business Development Manager.
In-house consultancy support to manage and track every opportunity.
Fully-configured commercial finance website – customised for your business.
Full web hosting and e-mail facilities provided.
Logo/brand design and customised business brochures.
Marketing support includes e-newsletters, and social media support.
Access to regularly scheduled and exclusive webinar training from Brokerplan and our panel of lenders
Join the UK's Number 1 Commercial Finance Network and Learn How Brokerplan Can Help Launch Your Business
If you have a genuine interest in developing your own business as a commercial finance specialist then we would be delighted to hear from you.
We offer a no-obligation discovery sessions to fully explain how our business model works and to demonstrate the significant potential.
Take the first step to job satisfaction and financial independence. Complete the enquiry form and a member of our team will be in touch.
For an informal discussion please contact our Business Development Director-John Kent