This is a great opportunity to work with an established car air conditioning company, with unrivalled expertise.
This is a great opportunity to work with an established car air conditioning company, with unrivalled expertise. Read Less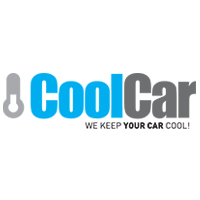 Join one of the oldest car air conditioning companies in the UK! Operating Since 1988
Cool Car is a British company based in the West Midlands, but with a rapidly growing franchise base covering Birmingham, Reading, Manchester, Liverpool, Northampton, Bedfordshire, Sutton Coldfield and many more on the way. We provide car air conditioning services to the public, trade, local garages and main dealers. We offer a mobile car air conditioning service with fully qualified aircon engineers specialising in car aircon recharge (regassing), servicing, fault diagnosis, and repair of car, van, and agricultural vehicles car air conditioning systems throughout the UK.
We've been operating now for over 25 years providing quality mobile vehicle air conditioning services to the public, trade and local businesses. Our experience and expertise together with the convenience and cost effectiveness of a mobile car air conditioning service is one of the main reasons why the public, trade and businesses from all over the UK enquire about our services.
Why a Cool Car franchise?
It's unique, we're mobile. We go to the customer at home or at work
We spend thousands of pounds each month advertising Cool Car online
Last year we generated over 1300 calls to our Reading franchisee alone
We create enquiries from our parts site of over 25,000 A/C products
Over 90,000 visitors to our website last year.
We provide all training and equipment
Discount off all parts from our parts store
Direct support with our lead engineer of 25 years experience
Exclusive territory
Proven marketing techniques to help you gain more business

If you enjoy getting out and about, meeting people from all walks of life, and work from home, then this is the business for you. The business is seasonal by it's very nature, very busy in summer, so expect to work Saturday's (Sunday's if you wish) to keep up with demand. We'll be honest with you, long hours apply in the Summer months, this is when you make your money. Spring and Autumn you can tick over nicely and Winter is quiet (relax, go on holiday). You'll see from the chart below when you do most of your work.
It's not uncommon to take over £1000 a day during the summer months
We want you to be part of this exciting, growing company in one of the UK's fastest growing market places. That's why we are offering Cool Car Air Conditioning Franchises throughout the UK. As one of our newest franchisees said:
"I've made more money this week than in a month of my old job".
Cool Car offers their customers a wide range of services, where working from home, we visit the customer at their place of work or home address. We also offer discounts for people to bring their cars to us, but that's a choice for you to make. The customer no longer has to visit the main dealers to get their car air conditioning problems solved, Cool Car, and you, can do it for them for much less cost, and much more convenience for the customer.
This is a great opportunity to work with an established car air conditioning company, with unrivalled expertise.
Come and join one of the most established and trusted car air conditioning businesses in the UK and share in our success, making you successful too.
What we offer you
Proven working business model
Your own, defined working territory
25 years industry experience
Branded car or van
All car air conditioning equipment needed to get you up and running, worth thousands of pounds
Intensive training to City and Guilds standard which is legally required
Ongoing training as the law changes as is anticipated in the coming five years
Comprehensive Marketing and Sales support
Own branded webpage advertising your services in your area on our site
Customers provided to you from Cool Car's corporate website
All sales literature for first few months of business
And much, much more
Want to find you more? We have lots more to tell you about us and your prospects contact us today by filling in the form below.