As a LighterLife Mentor you will provide clients with support, motivation, advice and the tools to lose weight. You'll recruit your own clients and meet them weekly to discuss their weight-loss goals, track their progress towards their goals, and motivate them to achieve their goals and change... Read More
As a LighterLife Mentor you will provide clients with support, motivation, advice and the tools to lose weight. You'll recruit your own clients and meet them weekly to discuss their weight-loss goals, track their progress towards their goals, and motivate them to achieve their goals and change their lives. Mentors work with clients to advise them on the most suitable plans for them, inspire clients to attend an appropriate group and support them in healthy lifestyle choices. Read Less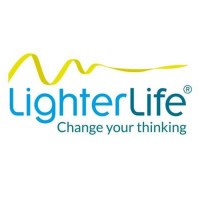 Overview
An industry leader in weight loss and long-term weight management. LighterLife products and methods are backed by 25 years of academic science published worldwide. It is estimated that 23.5m million people in the UK will be obese or overweight by 2025, each with their own reasons for being overweight. LighterLife enables clients to lose weight quickly and safely whilst discovering a whole new way of living.
Ideal Franchise Owner
We're looking for dedicated, passionate and motivated people who want to make a good living helping people transform their lives. As a Mentor you will provide clients with support, motivation, advice and the tools to lose weight.
Training Provided:
Our online training package is available to you as soon as you sign up. Our training website is available 24/7 so you can fit your training in around your other commitments and you progress at a pace that suits you. We supplement your online training with webinars, coaching sessions as well as a training and operations manual.
Support Services:
We have the very best experts and talent in each of our departments– ranging from highly qualified scientists and nutritionists to IT professionals with decades of experience in the business. Training, ongoing business support and a wide range of resources are available.
Breakdown of Package: Initial training. Start up products and scales. Marketing materials, advice and guidance. Ongoing PR support. Lead management and personal web space on the LighterLife website. Business support and coaching. Two year licence.
Year established: 1996
Year of first Franchise: 1996
Overseas Opportunities Exist: Republic of Ireland
Management Service Fees Payable: £1,000 per annum for licence. First two years licence fee included with the franchise fee.
Financial Assistance Available: No
BFA member: Full