Brokerplan is a compelling opportunity for anyone looking to generate a significant income from becoming a Commercial Finance Broker. Our expert support and wide range of Finance Broker packages mean that there is an option for everyone.
Brokerplan is a compelling opportunity for anyone looking to generate a significant income from becoming a Commercial Finance Broker. Our expert support and wide range of Finance Broker packages mean that there is an option for everyone. Read Less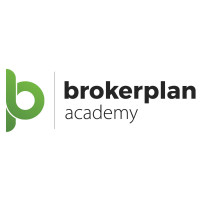 Brokerplan – Your Future in Finance
About the company
The Brokerplan Academy is a compelling opportunity for ambitious individuals looking to enter the financial services industry and tap into the lucrative earning opportunities within.
Established in 2004, we have been training and supporting new brokers in the market for over a decade. Our experienced team bring decades of collective experience from across the sector, meaning you always have an expert in your corner.
Lots has changed since our inception, including the launch of several 'free of charge' systems for our network. Such as our exclusive in-house 'sourcing system' Lender Hub, the Brokerplan Intranet which gives partners access to rapid indicative terms for winning more deals and our E-learning platform 'Learning Hub'.
With our support and wide range of broker packages there is an option for everyone from novice to expert.
Why should someone choose our franchise?
Access to the high demand UK Financial Services sector.
In the last ten years the UK financial environment has changed radically, however through this period of transformation and turbulence, Brokerplan has continued to thrive and develop an extensive base of strategic lender partnerships. Established in 2004 with significant industry experience, we are whole of market across a wide range of financial products and services.
In the last ten years, the lending landscape has changed radically, with UK banks becoming increasingly selective on whether they will support SMEs & property professionals with commercial finance and even individuals looking to buy their dream home.
As a result, demand for professional and FCA compliant brokers across both the commercial and residential markets continues to increase. To support S.M.Es, property professionals and consumers, the Brokerplan Academy was launched to enable new and driven individuals to enter the market and compliantly provide a wide range of products.
What is our business known for?
The Brokerplan Academy provides multiple opportunities to launch and establish a business. Having already helped over 200 entrepreneurs expand into financial services, we are continuously adding to the business tools available to make it as easy as possible for you to do the same. Although the Academy propositions are mainly relating to financial services, there are differences in the routes to market, regulatory implications, lead generation and qualifications and authorisations. Whichever option you select, you will be provided with the essential foundations via training, access to systems and the support needed to quickly establish your business and generate revenue.
Launching a business within financial services involves multiple hurdles which the Brokerplan Academy can assist in overcoming and depending on the product selected may include the following:
Regulatory (inc FCA) authorisations
Lender/Provider relationships
Solution sourcing (systems)
Deal structuring
Advice process & administration
Deal processing
Branding & online presence
Continuous professional development (CPD)
Business launch & ongoing training
Business development and network support
The Academy has everything in place to smooth the launch process to allow partners to start trading within a matter of weeks. In addition, the Academy has developed a roadmap for each of the network options to provide direction and to highlight milestones and targets to aim for and achieve during the challenging first 12 months of trading.
The benefits of joining our franchise include:
1. Earning potential
Uncapped, lucrative, standalone or bolt-on, multiple income streams
Fast-track entry into the lucrative financial services industry.
Once trained and if operating on a full-time basis, we would anticipate a first-year income projection of between £25K and £65K, with the genuine opportunity and potential to develop six figure income annually from years 2-5 and beyond.
Academy products are an excellent add-on to existing businesses to provide an additional income stream. Many of our most successful Network Partners have existing businesses, including accountancies, estate agencies, business consultants and expense reduction analysts, all while successfully running their brokerage and generating revenue from both.
Investing in multiple options allows you to create a financial one-stop shop, now often referred to in the sector as a Superbroker. This reduces the risk of dependence on a single income stream the potential of increasing the value of every client relationship through repeat business.
2. Marketing & Lead Generation
Build a sustainable business capable of organic growth
We will train you to build relationships with prospective clients, collaborative partnerships and professional introducers to develop and build a pipeline of repeat and referral business opportunities.
With over 200 existing network partners from which to draw original ideas, tried and tested methods and best practice, you will be able to build your own business by learning from the past success of others.
3. Training, Guidance & Support
Unlimited access to our Network exclusive, modular e-learning platform "Learning Hub".
Partners will be provided with training including a business launch programme, ongoing regular webinars, live Q&A sessions, access to tools to ensure continuous professional development (CPD) and, technical training from lenders, and service providers (including systems training).
In addition to formal training, guidance and support is provided as required. This will include templated documents such as business plans, mentoring and deal shadowing, pathway to success, role plays, social media guidance and support, general business development support, sales training and compliance.
Business tools include access CRM system, marketing collaterals, proprietary sourcing system, online modular training programme, company intranet, electronic operations manual.
4. Working Together in Partnership
Partner with the Brokerplan Academy team. From initial engagement with members of the business development team along with your onboarding via our marketing, compliance and admin team
5. FCA Authorisations
The Brokerplan Network provides a platform for Partners to operate under their own brand as an Appointed Representative (AR) or under one of our brands as a Registered Individual (RI).
We will apply on behalf of ARs for their own Firm Reference Number (FRN) allowing the AR to face the market compliantly, under our regulatory supervision as an FCA Principal Firm.
Franchisee Requirements
We welcome applicants from any business background, without the need for prior experience or qualifications in the finance sector – Brokerplan is ideal for enthusiastic and driven individuals, who want to build their own sustainable business.
You will be required to satisfy our fit and proper onboarding process and be able to operate professionally and with integrity in a regulated market.