Finance Available
CleanMyBed Franchise
Cleaning Franchise
CleanMyBed is a simple, but ground-breaking, wellness franchise designed to transform your life – and those of your customers – for the better!
Financing Assistance
Yes, through a third party
Available Locations
Opportunities available across the UK
The licence fee for a CleanMyBed franchise has just been reduced to £7,850 (plus VAT) from £15,000. A SAVING OF JUST UNDER 50%!
You may be wondering 'why the big reduction' which makes CleanMyBed an even more attractive proposition for you? It's due to the founders wanting to push the development of the brand in the UK; you still get all the value that came with the fee of £15,000 but CleanMyBed, and all their suppliers/stakeholders, have decided to bear some of your investment themselves, so people just like you can get started for less in your local area.
Bring an exciting, new brand to the UK & become a market leader in the UK's lucrative wellness market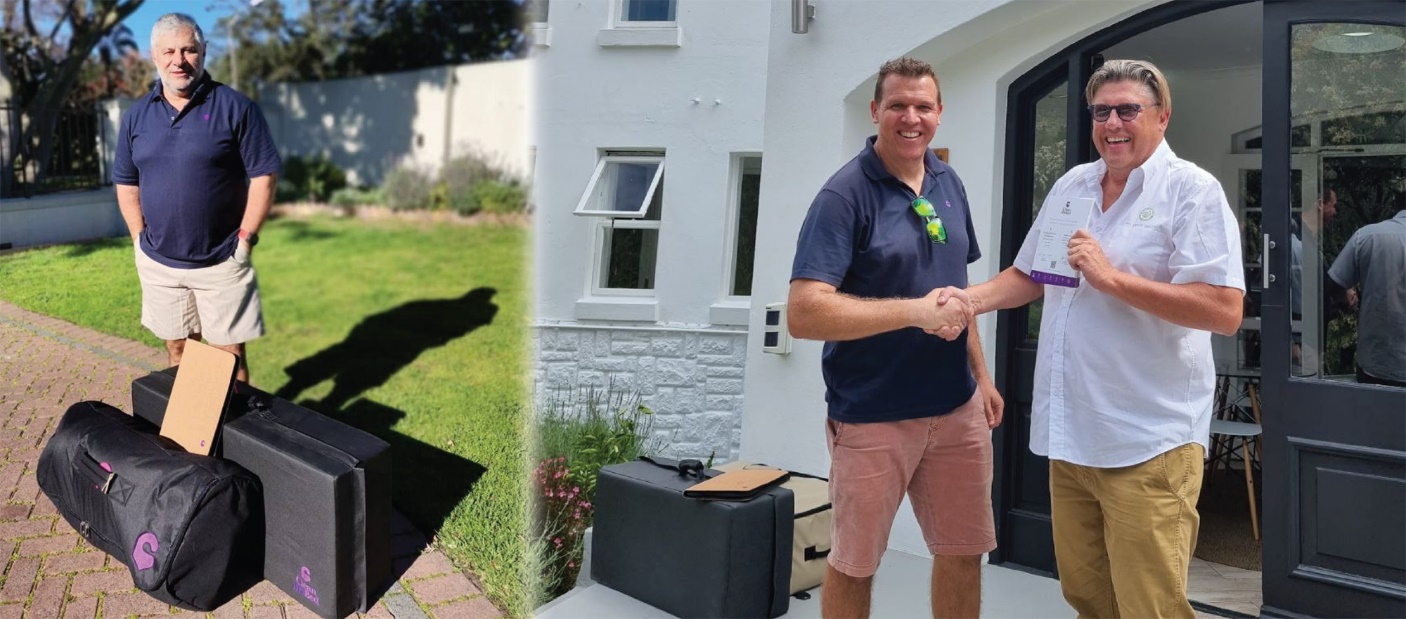 The CleanMyBed service started out as a solution for allergy sufferers, it has rapidly grown beyond its simple beginnings, and become a premium household/lifestyle choice which appeals to a huge audience. From their first customers in domestic settings, CleanMyBed franchisees have expanded their service to include hotels, holiday lets, retirement homes, student residences, and even yacht charters.
CleanMyBed offers a medical grade, premium service to remove dirt and allergens from people's beds, so you'll be providing something which will always be in demand; health, well-being, and peace of mind.
As a CleanMyBed franchisee, you will be among the first to market, in the UK, with a dynamic, new brand set to become a household name for clean, allergy-free beds and personal well-being. Like all the best business ideas, you'll be solving a problem for your customers with a solution they have never had access to before now.
Why Should You Choose CleanMyBed?
The UK wellness sector is a huge market worth up to £2.8 trillion worldwide, according to the Global Wellness Institute1, and is only set to increase.
The CleanMyBed service has been shown to have a profound impact on health and is one which no-one else on the market is offering. This is a fantastic opportunity for you to build your own successful business in this very lucrative market.
CleanMyBed is still a relatively new service to the UK and combines scientifically proven techniques that no-one else is offering, a CleanMyBed franchise really is an unmissable Blue Ocean opportunity.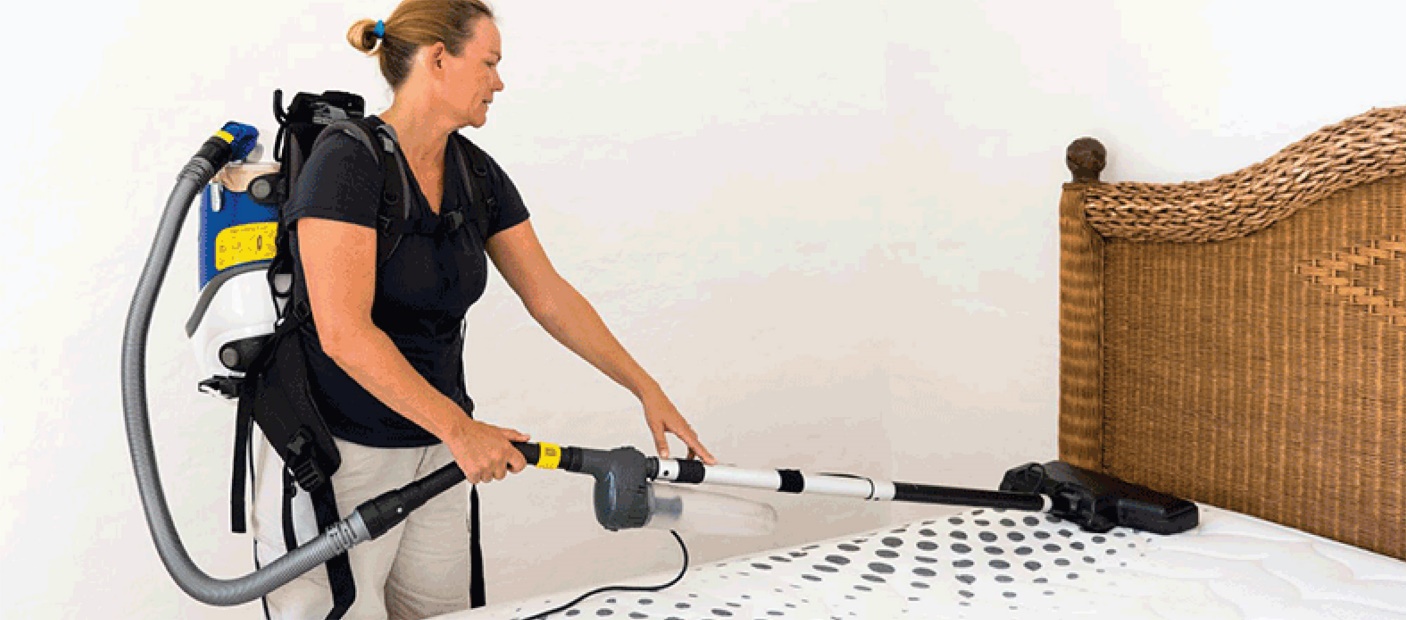 Source: 1telegraph
The CleanMyBed Franchise Benefits?
As a CleanMyBed franchisee, you will benefit from:
A simple, scalable business model with huge potential
A wide target audience of both domestic & commercial customers
Multiple recurring revenue streams & excellent profit margins
Minimal set up costs & low overheads
Being your own boss and taking charge of your life and career
Is CleanMyBed Right For You?
At the CleanMyBed franchise everyone has certain things in common; drive, enthusiasm, ambition, passion and great people skills. However, each one will also have their own particular strengths and skills which will complement each other perfectly.
So, if you...
Have strong personal skills
Are enthusiastic and 100% committed to building your own business
Understand the importance of customer service
Are a dedicated team player who is willing to learn the CleanMyBed systems
Have the ambition and dedication necessary to make the business model work
Are naturally confident in approaching people
Have great communication skills and a natural affinity for sales
Are highly organised and have great time management skills
We want to hear from you; for the right person, a CleanMyBed franchise is a success story just waiting to happen!
CleanMyBed Training and Support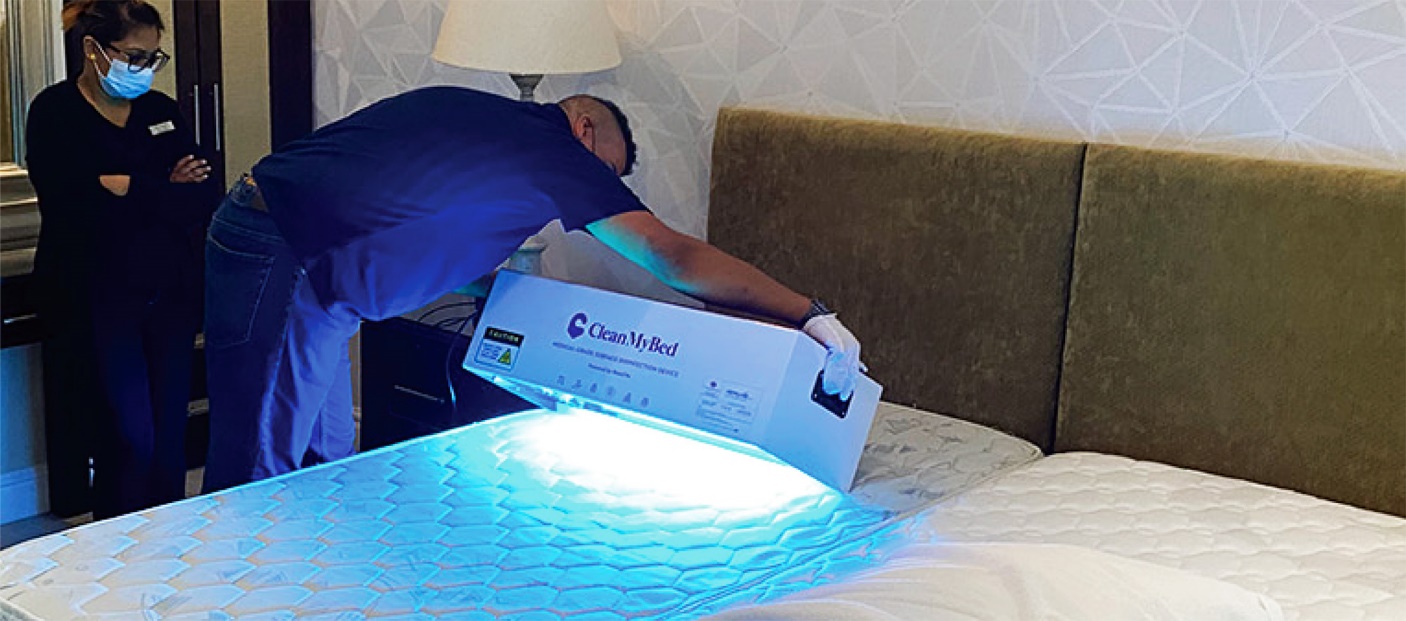 Our well-planned 100-day "Ignition Programme for Franchisees" focuses on sales and marketing. This programme will help you to establish your business, devise a sales strategy, and efficiently scale up your operations.
Training is done both in-person and virtually, with a comprehensive media library of helpful materials for you to access anytime you need them.
Part of the "100-day Ignition Programme", CleanMyBed is a dedicated and personalised "Digital Marketing Kickstarter Campaign" that will further help launch your business in your area.
The campaign will use a combination of Google and Social Media Ads to promote your business and direct traffic to your personalised website and booking link. CleanMyBed commits to reinvesting a portion of your upfront buy-in fee directly into paid advertising for your business only.
After supporting you with launching your franchise, you will also receive:
Expert advice anytime you need it
Administration & Financial support
Marketing support
Being part of a larger network of like-minded business people
Your Investment
The licence fee for your CleanMyBed franchise is just £7,850.00 (plus VAT).
This includes:
Permission to trade under our established brand
Full training in how to deliver the service
Access to our specialised equipment
Kick-starter launch programme and ongoing online marketing
In-house admin software and outsourcing for your accounts
Your own assigned territory with options to expand
No minimum Management Service Fee
No Equipment, Insurance & Software Fee in the first 3 months of trading.
The biggest reason for joining the CleanMyBed franchise has got to be the opportunity to offer a unique service, not currently replicated by any other company in the UK.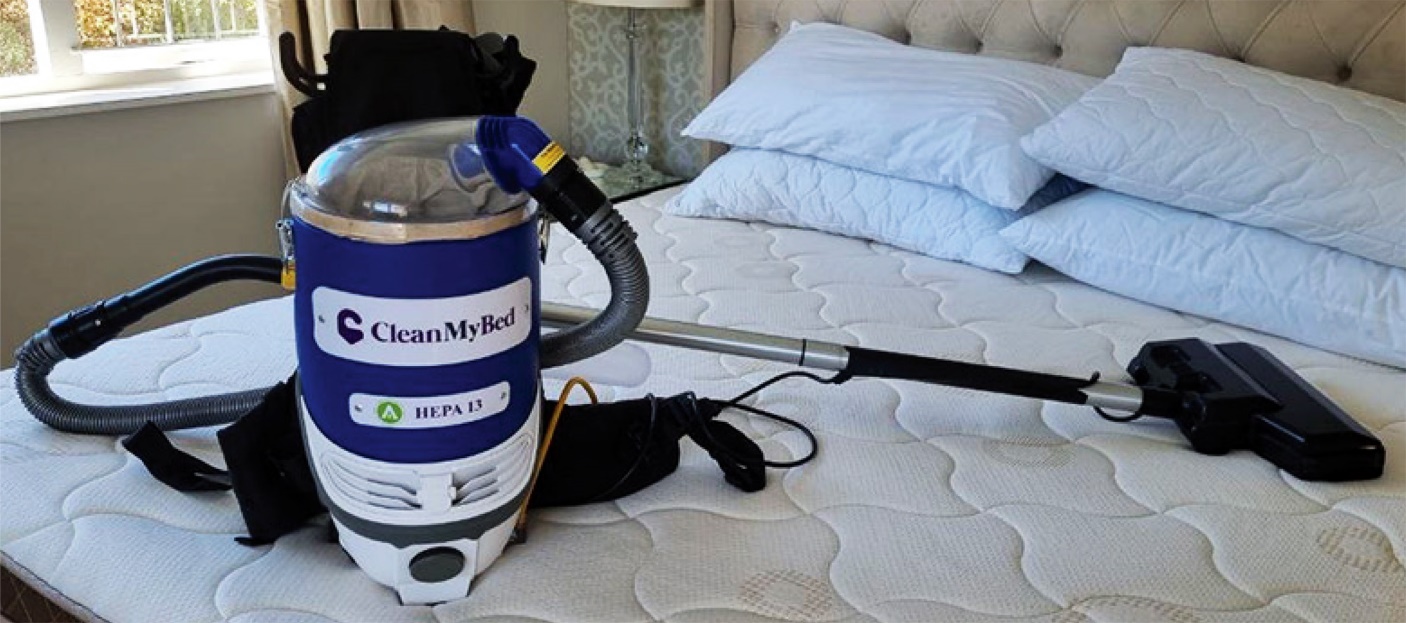 CleanMyBed understand that making an investment in your future is a huge decision, so here are some great reasons why this franchise could be for you:
Low start-up fees
Very low overheads
Streamlined systems
Wide customer appeal
Recurring Revenue
Huge potential for growth
Financing your future:
There are a number of attractive options to help you with your investment. Most major high street banks should offer financing for a % of the balance required as franchising is still seen as one of the safest, most secure ways to start your own business than a completely new start-up.
There is also the Government backed Business Start-Up Scheme, which you may qualify for. CleanMyBed are happy to guide you in the right direction for more information.
Next Steps
If you're interested in learning more, just get in touch. The CleanMyBed team will be more than happy to talk about the business and how CleanMyBed can help you to build your own successful and rewarding business.
Get Your Free Information Today!
To contact CleanMyBed for more information regarding their Franchise and speak to them directly with any questions you have, please complete the form below.