Debaere is a luxury bakery wholesaler, with 20+ years of business experience they are now looking to share their company with franchisees across the UK. You don't have to be a qualified chef or baker, as you will receive all the training needed at the start and throughout your franchise. The... Read More
Debaere is a luxury bakery wholesaler, with 20+ years of business experience they are now looking to share their company with franchisees across the UK. You don't have to be a qualified chef or baker, as you will receive all the training needed at the start and throughout your franchise. The Debaere business model is about quality and exceptional, bespoke customer service and satisfaction. Read Less
Welcome to the Debaere Franchise opportunity
A delicious, wholesale artisan bakery.
With over 20 years of business experience, they are now sharing their luxurious company with franchisees across the UK.
About us
Debaere was founded by Ric De Baere who is a Master Patisserie Chef from Belgium. In the late nineties, he established a small chain of coffee houses supplied by his own wholesale bakery; this is where Debaere was born. In 2000 he sold the company and naming rights to David Everton who like Ric had a passion for patisserie. His focus was on wholesale and quickly established a foothold in this area.
In 2007 the company was passed onto the two current Directors who were working for Debaere at the time. They got together to purchase the company, and to expand operations.
With a cunning eye on market trends diversified the product portfolio appealing to more customers. The turnaround came in 2012 when Debaere was able to supply cakes for the 2012 Olympic Games then in 2013 they had to get a second unit to cope with the demand all of which was coming through word of mouth.
In 2014 it became apparent that the 3,000 square feet of kitchen they had was becoming inadequate and restrictive so in 2015 they invested in a new bespoke kitchen providing 8,500 square feet of production, storage and office space.
Since then they have continued to grow and attracted new customers from an even wider base including airlines, stadiums, caterers and regional distributors.
"We were pleasantly surprised at the ease in which they handled all of our tricky obstacles in terms of delivery times and quantity. In just four weeks, our pastry sales had doubled and our customers were thoroughly impressed with the freshness and quality we had managed to obtain on a daily basis. I couldn't recommend them highly enough and their professionalism throughout the entire company is outstanding.""

- The Fifth Taste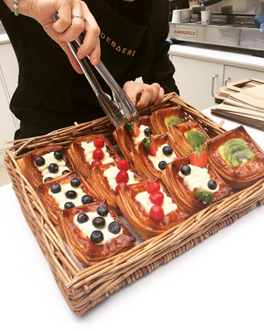 The opportunity
You don't have to be a qualified chef or baker, as you will receive all training needed at the start and throughout your franchise.
The Debaere business model is about quality and exceptional, bespoke customer service and satisfaction. We are dedicated to providing a quality product and service.
The key features of our business model are as follows:
Low start-up costs
Operate from your chosen location
Ongoing training and support
High profit potential
Quick growth potential
We offer
Operational manual
Quality manual including product specification sheets for customers
Sales and marketing support to attract the right customers
Logistics support to establish an efficient delivery service
Training on all products
Training on sales order processing
Training on baking of products that require finishing
Franchisee recruitment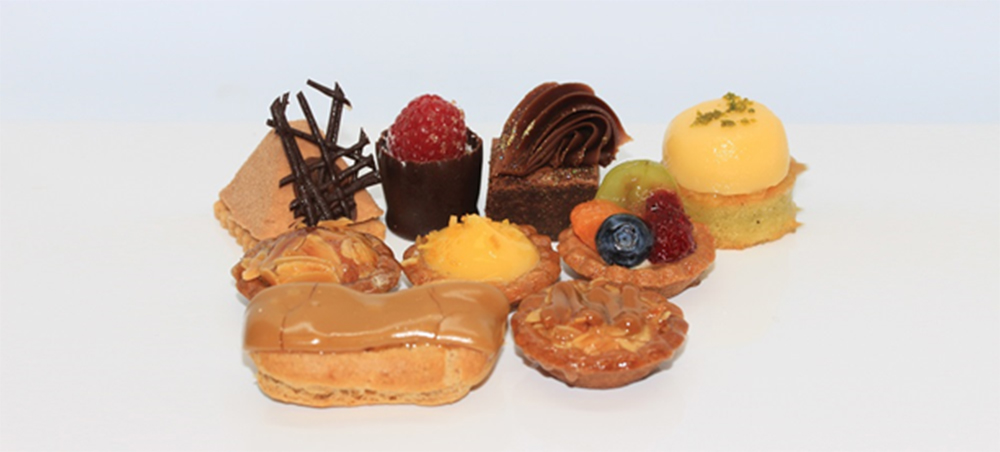 Who we are looking for
We look for people who are capable of setting themselves up in business ideally with general business and/or sales experience, and who see the value in the brand, training, support and systems that investing in a franchise with Debaere brings.
This is a distribution franchise, you don't need to be a qualified pastry chef and you won't be running a café. You may, from a previous career, have developed the transferable delivery skills to enable you to successfully launch a delivery arm to your business.
Demonstrate high levels of:
Self-motivation
Business skills
Determination
Excellent organisational & communication skills
People skills
Sales skills
Business experience
A love for patisserie
A dedication to satisfying customers' requirements

Cost
The full cost of the Debaere Franchise fee is £25,000 and the Package fee is £50,000 which includes stock and premises fit out. (The package fee will be lees if premises are secured with fridge/freezers already in situ). There is government led funding available up to 90% of the cost.
Next steps
If you think the Debaere franchise would be perfect for you, fill in the form and you will be sent further information on this fantastic opportunity.